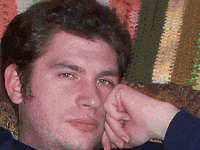 By Nelson Schneider - 07/17/22 at 04:03 PM CT
With Microsoft set to devour Activision within the year, the Triumvirate of Evil videogame corporations is down to two: The French bastards at Ubisoft, who, admittedly, have been making much better games in the last decade than all of their prior efforts combined; and Electronic Arts, the 'Worst Company in America' two years running.

This past week, both companies have had to address the long tail of their 7th Gen dalliances with DRM, Live Services, and DLC. Neither company actually did what I expected, though. Ubisoft, whose recent excellent games have softened by hatred toward them quite a bit, decided that they will simply turn-off all support for a number of legacy games (none of which I care about, in spite of receiving a couple of them as freebies). At first it seemed that these games were being, effectively, delisted, preventing even current owners from redownloading them. Later clarification revealed that it will only be online features and DLC that will be 'decommissioned.'

Wait… DLC? You mean, add-ons to the core game that often are necessary to make the experience compete? Yep, Ubisoft is killing off access to bought-and-paid-for content.

EA, on the other hand, is deprecating the extremely unpopular BioWare Points system which was required to buy some DLC – but not others – for titles from EA's once-popular RPG studio. But instead of taking away DLC from people who actually spent BioWare Points on them, EA will simply be giving away some of these DLCs to everyone. Other DLC has been converted to use individual in-game currencies, while anyone with lingering quantities of BioWare Points in their possession can spend them in the "Mass Effect Legendary Edition" multiplayer mode.

Wait… EA is being generous? Yep, the Worst Company in America is deprecating an unpopular pseudo-currency, giving away DLC, and ensuring that their old games will remain complete.

In one week, we've seen Ubisoft set a terrible precedent that plays right into the irrational fears of physical media proponents, who insist that 'owning' a game on a disc or cartridge is the only talisman against the witchcraft of 'delisting.' Yet, at the same time, EA has shown us that there's no excuse for such behavior aside from disdain for the customer and laziness from the publisher.

Why does Ubisoft need to disable access to DLC that was legitimately purchased? Why is their DRM and licensing system so poorly-designed that it can't correctly lump DLC packages into the same buckets as their base games, which will remain perpetually redownloadable? Why not just take a page from EA's playbook and give these decommissioned DLCs away to everyone who owns a license for the associated games?

If Ubisoft was American and not French, they'd definitely be in the running for 'Worst' this year.
Share: