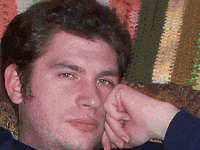 By Nelson Schneider - 07/03/22 at 04:47 PM CT
Last year, Square-Enix surprised us with the announcement that they would be re-launching the 'Dragon Quest' massively-multiplayer online RPG in an offline, single-player format, dubbed "Dragon Quest 10 Offline." Normally, MMOs tend to linger around longer than their profitability dictates, before fading away after years of neglect by the publisher. Unfortunately, Square-Enix still has not announced a localization outside of Japan for this newly unplugged 'Dragon Quest' title.

Neglecting their Western audience has been part of Square-Enix's modus operandi for decades, but in recent years, the Japanese mega-corporation seemed to have changed its ways somewhat, frequently bringing weird, niche games Westward and, most recently, localizing a few of their ancient Golden Age titles (which weren't, actually, all that golden), like the 'Romancing SaGa' series and "Live A Live."

At the tail-end of June, 2022, however, Square-Enix made the stunning announcement that they would be taking the Global version of their longest-running mobile 'Final Fantasy' title, "Final Fantasy Record Keeper," offline at the end of September, 2022. But this isn't the type of good news we received with the offlining of "Dragon Quest 10," as Global "Final Fantasy Record Keeper" will simply cease all service. Full Stop.

I've been playing "Final Fantasy Record Keeper" since the game's first anniversary (prior to that, I didn't have any Android devices upon which to play it, and the game's heavy DRM and intrinsic online features prevented it from working in the BlueStacks Android emulator when I tested it). The game just celebrated its 7th anniversary. While it is, admittedly, an insidious gachapon machine that desperately wants players to spend huge amounts of money for random prizes (Seriously, a single 11x Relic Draw paid for with the game's premium currency, Gems, costs the USD equivalent of $30!), and the perpetually unbalanced endgame state was purpose-built to facilitate an unreal level of power creep to keep those premium Relic Draw purchases coming from Whales, underneath all that crap was the best, most traditional 'Final Fantasy' effort of the modern era. The only other recent Square-Enix game that even comes close is "World of Final Fantasy Maxima." It's got your Active Time Battle system, parties of 5 heavily customizable party members, and no effing job system. While "Final Fantasy Record Keeper" started out as a nostalgia bomb, allowing players to revisit the narratives and characters of every previous 'Final Fantasy' game, including spinoffs like "Final Fantasy Tactics," it eventually built-up enough lore around its cast of original characters that it received an entirely new story mode revolving around them.

Alas, the dedicated Record Mode and Realm Mode will be disappearing into the void along with the rest of the game, as Square-Enix will not be turning this game into an offline, stand-alone product, as they did with "Dragon Quest 10," but are simply killing it. Gallingly, Square-Enix isn't even giving Global players the opportunity to migrate their accounts to the Japanese version of the game, which will continue operating as usual (though some voices within the "Final Fantasy Record Keeper" player community don't expect even the Japanese version to last beyond the end of the year).

Of course, being the frugal cheapskate that I am, I never spent a single penny on Gems for "Final Fantasy Record Keeper," so when it disappears forever, all I'll be out is the time I spent playing, which was, admittedly, mostly enjoyable. But with Square-Enix giving the middle finger to their Western audience, yet again, it makes it very difficult to consider getting on-board with any of their other Live Service efforts – a style of game design methodology the company is intensely excited about.
Share: