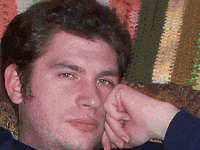 By Nelson Schneider - 04/24/22 at 05:43 PM CT
Fangames have been around since the adolescence of the Internet, circulating within the same gaming communities that tended to pass-around ROM-hacks that spice-up (or ruin) old favorites and Fanslations of unlocalized gems (or turds) out of Japan. Unsurprisngly, most fangames are based on Nintendo IP, thanks to that company's presence at the very heart of gaming culture in the '80s and '90s. Also unsurprisingly, Nintendo being the litigious and authoritarian business that they are, loves to bludgeon the communities of their most adoring fans with lawsuits and copyright takedowns at every opportunity – especially when a fangame is involved that manages to deliver a better, truer experience than Nintendo's own studios.

Nintendo, however, isn't alone in owning IP that receives fangame support… they're just alone in their knee-jerk, draconian reaction to such heart-felt out-pourings of adulation. Indeed, this week, Paradox Interactive, a B-tier Eurojank publisher that also happens to publish a number of tabletop-to-cRPG conversions (ranging from 'Shadowrun' to 'BattleTech' to 'Vampire: The Masquerade') announced a program through which it not only allows, but actively encourages the development of fangames based on the 'Vampire: The Masquerade' IP. Games developed under this "Unbound" open licensing scheme can even be sold for a profit, with Paradox taking a 33% cut.

While it is true that the Unbound Program is wrapped in large amounts of legalese and red tape, it's certainly better than being all sue-happy and acting like the Fun Police. Of course, other developers, like Sega, have traditionally been laissez-faire when it comes to fangame copyright infringement – at least so long as there's no profit to be had – since free advertising and the adoration of a fanbase is more valuable than exerting complete, dictatorial control over an IP. Regardless, seeing a media corporation make an attempt at allowing fans of their media to get involved and even make money off of their devotion to an IP is a positive step.
Share: