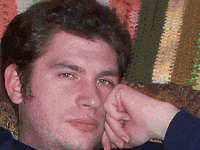 By Nelson Schneider - 12/26/21 at 05:04 PM CT
For the second year in a row, the watery rock floating torturously around Old Sol, which we call "Earth," was beset by plague. While at first it seemed like things might be getting better, it was but an illusion, as not only did the virus that shut-down the whole of 2020 mutate into "delightful" new forms such as Delta and Omicron, but the true extent of the havoc caused by 2020's torpor finally came to light. Supply chain issues, microchip shortages, and mass resignations combined to make for another challenging year.

Gaming didn't fare particularly well, with continued delays, cancelations, and long-time-coming projects turning out to be lesser than imagined. Even as console gamers attempted to forge ahead bravely into the 9th Generation, the lack of available hardware units helped to disguise the dismal "launch window" slates for Sony and Microsoft.

That said, even with an overall uneventful and poor release schedule, 2021 turned out to be one of the most noteworthy years for "exclusive" releases in quite some time, with each of the three closed-platform holders managing to push something out the door that was at least worth looking at.

Therefore, without further preamble, we come to the 5 best most notable games of 2021, as judged by the MeltedJoystick Crew:

1. Psychonauts 2 (Microsoft)
When Microsoft purchased Double-Fine a few years ago, we kind of expected to see bigger, bolder sequels to the studio's older games. "Psychonauts 2" is exactly that: It's simply more of what made the original "Psychonauts" great, in a bigger-budget package. It's also a nice throwback to simpler times, since the entire thing is put together as though no time had passed since the release of the original.

2. Ratchet & Clank: Ripped Afart (PlayStation 5)
In 2019, Sony officially made Insomniac a first-party developer. Unfortunately, Insomniac, which made its reputation with the snarky and highly-polished 'Ratchet & Clank' series had let their flagship title just… die off, as they worked on other games at their overlord's behest. After the disastrous attempt at rebooting the series and tying it to a completely forgettable movie, we figured the premier 3D Platformer series of the 6th Generation might be done for… for good. It was a delightful surprise, then, to see a brand new entry serving as an exclusive launch title for the PlayStation 5, complete with a pseudo-spoonerific subtitle. Now we're just waiting for Sony to bring this game to Steam so we can actually enjoy it!

3. Metroid Dread (Switch)
It was debatable whether or not to give the latest 'Metroid' game a nod, since several of the Crew have experienced it, and at least one of us finds the controls to be atrocious. Learning curve aside, it's nice to see Nintendo finally giving the 'story,' as it were, that started with the original NES "Metroid" the closure it deserves.

4. Impostor Factory (PC)
Once again, it was not a particularly good or exciting year for RPG fans. The closest thing we got to a good one was Kan Gao's third entry in the narrative-driven series that began with "To the Moon," which is kinda-RPG-kinda-Adventure in nature. But it's nice to be able to give Gao some praise, since his writing skills are truly top notch, able to invoke humor and emotion with the greatest of ease, while his games tend to fly under the radar.

5. RetroArch: Steam Edition (PC)
You know it was an uneventful year when one of the most noteworthy 'game' releases was actually originally released in 2012, and is entirely dedicated to playing games from 20+ years ago. But the Libretro Team has really done a service to the emulation and games preservation communities in getting a version of "RetroArch" up and running on Steam, with Lord GabeN's official blessing. None of the MJ Crew are actively using the Steam Edition of the emulator, though, since Nick is into his RetroPie and I'm happier with the stand-alone version of "RetroArch," but it's the principle of the thing.
Share: