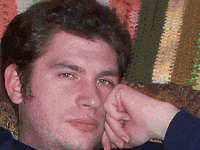 By Nelson Schneider - 12/19/21 at 04:43 PM CT
Last year was pretty crazy for every global citizen. So crazy, in fact, that the MeltedJoystick Crew failed to acknowledge the fact that 2020 not only ushered in a new console Generation for gaming, but also marked the end of a decade. As we all get retrospective thanks to the rapidly-approaching New Year, let's take a look back at the decade that was the Twenty-Teens, calling out each year's best game (in hindsight), and giving the Banner Years the credit they're due.

2010: "Red Steel 2"
This was a good year for the Nintendo Wii. Instead of becoming complacent with their "Blue Ocean" of non-gamers, Nintendo continued to push out a number of stellar first-party titles during the motion-controlled system's middle-and-late life, with titles like "Super Mario Galaxy 2" and the controversial "Kirby's Epic Yarn." Third-parties helped bolster the Wii further, with the exclusive release of "Sonic Colors" (the only good 3D 'Sonic' game) from Sega and the Game of the Year from Ubisoft: "Red Steel 2," which went above and beyond in demonstrating just how great FPSes can be with a properly-realized set of pointer-and-motion controls. Heck, "Red Steel 2" may be largely forgotten amongst gamers at large, but its influence can still be seen in the latest VR titles being released today.

The Wii wasn't alone in receiving solid titles, though. Sega also produced a direct competitor to the long-running 'Mario Kart' franchise, in "Sonic & Sega All-Stars Racing," which was, honestly, just as good as a top-tier 'Mario Kart' title, but with the added bonus of being multi-platform, so everyone could get in on the hectic kart racing. Furthermore, Square-Enix tried to re-invent the 'Tomb Raider' IP – which they'd obtained when they purchased Eidos – with "Lara Croft and the Guardian of Light," focusing more on puzzles and tomb-delving than the janky platforming and jankier shooting the PlayStation 1 'Tomb Raiders' were known for. Lastly, Raven Software – a dev studio with a long pedigree of iconic-but-terrible FPSes like 'Heretic' and 'Quake' – released an amazing spiritual successor to "Half-Life 2" in "Singularity," proving that leopards can, in fact, change their spots.

2011: "Portal 2"
It was a year in which Valve demonstrated that they could still make killer titles, as the Game of the Year, "Portal 2," handily demonstrated. Sony, meanwhile, upped the ante in the user-generated content space with the much beefier sequel, "LittleBigPlanet 2," which is still a popular topic among certain MJ Crew families, as there is a non-gamer wife who not-infrequently asks hubby if there's more 'LittleBigPlanet' content for them to play. Sadly, Sony pulled the plug on the IP a few years later, and its future is uncertain.

Ubisoft went back to their roots and produced another 'Rayman' game, only this time employing a simpler, Indie aesthetic and mechanics that worked WONDERs, making "Rayman Origins" the first title in that series worth sparing a synapse to remember. Lastly, Indie developer, Kan Gao, broke into the limelight with the release of the first episode in his psychological drama series, "To the Moon," demonstrating serious storytelling chops and jerking a few tears in the process.

2012: "RetroArch"
Emulation had been around since the late '90s, with a slew of dodgy emulators and dodgier ROM sites distributing not-terribly-well-curated collections of gaming antiques. In 2012, emulation got a big kick in the pants and a huge boost of mainstream appeal with the release of "RetroArch" an all-in-one emulation front-end, operating on a core-based architecture. Want to emulate the NES? Install an NES core! Want to emulate the Genesis? Install a Genesis core! Thanks to the work of the Libretro Team, games preservation got a powerful tool added to its kit.

Ultimately, though, it was a pretty low-key year, with the best releases being an obscure Wii RPG that never got a sequel, "The Last Story;" a Mechs-and-Tower-Defense game from Double-Fine, "Iron Brigade," which was so saddled with issues on the Microsoft platforms where it was exclusive – thanks to MS' deplorable DRM - that even getting to experience it was a struggle; and the upstart Indie RPG studio, Zeboyd Games, obtaining the license for the remaining episodes in the 'Penny Arcade: On the Rain-Slick Precipice of Darkness' RPG, and reinventing it into something amazing.

2013: "Pandora's Tower" and "BioShock Infinite"
As a new Generation of console hardware started to take-off, the last Gen found itself going out with a bang instead of a whimper. The Wii received its last, best second-party title, "Pandora's Tower," a compelling mix of 'Zelda' and 'Castlevania,' but with an entirely original backstory and worldbuilding. At the same time, non-Wii platforms with more horsepower to spare received the crowning achievement of the 'BioShock' franchise, "BioShock Infinite," which finally delivered what fanboys and apologists claimed the series had all along.

Indie gaming had an absolute Banner Year in 2013, though, with Metroidvania, "Dust: An Elysian Tail," Phil Fish's "FEZ," "Anodyne," "Mercenary Kings," and even a contracted remaster of an NES classic, "DuckTales Remastered." Ubisoft even continued dallying with Indie-style gaming, producing another spectacular 'Rayman' title in "Rayman Legends," which knocked our socks off with its rhythmic, musical stages.

2014: "Tabletop Simulator"
It was another low-key year, lacking in any really compelling "AAA" releases. Instead, we got a handful of great Indie and throwback titles, including the unique vertial platformer, "Freedom Fall" and the dystopian mini-golf title, "Vertiginous Golf." 2014 was also the year when some of the old crew from back in the '80s got back together to revitalize the Adventure genre, with a completely updated 25th Anniversary Remaster of "Shadowgate," which last saw the light of day on the NES.

The Game of the Year, though, was a bit of an odd duck. "Tabletop Simulator" may or may not have started its life as yet another stupid meme game, but the fact that people could actually use it to play tabletop RPGs and board games in a virtual environment saw its popularity explode. Subsequently, there have even been a few knock-offs and clones, trying to get in on that sweet, sweet tabletop gaming cash, but with its nearly unlimited modding and custom content capabilities, "Tabletop Simulator" remains the king, and the MJ Crew fires it up nearly every week.

2015: "Divinity: Original Sin"
"Oh woe, oh woe! Where have the RPGs gone? Have they all been subsumed and obliterated by the overwhelming appeal of Cinematic Sandboxes?" That's what we RPG fans were saying in the years leading up to 2015, at least. Then Larian, a European dev studio previously known for producing Eurojank 'Diablo' knock-offs and other unplayable PC gaming trash turned over a new leaf and gave us the UNCONTESTED Game of the Year: "Divinity: Original Sin." This title singlehandedly renewed my faith in and love of the genre, knowing that at least a few people out there still know how to do it, and how to do it RIGHT.

It wasn't exactly a Banner Year, but 2015 had a handful of other truly excellent titles as well. "Evoland 2" fully fleshed-out the concepts introduced in the proof-of-concept that was the original "Evoland," and even managed to provide SNES RPG fans with a pseudo-sequel/spiritual-successor to "Chrono Trigger" for which they'd long been pining. Lastly, "Apotheon" proved to be a stunningly fresh Metroidvania, with deep roots in Classical Mythology and a compelling aesthetic that made it THE definitive Classics game and making 'God of War' look like a joke.

2016: "Shadow Warrior 2"
This was a year with a number of low-key releases from larger developers, with Insomniac releasing the excellent "Song of the Deep" and Epic Games releasing "Shadow Complex Remastered" (finally freeing it from Xbox 360 digital exclusivity). No-name Indie developers also managed to produce surprisingly great titles like "Valley" and "Infested" (the latter being a completely free Itch.io project emulating classic NES Adventure games).

The Game of the Year also came from a fairly unknown and untested Indie outfit. Flying Wild Hog had acquired the 'Shadow Warrior' IP from a collapsing Western "AAA" developer. What was 'Shadow Warrior?' Apparently one of many crappy '90s FPSes trying to knock-off the success of 'DOOM,' 'Quake,' and "Wolfenstein 3D." Flying Wild Hog reinvented the IP for a modern audience, but really upped the ante when they made the sequel, "Shadow Warrior 2" into a crazy, fast-paced, cooperative Looter Shooter with deep, deep customization. I still don't think I've had as much fun with an FPS or melee game since.

2017: "Super Mario Odyssey"
Nintendo's 8th Gen console – the WiiU – really pooped its diaper, flopping so hard that, in 2017, the company hastily replaced it with a handheld/console hybrid they dubbed the Nintendo Switch. During its launch year, the Switch received plenty of support from Daddy Nintendo, and was graced with the best 3D 'Mario' game ever released, Game of the Year: "Super Mario Odyssey." But that wasn't the sole extent of the Switch's stellar launch: It also received another top-tier game… the legend of… nah! It got a collaborative effort between Nintendo and Ubisoft in the form of "Mario + Rabbids: Kingdom Battle," one of the most enjoyable Tactical RPGs out there.

Outside of Nintendo Land, other platforms got a number of excellent titles. "Divinity: Original Sin 2" was a bigger, bolder sequel to 2015's GotY, "Torment: Tides of Numenera" was a sequel to "Planescape: Torment" that took familiar concepts to an all-new, crazy setting, and our pal Kan Gao released another full episode in his psychological drama series, "Finding Paradise," which was even more emotional and jerked even more tears than "To the Moon."

2018: "Valkyria Chronicles 4"
This was the true Banner Year of the entire decade. In 2018, not only did Sega revive their dormant/handheld 'Valkyria Chronicles' TRPG series, they did so in the best way possible, with Game of the Year, "Valkyria Chronicles 4," delivering everything fans of the original game wanted, but then turning the awesome up to 11. And speaking of 11, 2018 was also the year Square-Enix pulled its collective heads out of its collective rectum and released a new 'Dragon Quest' game that wasn't an MMO or crapped-up DS game. "Dragon Quest 11" also revitalized a series that was on the ropes in the best way possible.

But wait! There's more! Another dead series, 'The Bard's Tale,' got a renewed shot at glory when inXile resurrected it with a crowdfunded sequel. And not only did "The Bard's Tale 4" NOT suck like its three predecessors, it was a phenomenal game in its own right. Likewise, Namco-Bandai gave Project Soul one last chance to make 'SoulCalibur' stop sucking… and they pulled it off, with the multi-platform release of "SoulCalibur 6," which features the best single-player content in the series since "SoulCalibur 3," way back in the PlayStation 2 days.

What? There's still MORE?! You bet! Ubisoft, that long-time purveyor of trash and DRM, had an absolutely amazing year of Sandbox releases in long-running franchises. "Assassin's Creed: Odyssey" is the absolute best Sandbox game I've ever played, and an amazing historical exploration of the Peloponnesian War to boot. To top it off, "Far Cry 5" finally took the series political in a great way, handling the prickly subject of religious fundamentalism and America's impending implosion with tact and humor.

2019: "Greedfall"
Honestly, the MJ Crew wasn't all that impressed with very much that came out in 2019… at least what we've fully experienced. Out of what we have, though, "Greedfall" stands head-and-shoulders above anything else. It's an epic, semi-open Sandbox featuring great worldbuilding, storytelling, and character development… along with pretty bad melee combat, which can mercifully be avoided simply be specializing in magic. Still, Spiders deserves a lot of credit for this one. They've been a Eurojank developer of D-list titles for decades, but they finally managed to produce a truly compelling product after all that time.

2020: "Half-Life: Alyx"
The Plague Year that was 2020 was also not great. Thanks to the COVID-19 pandemic, a lot of games got delayed, canceled or otherwise buggered off the release schedule. Fortunately, Valve proved that they can, in fact, still make games, and that they can, in fact, make VR a compelling experience. Some of the MJ Crew are gnashing at the bit, just waiting for the Pandemic Microchip Shortage and the Pandemic Logistics EFF-Up to resolve themselves so we can put our new (scalper-priced) gaming rigs to the test with some cutting edge VR.
Share: