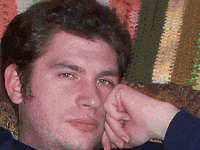 By Nelson Schneider - 11/07/21 at 05:58 PM CT
Regular readers of my column, here, will no doubt have noticed a trend. At the end of every month, I look at the upcoming game releases scheduled for the next month, and in doing so, criticize the Games Industry for its crushing lack of creativity and interest. I also lambast low-effort titles as 'shovelware' and express my ever-increasing disenchantment with the trend of re-releases of old games on new hardware. So what, pray-tell, would the monthly game release schedule look like in my perfect world?

Well, first of all, there would be no platform lock-in or lock-down. Games would simply be games, much like how movies on optical media were simply movies on optical media. Everyone could make players for the format, but the format was (mostly, and disregarding foreign regional DRM) universal. Thus, outside of a few outliers like the original "Star Wars" trilogy, movie fans didn't get subjected to seeing "new release" lists that contain nothing but old titles (unless, of course, those old titles were receiving their first home media release ever). Even when large technological leaps, like the change from DVD to Blu-Ray Disc occurred, the new players were universally backward compatible. Yes, "new" releases of old content came to the new format, but it wasn't an "upgrade or GTFO" situation.

Thus, with this baseline concept of "open" gaming, we would no longer be trapped in an endless stream of ports, remasters, remakes, and re-releases. Yes, there would still be some, but instead of desperate attempts at getting more people to buy into a poor game or series, remakes would be reserved for only the best games, and developers and publishers would have to put real effort into making these remakes worth the upgrade cost, since the original version would still, most likely, be playable on current hardware.

On that same note, staggered release dates for multi-platform games irk me. If you're going to release your game on Steam, Xbox, PlayStation, and Switch – which you really should, unless one platform *coughswitchcough* doesn't have the hardware to handle it – JUST RELEASE THEM ALL AT THE SAME TIME! It would prevent at least some fanboy warfare, in which asshats lord their "timed exclusivity" over other asshats. Of course, in my perfect world, this would also be a non-issue since the platforms themselves would be obliged to meet the specs for a generically-compatible game. Oh! "The Witcher 7" just came out, and it's the one where Geralt can seduce Tifa and Aeris, while cucking Cloud! It runs at 120fps on the latest PC hardware, 60fps on Xbox, 59fps on PlayStation, and 2fps on Switchtendo! Guess who gets dumped on in that scenario?

Lastly, I'm really, really tired of the industry releasing low-quality bait for uninformed consumers. Licensed games, including both those based on movies, kids' shows, and even 'official' sports titles are just miserable. These releases don't improve gaming in any way. They don't contribute to the library of riches that is gaming history. They're even worse than fast food, because at least fast food is cheap and can taste good, whereas licensed games are just as expensive as games that have had actual effort put into them (Sports games, on the other hand, with their microtransactions and loot boxes are even more expensive), and are only good on such rare occasions that they could be compared to syzygies.

But will any of this change just because I'm angry about it? No. It takes a critical mass of people getting angry to see any action, and the corporate overlords that put the 'industry' in Games Industry are completely derelict in every duty except finding out how they can make the most money with the least effort. Hell, even on PC, the closest extant thing to my imagined "open gaming," there are corporations playing games and throwing money around. It's how a single platform can have multiple release dates for the same damned game – just on different stores, thanks to the ever-present joy of 'timed exclusivity.'

In short, the monthly release schedule for games SHOULD be something to look forward to. A short list of new experiences or iterations on old ones – there's nothing wrong with sequels! – to look forward to. Instead, it's like panning for gold in the Old West: You have to sift through tons of worthless debris to have any hope of finding anything good. And the most damning thing is that, for most of the time I've been covering new releases for MeltedJoystick, the critical mass of crap has been a literal smokescreen, trying to blind gamers to the fact that there are really only a few titles released each month, and most of them aren't gold nuggets sitting at the bottom of a miner's pan. They're the other kind of nuggets.
Share: