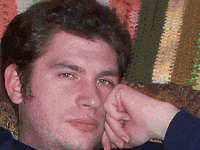 By Nelson Schneider - 10/17/21 at 04:21 PM CT
Back in 2018, I lamented the lack of sequels in a number of good game franchises that were cut-off before they really had a chance to get going. Surprisingly, over the past three years, we've actually gotten new games in two of these neglected series; specifically, the surprise 2021 release of the rebooted "ActRaiser Renaissance" and last year's GotY contender, "Half-Life: Alyx." But while The Industry seems to be trying to do better, far more often than not, terrible games will either find a toehold in either mainstream or niche appeal, and the corporate IP holder will flog their development slaves into churning out sequel after sequel of crap. Here's a list of some of the worst offenders.

10. 'Hyperdimension Neptunia'
Allegedly a satire on the games industry itself, 'Nep-Nep' seems to have taken the piss – then drank it – as the series continues to devolve into nothing more than super-softcore porn for Weebs. I mean, I can't think of a single redeeming quality about this RPG series, and RPGs are my favorite genre!

9. 'Bubsy'
This was one of the lower-quality platformers to release in the 3rd Generation… but somehow publisher Accolade had enough faith in it to flog out a 3rd Gen sequel, an Atari (delenda est) Jaguar sequel, AND a PlayStation sequel. The series went dormant for a while, but in 2015, Accolade resurrected the abomination with modern PC ports of the first two games, and then new sequels in 2017 and 2019! I guess you just can't keep a bad bobcat down.

8. 'Ghosts & Goblins'/'Maximo'
One of the worst NES titles when it came to – as games journalists of the '80s referred to it – 'Play Control,' as it had some of the simultaneously stiffest and sloppiest platforming on a console filled with games known for having stiff and/or sloppy controls, the original "Ghosts & Goblins" should have been classified as a War Crime and seen the idea buried in a shallow grave behind Capcom HQ. Unfortunately, Capcom – a big offender in the realm of unnecessary sequels – kept it going, and released a sequel on the SNES and Genesis, each with different titles. While the Genesis' "Ghouls & Ghosts" wasn't objectively terrible, and still stands as something of a series high-point, "Super Ghouls & Ghosts" on the SNES was an abject abomination. Nothing puts me in a worse mood than firing up "SG&G" in RetroArch, as the gameplay is so bad, not even save states can… err… save it. But that's just two games… Oh, wait, Capcom tried to resurrect the reviled series by changing the name to 'Maximo,' switching from 2D to 3D, and releasing two more sequels on the PlayStation 2 in 2001 and 2003. More recently, the original sidescrolling flavor of the series found new life on the Apple App Store with two 'Gold Knights' titles, and a remake/reboot on consoles called "Ghosts & Goblins: Resurrected"… that JUST CAME OUT THIS YEAR! At least we can be grateful that Capcom scrapped ideas for both "Ghosts & Goblins Online" and "Ghouls & Ghosts Online."

7. 'Tales of ______'
Debuting in Japan in 1995 with "Tales of Phantasia" on the SNES – which was later released on the PlayStation in North America as "Tales of Destiny" – this is another over-populated RPG series that has never really offered anything to anyone, except maybe Weebs. While, admittedly, the Action/RPG combat in the 'Tales of' series never really floated my boat, it has always been the corny, juvenile, anime-trope-riddled narratives and characters that pushed me away from the series. Of course, the fact that it's trash hasn't stopped other people (read: Weebs) from buying the series in droves, as Namco-Bandai has maintained a steady feed of releases, pushing out a new one every year or two, up to the present, where "Tales of Arise" (yeah, the titles just keep getting more grammatical over time as well… but I suppose "Tales of Arousal" would invoke… other ideas) just released in 2021.

6. 'Ninja Gaiden'
It was bad enough that the NES was saddled with three terrible sidescrolling platformers with the 'Ninja Gaiden' imprint. It was even worse when these terrible games refused to fade into obscurity as Tecmo ported them to various other platforms. The ultimate crime is the fact that Tecmo modernized 'Ninja Gaiden' from a terrible sidescroller to a manic 3D Beat 'em Up in the 7th Generation, after nearly a decade of dormancy. Since its modernization, the series has received 3 sequels as well as a "Master Collection" compilation, which just released in 2021.

5. 'SaGa'
Squaresoft was worshipped by RPG fans of the 4th and 5th Generations, like some sort of RPG Deva, who only produced the highest-quality games. However, Square tipped its hand a bit when the company released a trilogy of 'SaGa' games under the 'Final Fantasy Legend' imprint on the original Game Boy Brick. These were terrible games, and Square stopped pushing them on the West for the entirety of the SNES era… but after that minimal reprieve, Square was back at it again, localizing two 'SaGa Frontier' titles on the PlayStation and two more 'SaGa' titles on the PlayStation 2. Critical and popular disdain saw the series, once again, return to Japan-only releases, with two DS titles, two mobile/browser titles, and a PlayStation Vita title. Recently, Square-Enix made the baleful decision to start porting some of the SNES 'SaGa' games to modern digital shops, and in 2020 released a compilation of the original three Brick games.

4. 'Call of Duty'/'Battlefield'
Isn't it 'cheating' to lump two games together that aren't even by the same developer or publisher? Probably, but who cares? 'CoD' and 'Butthole-Field' were two competing 'signs of the times' that really drove gaming into a rut in the 7th Generation. Everyone wanted to get in on that sweet, sweet PvP nonsense, and that's really all these games are. It hardly matters which flavor you pick or which sequel you choose: These games are about fragging strangers on the Internet in exchange for E-Peen. Activision (of 'CoD') and EA (of 'BF') know this, and have been skimping on the story/campaign/whateveryouwanttocallit mode with each subsequent release, since they know nobody actually plays those modes, but everyone who plays the games needs the newest release/version to continue the frags-for-Peen process.

3. 'Animal Crossing'
A very wise man once described 'Animal Crossing' as, "A game where you don't do anything, there are no bad guys, you can't die, and you can't win or lose. You just kind of fuck around." Yet Nintendo has released EIGHT of these things since the original "Animal Droppings" dropped on the Gamecube in 2002!

2. 'DOOM'/'Quake'
Id Software made a name for itself in the '90s by effectively creating the First-Person Shooter. While "Wolfenstein 3D" was their first, "DOOM" and "Quake" both went on to spawn far more early sequels. More recently, the puppeteer that controls id transformed 'Wolfenstein' into a more narrative-driven experience – quite a safe bet in the modern political environment where fear of Nazis is higher than it's been since the end of WWII – 'DOOM' and 'Quake' seemed destined to be left in the past – an appropriate place for their mindless gameplay and reliance on shock-value – with "DOOM 3" and "Quake 4" both marking the early '00s dormancy of the IPs… but, of course, nothing terrible can actually STAY IN THE PAST anymore, and id/Bethesda/Zenimax/Microsoft/whoknowsatthispoint decided to reboot both series. 'DOOM' got a new sequel in both 2016 and 2020, while 'Quake' got new releases in both 2016 and 2017.

1. 'King's Field'/'Dark Souls'
At the high point of the 5th Generation, when everyone was going gaga for "Final Fantasy 7," there were two ubiquitous titles cluttering-up the junk bins at used game stores: "Blazing Dragons" – a terrible 'comedy' Adventure game seemingly inspired by Monty Python – and "King's Field" – an utter abomination of terrible gameplay, terrible system design, terrible graphics, and just generally terrible everything. This abortion sandwich got THREE damned sequels, with "King's Field 4" marking the end of the series on the PlayStation 2 in 2002. Unfortunately, From Software refused to let the concept die, so they waited a decade, then unleashed true pestilence on the gaming world in the form of 'Dark Souls,' a series which takes the awful systemic design of 'King's Field,' and 'improves' it with the addition of anonymous and random PvP events as well as the novel punitive mechanic of having to retrieve your universal currency from the spot where you died if you don't want to lose it forever. I mean, compared to the super-sparse save points in 'King's Field,' having to retrace your steps, and automatically losing anything you did since you last saved, 'Dark Souls' is almost merciful, but neither series needed to have more than a single entry let alone four 'King's Fields,' "Demon's Souls," three 'Dark Souls(es),' "Bloodborne," and the upcoming 2022 release of "Elden Ring." Enough is enough!
Share: