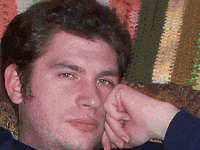 By Nelson Schneider - 07/24/21 at 04:04 PM CT
In spite of the word-of-mouth speculation that anyone over age 20 who still plays videogames is a NEET or Otaku, the statistical evidence that shows only 40% of the nation plays them at all, and the government's attempts to crack-down on 'gaming addiction' among the youth with overbearing laws, the Japanese still put the time when Nippon was at the top of the videogame world – that time between 1983 and 2006 typically referred to as "The Golden Age" – at the center of their modern cultural identity. I mean, how else would you explain the immediately-recognizable tones of the 'Dragon Quest' introductory theme and the 'Final Fantasy' victory theme finding their way into the DAMNED OPENING CEREMONY of the 20201 Summer Olympic Games in Tokyo?

Yes, even while Western media publishes story after story about Japan's vanishing relevance in videogame markets ranging from the "AAA" space to Single-A to Indies, and yet other word-of-mouth conversations try to figure out why, Japan has been content to keep doing its own thing in its own way… of course, when your greatest videogame-related accomplishments and musical compositions are decades-old, maybe some introspection is still warranted… Well, there were a few other themes from newer games, but I didn't recognize them, and couldn't really hear them very well over all the announcer-babbling. Fortunately, a YouTuber named Miji02 pulled together a nice compilation.
Share: