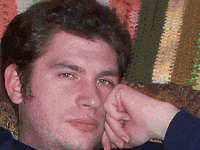 By Nelson Schneider - 07/18/21 at 04:32 PM CT
All of the console gaming communities have been lighting up over the past few days with news of the upcoming (and up for pre-order) Steam Deck hybrid game console. While the disclosure of this new piece of hardware does make us say, "Aha!" as Lord GabeN predicted it would, it also makes me say, "Why?"

For those who haven't heard, the Steam Deck is another take on the Steam Machines hardware paradigm from a few years back (so let's count that as a Win for my first prediction), only this time instead of partnering with third-parties to make a range of console-like PCs, Valve is doing all the heavy lifting itself, and modeling the device after the Nintendo Switch – a handheld PC with built-in controller-style inputs that can be docked to a larger screen at the user's whim. Valve is also selling three slightly different models of Steam Deck at $400, $530, and $650, with more money netting buyers more and faster internal storage.

The Steam Deck will come with the Linux-based SteamOS pre-installed, but users can freely install Windows 10 on it as well, unlocking the full power of all the PC gaming clients (and emulators) in a handheld form-factor… But why?

One of the larger online Nintendo communities I frequent in order to learn what the fanboys are worked-up about is already dismissing the Steam Deck. "Portability isn't really a selling point," they now say. Yet, since 2017, they've done nothing but defend the ongoing flood of ports hitting the Switch primarily by pointing out that these games can be played 'on the go.' But in the PC space, the Steam Deck isn't even doing anything new. There have been other portable PCs in the past, and anyone with a laptop and an Xbox controller already has 'PC gaming on the go.'

Thus we circle back to my question: "WHY?"

Why would anyone shell out $650 for a Steam Deck (since buying the smaller SSD models would be foolish)? Steam is renowned for its lightweight DRM, but even so, an all-digital platform with wi-fi-only connectivity doesn't scream, "Take me on vacation to the remote backwoods where there's no Internet!" Even the largest storage size available comes off as miniscule, seeing as I upgraded my homemade SteamBox this Spring and replaced a 1TB SSD OS drive and 1TB HDD storage drive with a 2TB SSD system drive and a 4TB SSD storage drive because the old ones were 'too small.'

Of course, full disclosure, I think handheld gaming is stupid. When polled, the Switch owners who got excited instead of defensive about the Steam Deck declared that they would use it in the following areas:

At Work – When they really should be working.

During Lunch Breaks – When they really should be eating.

In Bed – When they really should be sleeping.

On Public Transit – Where they can easily be mugged for their expensive electronics.

On Vacation – If there's nothing more interesting to do at the destination, they should have stayed home to play videogames.

On the Toilet – If ever there was a more appropriate and symbolic place to play mobile games, I don't know what it is.

Sony fanboys, likewise, favorably compared the Steam Deck to the dead-and-deprecated PlayStation Vita, a device that sold incredibly poorly, had a horrible library, and which owners usually spoke of as an excellent device to jailbreak and then load-up with emulators and ROMs from older consoles… which can be done on ANY gaming PC without jailbreaking. Hell, RetroArch is even available on non-terrible phones, for those who have a desperate need to play some "Gradius" or something while in one of the afore-disregarded non-home locations.

So, yeah, I don't 'get' it. Gaming is my main hobby, but even I recognize that there are times when it's inappropriate to pull out a device and get invested in a serious gaming session. Indeed, these are the times when not gaming at all or pulling out a quick, mobile timewaster like "Pokemon GO" fits the bill.

All my complaints and dismay aside, the Steam Deck does still beat out the Nintendo Switch and PlayStation Vita as a hybrid console/handheld-style device:

First, there's no BS subscription fee involved in using its online features. I suspect that this is why the Steam Deck is wi-fi-only and doesn't offer a cellular data plan option. The very concept of Valve and a subscription being in close proximity is enough to make most PC gamers blow a gasket.

Second, it's a new device that doesn't make you rebuy your extant library of games, and, indeed has uncontestable superiority in the backward compatibility space. Right now, both Nintendo and PlayStation are sticking with the old-school way of handling hardware Generations, with piss-poor backward compatibility that mostly revolves around re-buying a new port or 'remaster' of an old game you probably already have on one of their older platforms. Only Xbox and generic PC gaming are handling backward compatibility the right way, and Steam Deck will greatly benefit from this… provided that third-party always-online DRM from the likes of EA and Ubisoft doesn't get in the way.

In the end, I guess whether or not someone is excited about the Steam Deck is largely down to lifestyle. If you're young and flexible and typically spend your free time curled up like a woolly-worm caterpillar with an iPad 3-inches from your face, or if you're young and non-independent, still stuck going on 'family trips' you'd rather skip, the Steam Deck could be a sanity-saver. Thinking back, I would have loved to have a Steam Deck in the '80s and '90s when I was still obligated to take family trips to see my Troll Dad's side of the family in Kansas twice a year. I was left with the options of talking to annoying relatives I really didn't like or trying to watch one of two over-the-air TV stations in the analog snow. Of course, I did have a Game Boy during much of this time, and it really didn't help make the experience more bearable.
Share: