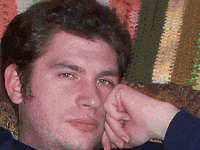 By Nelson Schneider - 07/08/21 at 11:55 PM CT
After, once again, not participating in the smorgasbord of gaming news and hype-generation that was E3 for the third year in a row – only vomiting a disorganized mess of video content on their corporate Youtube account - Sony has decided to maintain its new tradition of releasing a Nintendo-style 'Direct' video at its leisure… which in 2021 happened to fall on July 8th. This "State of Play" video could have easily been a part of the official week-long E3 happenings, since E3 was still an entirely digital show in 2021, after being canceled in 2020 due to the COVID-19 pandemic, but Sony's got a lock on nothing if not hubris.

Since the State of Play 2021 isn't officially part of E3, I'll re-use my alternative format of "Good," "Bad," and "Ugly," as I did for the individual digital pressers that replaced E3 last year. And I'm REALLY anticipating a whole lot of "Ugly," considering how far-gone down the rabbit hole Sony and the PlayStation brand have gone over the course of the last 15 years.

Good: "Moss 2," "F.I.S.T."

Bad: "Arcadegeddon," "Tribes of Midgard" revealed as a Live Service game with seasonal content and microtransactions, "Hunter's Arena: Legends," "Sifu," "Death Stranding: Director's Cut," "Deathloop" (still!)

Ugly: Excessive use of the Afrocentrist dogwhistle word 'rise,' the character models in "Jett: The Far Shore," the steaming mound of martial arts anime tropes in "Demon Slayer: The Hinokami Chronicles," the fact that "Lost Judgment" is just "Shenmue" with better production values

After sitting through only a half-hour of actual "State of Play" content (and 15 minutes of mindnumbing countdown), I am walking away unsurprisingly unimpressed. Sony only managed to show off two games I'd even consider buying, but guess what? "Moss 2" is a VR game, so that means it will hit SteamVR before too long, and "F.I.S.T." already has a Steam page. I thought the point here was to make me desperately lust after a PlayStation 5… did I misunderstand the premise?

Everything else Sony showed off ranged from instantly-deplorable PvP dumpster fires like the "Fortnite"-inspired "Arcadegeddon" and the 'Dark Souls' Battle Royale "Hunter's Arena: Legends," to generally off-putting, like aging martial artist simulator "Sifu" and the totally-original-and-completely-not-a-knock-off-of "Shenmue" that is "Lost Judgment." Then there were things that were irritating and confusing, like why did an overly-long and busy game like "Death Stranding" with an incredibly eccentric director need a Director's Cut version with even more of Kojima's weird-ass ideas kitchen-sink'd into the experience? And then they had the nerve to waste 15 minutes on "Deathloop," which I've already disregarded after the last time.

In general, Sony did an INCREDIBLY piss-poor job of showing off the immediate future of PlayStation, and selling an undecided audience on their new console. At this point, only the most rabid and insane of Sony fanboys should even care that the PlayStation 5 (or PlayStation 4 for that matter) even exists.
Share: