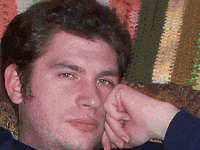 By Nelson Schneider - 03/28/21 at 02:48 PM CT
Welcome back to another look into the near future! April, as always, is for fools, and the continued impact of the pandemic, combined with a silicon chip shortage, has all of us playing the part. But the Games Industry is content to continue churning its mechanism to produce lots of new products for 'us' to buy. Let's take a look at what the next month has in store…

Not only is there a chip shortage, there's a shovelware shortage! Other than two officially licensed Racing games that are barely different from their entire line of predecessors – "WRC 9" and "Monster Energy Supercross 4" – there's nothing to panic about!

Unfortunately, there are still plenty of ports, remasters, remakes, and rehashes to panic about. In April 2021, for the first time since 2018, the Nintendo Switch is not the main target for this column's port shaming, as the Industry's gaze has turned to rest more heavily on the new greener pastures of the PlayStation 5 now that the Switch's pastures are completely covered in goat turds (of course, some of the goats can't count, and are still targeting the PlayStation 4… but they're goats, what would you expect?). The PS5 is getting a (delayed) port of "Cthulhu Saves Christmas," and is sharing ports with the Xbox SeX of the formerly PS4 exclusive "Judgment" as well as deplorable Soulslike, "Mortal Shell." "NieR" is getting trotted out again for newgen consoles in its "NieR Replicant" form, which was originally the name of the PS3 port of the Xbox 360 timed exclusive, which later got the regular "NieR" along with Steam and… yeah, trying to keep track of this series at this point is almost as annoying as making sense of 'Kingdom Hearts.' "Trails of Cold Steel 4" is getting a Switch port, while "Buildings Have Feelings Too!" is getting ported to the PS4 and Switch. Lastly, a bunch of old Arcade games and SHMUPs are being repackaged in official emulation compilations, with the "Terra Trilogy" and "R-Type Final2."

With all the old stuff shoved to the side, we can finally move onto actual new releases… and there aren't that many. In legit new multi-platform titles, we've got a new Action… thing by NIS (so you know it's probably crap) called "Poison Control." Next, there's "Lost Words: Beyond the Page," a new Adventure game by Rhianna Pratchett, the daughter of the late Terry Pratchett, the Brit-Lit author who brought us the 'Discworld' setting. Unfortunately, having played both "Discworld" and "Blazing Dragons" on the original PlayStation, I have no more interest in playing videogame adaptions of Pratchett literature or concepts. Lastly, and with at least some minor potential, we've got "Outriders," a Square-Enix attempt at cashing-in on the popularity of the Looter-Shooter subgenre as exemplified by the 'Borderlands' and 'Destiny' IPs. Fortunately, "Outriders" is not a Live Service game like "Destiny 2." UNfortunately, like "Destiny 2," the game only supports parties of 3 players in coop, so the MJ Crew, in spite of wanting to play this, might have to pass. Either that or we'll have to do the two-teams-of-two thing we did in "Destiny 2," which was kind of annoying.

Exclusives are sparse, but not extinct in April. Both Nintendo and Sony have something 'special' for their fanboys. Nintendo fanboys get "New Pokemon Snap," which is, in my understanding, not a remake, but a stupidly-named sequel to the N64 photography title. *yawn* Sony fanboys, meanwhile, get "Returnal," a vaguely-defined Cinematic game that looks to me like it will involve some sort of Survival elements. *double yawn*

"Outriders" could be a decent new Looter-Shooter. Or it could be the next "Anthem." The Crew and I will keep an eye on it.

Backlog Embiggened: +1?
Share: