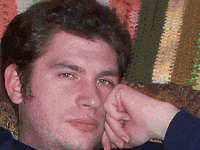 By Nelson Schneider - 03/14/21 at 03:25 PM CT
We're one quarter of the way through 2021, and the horrors of 2020 – the COVID-19 pandemic, global logistics and shipping challenges, and a microchip shortage – have doggedly followed us into what we'd all hoped would be a brighter future and a return to normalcy. The new Xbox and PlayStation consoles (as well as the old Nintendo Switch) are still hard to come by on store shelves, but PC gamers have taken the most damaging blow from the continuing hardware shortages, as they aren't the only ones trying to buy-up new PC hardware components.

Nvidia, the manufacturer of premier graphics cards for PC gaming and workstations, has finally decided to do something about the fact that unscrupulous crypto-currency miners keep buying-up all the new GPUs as soon as a new batch hits retail channels: As reported by Linus Tech Tips, Nvidia will be pushing a new 'designed-for-crypto-mining' range of headless graphics cards to that audience, with the idea being that the miners will buy mining cards, leaving the gaming cards in stock for the gamers.

Allow me a moment to scoff at that: HA. HA. HA.

Expecting crypto-currency miners to do anything of the sort is ludicrous, since, by their very involvement in crypto-currency mining, these people have demonstrated that they clearly have no interest in playing by any established rules or working within the existing social contract of the global market. No, crypto miners are a hive of scum and villainy far and away less ethical and far more deplorable than other groups that operate outside the status quo, like, say, media pirates.

At least media pirates provide a public service, stripping away DRM and archiving media in a far more comprehensive way than the legal copyright holders usually do. On the other hand, crypto-currency is most widely used to fund truly vile activities, ranging from brain-destroying drugs, to human sex trafficking, to outright religious extremist terrorism. At its very 'best,' which is really at its 'furthest from ethical bankruptcy,' crypto-currency is employed as a technocratic speculation tool in the same way that the establishment has been utilizing the stock market for decades; that is, as a way to fake perpetual growth in an economy where that is no longer possible and, thus, extract huge amounts of financial gain from the system by moving numbers around without creating any actual value.

Also, as pointed out by Linus Tech Tips, Nvidia creating a special line of headless mining GPUs will destroy the second-hand market while exacerbating the already dire issue of e-waste. I've never purchased a second-hand GPU, but I've purchased plenty of second-hand game consoles over the years, so I greatly respect the importance of used goods within the economy. Of course, manufacturers – like Nvidia and every other corporation – hate the presence of used goods in the economy, since it gives customers an option besides buying the newest cutting-edge corporate offering. At the same time, aftermarket sales of Nvidia (or other corporate) goods don't generate any additional profits for the original manufacturer. Videogame publishers and other media overlords have railed against aftermarket sales for decades already, trying to squash the sales of used games, videotapes, and optical discs, but never managing anything more than threatening, but non-binding, language in End User License Agreements. With these specialized GPUs, which, because they are headless, couldn't be used by gamers for gaming, even if they wanted to, Nvidia is setting a dangerous precedent. Unfortunately, with no real competition in the general GPU market from AMD or Intel, Nvidia can continue to act in this wanton fashion without diminishing demand for their products.
Share: