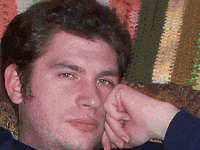 By Nelson Schneider - 12/20/20 at 02:56 PM CT
Here we are, once again. As we stand at the end of another cycle of seasons after slogging through a torturous trip around the Sun that made 2019's "challenging" year seem like a cake-walk, we must look back and pass judgment on the hot "new" titles – that were, once again, mostly old, re-warmed slop.

But in spite of its overall insane levels of awfulness, 2020 was ever-so-slightly better than its predecessor in the realm of exclusives and RPGs, even though it was mostly flooded with big, sprawling Sandboxes, which have seemingly become the "default game" of the modern era, much like janky 2D Platformers were the default of the 8-bit and 16-bit eras.

As a Plague Year, 2020 saw huge sales numbers for both 'comfort food' style games and distanced socializing "games." None of those actually contributed to the betterment of the medium as a whole, nor did they stand out as exemplary within their respective genres, so they've been left off the list.

Thus, without further preface, we come to the 5 best games of 2020, as judged by the MeltedJoystick Crew:

1. Immortals: Fenyx Rising (Multi-Platform)
We were all set to have an Ubisoft game on the list. Of course, the game we were thinking of was "Assassin's Creed: Valhalla," which ultimately felt a skosh lacking due to the fact that frozen mudholes and wooden longhouses make for a much less interesting setting than Roman-occupied Egypt or the Peloponnesian War. However, the French megapublisher took us by surprise when they, at the last minute, released this cartoony version of "Assassin's Creed: Odyssey," formerly known by the 1000% less-cringy title of "Gods and Monsters." In "Immortals: Fenyx Rising" (*gag*), Ubisoft has demonstrated the perfection of the flavor of Sandbox game they've been iterating upon for over a decade now, combining stylish visuals, solid writing, excellent gameplay systems, and a fantastic sense of scale.

2. Half-Life: Alyx (PC VR)
'Valve doesn't make games anymore!' goes the spittle-flecked rant of Steam anti-fanboys who condemn the company that created 'Half-Life,' 'Portal,' and "DotA 2" (well, 'coopted' is a more appropriate verb for the latter two) for profiting off of other people's work. Not only did Valve prove the haters wrong by releasing a new game that is also the third 'Half-Life' game, but they poked the VR haters in the eye as well. "Half-Life: Alyx" set a new standard that all VR games will need to meet or exceed moving forward.

3. Wasteland 3 (Multi-Platform)
We still didn't have all that many RPGs to choose from in 2020. But out of those choices, "Wasteland 3" was the clear standout. Continuing to serve as a spiritual successor to the 'Fallout' series, which went full FPS/Sandbox after Bethesda got ahold of the IP and turned it into "'Elder Scrolls' with Guns," "Wasteland 3" kept party-based, turn-based, isometric cRPGs alive into the start of a new decade.

4. Ghost of Tsushima (PlayStation)
Sony's samurai Sandbox was the clear standout as the best exclusive of the year. While Sony and Nintendo both had a number of "only on OUR platform, son" titles in 2020, this is the only one that everyone on the MJ Crew would actually like to play.

5. Journey to the Savage Planet (Multi-Platform)
The final slot on our Games of the Year list was reserved for "Cyberpunk 2077." But after continuous delays, the game still managed to release in a fundamentally broken state. We don't like to praise broken trash until it's no longer broken. Thus the final slot goes to the quirky exploration game, "Journey to the Savage Planet," which is available on all consoles and the Epic Games Store on PC. "Journey to the Savage Planet" has a great sense of humor and attempts to add more game-like elements to the directionless exploration-based gameplay popularized by streamers in a variety of low-effort Survival games, but exemplified in the commercial disaster that was "No Man's Sky." "Journey to the Savage Planet" didn't make outrageous promises, and because of that, managed to deliver an experience that exceeded expectations.
Share: