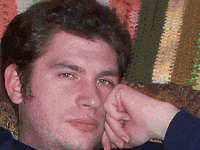 By Nelson Schneider - 11/22/20 at 05:25 PM CT
Way back in 2012, I wrote up a listicle of 10 sequels in long-running series that should have been released during the soul-crushingly awful 7th Generation, but weren't. The good news is, FOUR of those ten sequels that didn't manifest in the 7th Gen actually did come to light in the 8th Gen, with "Final Fantasy 15," "Half-Life: Alyx," "The Legend of Zelda: Triforce Heroes," and "Baldur's Gate 3" all appearing on my last list (though not necessarily by their exact names). The bad news, of course, is that "Final Fantasy 15" is crap, "Half-Life: Alyx" is shackled to expensive VR hardware, "Triforce Heroes" is crap, and "Baldur's Gate 3" is still in Alpha. What can you do?

Now, as the 8th Generation comes to a close, it's time to take a look at what other dormant IP the Games Industry is still sitting on, denying we the gamers the joy of experiencing them, while denying they the corporations the profits to be had from them. Not only are these good IPs with plenty of potential, several of them have inspired "spiritual successors" by completely unrelated developers, simply because the original IP brought something so original to the table.

10. "Wild ARMs"
This is a returning entry from the last list. I would almost prefer to report that 'Wild ARMs,' the Sci-Fantasy Anime Western series of RPGs by MediaVision, was still in the same state it was in 8 years ago… but it's actually worse. After not having a retail release since "Wild ARMs XF" on the PlayStation Portable (where IP goes to die) in 2007, in 2018 the new owner of the IP, ForwardWorks, squeezed out a Japan-only mobile sequel: "Wild ARMs: Million Memories." Please… no, just stop, rewind, and try again!

9. "Valkyrie Profile"
Oh, look, another returning entry! And, once again, we'll do the second verse, the same as the first: This was a fantastic RPG series back in the PS1 and PS2 days, but when Japan inexplicably couldn't figure out how to make "HD" games in the 7th Generation, they started sending too much of their good IP to the handheld graveyards. 'Valkyrie Profile' ended up dying as a DS game called "Covenant of the Plume." Yet, once again, instead of releasing new, awesome games on 7th Gen consoles, 8th Gen consoles, or PC, developer Tri-Ace and publisher Square-Enix handed off the series to a mobile developer, WonderPlanet, who violently raped the poor Valkyries in 2016 with the release of "Valkyrie Anatomia: The Origin." Why?! Why must you cause so much harm, Games Industry?!

8. "Suikoden"
Okay, okay, I promise this is the last returning entry from last time! 'Suikoden' was one of the high points of the entire RPG genre, with "Suikoden 2" telling an incredible war story filled with emotion and a grandiose sense of scale. While the series never managed to stay quite that close to perfection, 'Suikodens' 3-5 and "Suikoden Tactics" were all good games in their own right. But then that evil, evil 7th Generation showed up with its 1080ps and its Blu Rays and all sorts of other things Japan just couldn't (or didn't want to) grasp. So instead of "Suikoden 6" on the PlayStation 3, we got the crap-tastic "Suikoden Tierkreis" on the DS in 2008 and "Suikoden: 100 Years in the Making" in 2012 for the PSP (the latter of which was never localized outside of Japan [because the PSP flopped everywhere outside of Japan], and that title is a machine translation I did). Even worse, with Konami's descent into mobile and pachinko madness, there have been rumors that this IP will be as heinously violated as the two previous entries once the ball gets rolling.

7. "Chrono Trigger"
There have been rumors about new "Chrono Trigger" sequels for decades already, dating all the way back to the SNES/N64 handoff period, when Nintendo fans were still expecting to be able to play Squaresoft games on their new Nintendo hardware. Thanks to friendly hackers, cute pirates, and dedicated fanslators, we've been able to play the Visual Novel sequel to "Chrono Trigger," "Radical Dreamers" in emulators for a while now… and there was the remake of "Radical Dreamers" known as "Chrono Cross" on the PS1… but that was released in 1999! Recently, Square-Enix has ported the original game to PC, handhelds, and mobile platforms, but "Chrono Cross" has been largely ignored, and the legendary "Chrono Break" – which does not actually exist – is still spoken of in hushed tones on "Chrono Trigger" forums. The fact that there's no third "Chrono Trigger" game is even more nonsensical when you consider that Square-Enix studio, Tokyo RPG Factory, has already created a new game engine that is the perfect vessel for "Chrono Break" when they used it to produce "I am Setsuna" in 2016.

6. "ActRaiser"
Before Squaresoft and Enix merged, they used to pump out a LOT of stand-alone titles that weren't part of long-running IPs… and a lot of them were really quite good! "ActRaiser" was unique in the fact that it combined 2D platforming with a top-down City Building Sim, couched in a plot where the player, as God, must restore a world destroyed by Evil. The platforming was actually the worst part of the game, but since the City Building part was so good, it was worth suffering through a few stages, or Acts, of stiff jumping and awkward swordplay… but when Enix made the sequel, they completely removed the good half of the game and doubled-down on making the awful platforming even worse. Yet someone remembered why "ActRaiser" was good, and a small-time studio under Sega's control released "SolSeraph" as a spiritual successor to "ActRaiser" in 2019. But, once again, it seems that the developers didn't really grok what was good about "ActRaiser," resulting in "SolSeraph" getting decidedly mixed reviews.

5. "Armored Core"
Following in the theme of dead series getting spiritual successors that don't quite hit the mark, we come to 'Armored Core,' the only good thing From Software has ever done. EVER. But From being From, they beat that dead horse into the ground, and without the "YOU DIED" gimmick to draw in tryhard masochist asshats, 'Armored Core's' audience kind of faded away. At least some of the old crew on the 'Armored Core' dev team left From, though, and formed their own Marvelous First Studio, who released an 'Armored Core'-esque Mech Combat Sim in 2019 called "Daemon X Machina." It also received mixed reviews.

4. "Front Mission"
Speaking of Japanese mecha, playing the new "Battletech" game on PC recently really got me jonesing for a… less annoying, less tabletop-y mecha-based TRPG, and it got me thinking about how much I enjoyed "Front Mission 3" on the PS1. I wondered why I never heard anything more about 'Front Mission' in general… and it turns out it's because almost all of the IP's 5 mainline games and handful of spinoffs have never been localized outside of Japan. Well that's just great! I did buy "Front Mission: Evolved" for PC, which isn't a TRPG and has mixed reviews (and I haven't played it yet, even though it was released in 2010), while I have absolutely ZERO interest in the 2019 spinoff, "Left Alive," which is also NOT a TRPG. How hard would it be to get some "Valkyria Chronicles 4"-with-mechs action going, here?

3. "Oasis"
"Beyond Oasis" and "Legend of Oasis" were Sega's answers to the juggernaut of 'The Legend of Zelda' in the 4th and 5th Generations, respectively. These were both really solid Action/Adventure games, and some of the all-too-few good reasons to own a Genesis or a Saturn. But 'Oasis' has been a dead, fallow, untouched IP since 1996! I wasn't even out of high school yet when this series was put on ice! Considering how much effort Sega wastes on keeping that dumb blue hedgehog relevant, it would be nice to see them take another stab at a genre they were actually good at.

2. "Dragon Force"
Well, well, looky here, another Sega IP that hasn't been touched since the Clinton Administration! "Dragon Force" was a Real-Time Strategy title that defied all the stuffy conventions the genre had already picked-up on PC, and broke new ground toward bringing the genre to consoles. Unfortunately, it was a Saturn exclusive, and Saturn exclusives didn't do well because the Saturn itself was a massive flop. The original game was released in 1996, localized by Working Designs, while the 1998 sequel stayed in Japan. Fast-forward to 2005, and Namco actually paid homage to 'Dragon Force' with the Chronicles of the Sword campaign mode in "SoulCalibur 3," but since then these gameplay mechanics have been completely forgotten.

1. "Point Blank"
*pew* *pew* *pew* *pew* *pew* Shooting games are everywhere these days, but controllers shaped like guns are… not. While there has been a new development in creating a Light Gun that works with LED TVs, most people who want a realistic shooting experience in a game will opt for the very expensive and elaborate VR setups required to play room-scale games like "Pistol Whip." "Point Blank," however, was unique in its time for being a Light Gun Shooter with both depth of gameplay and a sane difficulty curve. Namco even added pseudo-RPG gameplay modes to this series, foreshadowing what they would eventually do with 'SoulCalibur.' Unfortunately, the last 'Point Blank' console game was released for the original PlayStation in 2001, with only a couple of crappy 'poke-the-touchscreen' spinoffs for the DS and mobile appearing in 2006 and 2014 respectively. I would absolutely love to see a new Light Gun/VR entry in this series, complete with an absurdist pseudo-RPG mode for old times' sake.
Share: