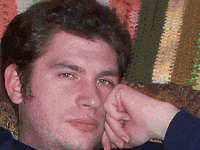 By Nelson Schneider - 11/15/20 at 03:01 PM CT
Recently, news broke of a ridiculous new legal situation in Australia, the Land Down-Under. Usually, those of us in the West who are irritated, exasperated, frustrated, and fed-up by our own nations' governments' (and citizens') inexhaustible levels of stupidity like to fantasize about moving to Australia, much like Alexander, when he had his "Terrible, Horrible, No-Good, Very Bad Day," since, compared to the United States, Europe, and Russia, nothing bad happens down there.

Unfortunately, that's all changed. Hot (no pun intended) on the heels of Oz catching fire and a large part of the continent and its wildlife being reduced to cinders, the Australian government changed control. In May 2019, in a shocking reversal that caught everyone by surprise, the Conservative Coalition won control of Australia's federal government in an upset, swung, unsurprisingly to Americans, by Australia's own Religious Right.

Oz's politics are as alien as its collection of egg-laying mammals and marsupials are when compared side-by-side with their American counterparts. Australia has traditionally had a very weak Religious Right, and conservative politicians have traditionally found it expedient to break away from that anchor around their necks in favor of a broader, more centrist platform. However, the Australian Left, exemplified by their Labor Party, has grown emboldened by the nation's embrace of secular progressive modernism to the point where their last candidate, Bill Shorten did what I, personally, would have done, and disparagingly mocked his opponent, Scott Morrison's, personal religious convictions in public. The silent majority of Aussies seemingly didn't appreciate this display, and handed the Prime Ministry to the religious nut.

So, what has Morrison's government done that has something to do with videogames? Well, they passed a new set of obscenity standards with the explicit aim of banning the importation of hentai from Japan. For those living under a massive rock in the Holy Land for the last several decades, prepare to clutch your prayer beads in distress when I inform you that hentai is an explicitly pornographic form of anime, which is itself a form of cartoon adapted in Japan (and later Asia in general) after the art form was introduced to the East in the form of Disney products in the early 20th Century. The one issue that the Fringe Left and Fringe Right can both agree on is that child pornography is bad, and with Japanese pop culture moving more and more in the direction of fetishizing and worshipping sexualized lolis (that is, female characters who, whether they are or not, appear to be pre-pubescent), it's no wonder that Australia's conservatives would go for such low-hanging fruit as their first demonstration of power.

But, as things like this usually go, the new law that blocks the importation of hentai can and will catch a lot more than just lolis in its net of purity. The wording of the law forbids the importation to or Australian sale of:

"Publications, films, computer games and any other goods that describe, depict, express or otherwise deal with matters of sex, drug misuse or addiction, crime, cruelty, violence, terrorist acts or revolting or abhorrent phenomena in such a way that they offend against the standards of morality, decency and propriety generally accepted by reasonable adults are not allowed."

That is a VERY broad definition, right there, that not only forbids the sale of lolicon hentai, not even just hentai in general, but any and every form of R-rated video and M-rated videogame! After all, if you can think of it, there's someone on the fringes of the political spectrum (on either side) who has been offended by it.

It is absolutely ridiculous that, even in places like Australia where political stupidity has traditionally been kept tamped-down, censoriousness has been rearing its head more and more frequently in recent years, with members of both political extremes advocating in favor of it. Laws like this, no matter where they may be passed, are the type of political violence that actively violates the hard-won freedoms our ancestors won for us in the battles that lead up to the full flowering of Western Civilization as a secular, liberal society, where our superstitious and totalitarian past should be observed as a cautionary tale, not a template for how to move forward.
Share: