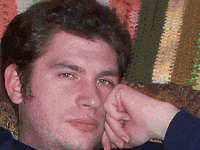 By Nelson Schneider - 10/31/20 at 06:04 PM CT
Welcome back to another look into… the past. Where dead games receive new life in the form of ports, remakes, and remasters, in the hope that the new generation of gamers is stupid (they are) enough to buy them when their forerunners (who were also generally quite stupid) weren't. With the onset of November, we're into what was traditionally Holiday Season territory, but with 2020 being the Year of COVID and nothing following its traditional cycle, everything is subject to change without notice. Usually we'd see publishers squeezing out some last-ditch panic-turds in order to get them on store shelves early enough to confuse grandparents shopping for Little Timmy and Suzy. Now, those grandparents are likely dead of COVID and Little Timmy and Suzy are out in the streets because their parents lost their jobs and spent the$200 they had in their savings account.

Yet, in spite of the fact that, more than ever, only the privileged upper crust of society has any disposable income, the Games Industry is pooping out just as much garbage as they always do at this time of year. Let's pick through it with a stick… and make sure to wash your hands with gasoline and fire after we're done here!

There is a MASSIVE pile of shovelware coming in November, folks… that ain't good! But at least from an academic perspective, we have shove-ready trash from most of the major categories and subcategories. We've got licensed games based on other IPs running the gamut. There are two rehashes of gameshows (which have also been rehashed for prime time TV) in "Who Wants to Be a Millionaire?" and "Family Feud." Then there's licensed swill based on real TV for all age groups: For little kids, there's "PAW Patrol: Mighty Pups Save Adventure Bay;" for tweens and teens there's anime-based "Bakugan: Champions of Vestroia;" for 'mature' adults there's "Marvel's Spider-Man: Miles Morales" and "The Walking Dead: Saints & Sinners;" and for grannies there's "Agatha Christie: The ABC Murders." Yikes!

In the category of this-is-so-Casual-how-is-it-a-game? we've got quite the spread. There's "30-in-1 Game Collection" featuring Board Games, then there's a 'brain training' game in "Professor Rubik's Brain Fitness" (which is really just a way to make stupid people or dementia patients feel smart). "Slide Stars" shows how far our collective intellect has dropped since the advent of Social Media, being a 'game' about 'influencers' going down waterslides. "Just Dance 2021" is an annual thing Ubisoft does because they hate humanity, while "Shaun the Sheep: Home Sheep Home" and "L.O.L. Surprise! Remix: We Rule the World" are both banal Party games. Oh, and apparently "Santa's Xmas Adventure" escaped the quarantine zone that kept trashy no-effort platformers like this isolated to Steam and Xbox Live to infect the Switch and PS4.

You know things are bad in shovelware when the two most redeeming titles in that category are Gender Role Reinforcers for little girls: "My Universe: Cooking Star Restaurant" and "My Universe: School Teacher." I guess someone has to teach little girls how to be women, since their flaky West Coast parents would rather take them to Canada for gender reassignment surgery.

Moving on, we've got another pile of ports incoming, with – and it is becoming painfully rote at this point – the Nintendo Switch getting dumped upon the hardest. Out of our 15 ports hitting in November, 13 of them are hitting the Switch (one of them has already hit the Switch and the last one WILL be hitting the Switch too, but not until next March), while only 5 are hitting other platforms. The list includes: "Commandos 2," "Monster Truck Championship," "Sniper Elite 4," "Truck Driver," "Journey to the Savage Planet," "Tropico 6," "Elliot Quest," "Descenders," "Tennis World Tour 2," "Hunting Simulator 2," "Katamari Damacy: REROLL," "Human: Fall Flat," "Cloudpunk," "Need for Speed: Hot Pursuit Remastered," and "XIII." Out of all those, there is, shockingly ONE game I'm actually interested in, and that's "XIII," a James Bond-esque FPS that was largely lost in the scrum during its original 6th Gen release since there were ACTUAL Bond games being released at the time as well.

You know, it would take a LOT less time to write these articles if I just ignored the new crap and old crap and only wrote up what I consider to be 'legitimate' new releases – that is, games that are actually new and seem earnest in their attempts at gaining an audience. But I have a responsibility to at least shine my dim-and-fading light upon the Industry's errors. Anyway, there are a handful of legit new multi-plat releases and, even more surprisingly, a handful of exclusives in the pipeline too!

In multi-plats, we're getting "Train Sim World 2," a sequel to a game that just came out last year, so I think I smell Annual Shovelware in this franchise's future. We've got "Speed 3 Grand Prix," which is surprising, since I've never hear of "Speed 1" or "Speed 2." Continuing in the vein of 'things that move fast and have wheels,' there's "Dirt 5," and I have heard of the previous entries there. Changing gears completely, there's "Call of Duty: Black Ops Cold War," which actually seems like more of an effort than the cynical annualized releases in that series (but will still be crap by virtue of being 'Call of Duty'), and "Yakuza: Like a Dragon," which is yet another of Sega's Japan-flavored 'Grand Theft Auto' knock-offs. Saving the best for last, there are actually TWO multi-plats coming in November that actually look appealing! "Sakuna: Of Rice and Ruin" is a side-scroller hybridized with some light agricultural simulation, resulting in a concoction that reminds me ever-so-slightly of "Actraiser" back in the Golden Age, only with a heavy dose of Japanese mythology stirred in for good measure. Then there's the next 'Assassin's Creed' title, "Assassin's Creed: Valhalla," which continues Ubisoft's recent trend of re-creating interesting periods of Western Civilization in the form of modern Action/Sandbox games. Considering how much "Assassin's Creed: Odyssey" impressed me, I'm very much looking forward to the next one (after it gets a serious price drop, or course).

Finally, in a shocking turn of events, all three major closed platforms are getting at least one exclusive in November, with most of them actually getting TWO! Sony is starting out weak, with just "Sackboy: A Big Adventure" to show for themselves. While I loved the first two 'LittleBigPlanet' games, the third one was a buggy, broken mess due to Sony shuffling dev studios, and "Sackboy" looks like it might suffer the same fate. I'd definitely give it a discount purchase if they brought it to Steam, but it's no system seller. Nintendo is bringing out a new 'Hyrule Warriors' game in collaboration with Tecmo-Koei in "Hyrule Warriors: Age of Calamity," with is a canonical prequel to "The Legend of Zelda: Break of the Weapons." And while the weapons do NOT break in "Age of Calamity," it's still a 'Musou' game, which means DO NOT WANT in my book. Nintendo is also getting a Visual Novel about cooking in "Café Enchante." Erg. Lastly, Microsoft is finally bringing "Gears Tactics" out of PC Early Access and plopping it on Xbox as well, while they're also getting a Fantasy Aerial Combat Indie game in "The Falconeer," which kind of gives me 'Panzer Dragoon' vibes… as in, the gameplay doesn't look like it has evolved any since 1996.

Wow! How did that happen!? Ensconced in all the suppurating anal leakage and moldy geriatrics, there is actually a sizeable handful of November releases I'd like to play! The "XIII" remake will scratch an itch for a specific type of FPS I haven't played in a decade, and I will enjoy it even more being able to play properly on PC using my Hydra. "Assassin's Creed: Valhalla" would have to be tragically different from "Origins" and "Odyssey" in order to screw up the good thing Ubisoft has finally gotten going with that series. "Sakuna: Of Rice and Ruin" could be a sleeper hit if it manages to hit the right combination of notes in its hybridization. Lastly, "Sackboy: A Big Adventure" could be the welcome return of whimsically romping with an old friend… or it could be the titular character's epitaph.

Backlog Embiggened: +4!
Share: