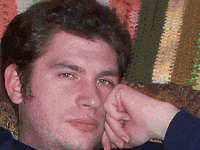 By Nelson Schneider - 08/23/20 at 04:04 PM CT
The MeltedJoystick Crew absolutely loooooves our cooperative gaming. We've played pretty much every coop game for 3-4 people that doesn't advertise itself as complete, irredeemable trash (and a few that do *coughSpelunkycough*), but we frequently run unto situations where a given coop game is actually more fun as a solo experience due to bizarre development choices that actually make the overall experience much more difficult with more people.

The old adage goes, "Many Hands Make Light Work," meaning that when a group of people all get together and cooperatively focus on the same objective, accomplishing said objective becomes much easier than when a single person tries to take it on by themselves. Unfortunately, there is an awkward obsession in the world of videogames to actually make things harder when there are more players involved.

Exhibit A: The 'Borderlands' series. In the genre-defining Looter Shooter, a solo player will face off against relatively sane enemies (at least in the first playthrough) who go down in a single headshot or a few body shots from a powerful weapon. However, upon adding each additional player, enemy health (and damage output) scales ridiculously upwards, as if the developer expect every player to focus simultaneously on each enemy in order to deal an appropriate amount of damage when compared to the new enemy health pool. This nonsensical making things harder for more players resulted in myself being the only one of us to beat the series' various "raid" bosses solo, since the extra difficulty the game produces due to the presence of extra players is not offset by the extra damage output of those extra players.

Exhibit B: The Hack 'n Slash. We've played numerous Hack 'n Slash "RPGs" over the years, and far too many of them rely on making enemies ridiculously unbalanced when a team of players is involved, despite the fact that the balance feels perfectly alright for a solo player. Case in point: "Titan Quest." We didn't really enjoy this game all that much due, in large part, to its broke-ass difficulty scaling for extra players and the fact that this scaling would go further out of whack if (read: when) someone got disconnected by the game's awful netcode, but the underlying systems kept generating enemies designed to be dealt with by the full team magically focus-firing at every single one of them.

Exhibit C: The 'Dungeon Defender's series. But, honestly, what hasn't Trendy/Chromatic Games managed to screw up with their signature IP?

Yet, in spite of the fact that this "unbalanced balancing" has been a trend over the course of the last decade or so, as cooperative play has moved more and more online, there have, in more recent years, been a number of convention-defying examples that we have really enjoyed due to the way they've handled the so-called "problem" of more hands making the game easier. Most recently, the MJ Crew has been playing the 'rural life simulator' "Stardew Valley," which offers players starting a new coop game the (rather idiotic) option to cut their profits to one quarter of what they would be in a single player game, but places the full-profit for everyone mode as the default. Before that, we enjoyed the fact that the cooperative Team Shooter "Strange Brigade" doesn't make enemies beefier when there are more players, but simply adds more enemies, while simultaneously making the single-player experience far better than other Team Shooters by virtue of not forcing a Lonesome Jones to rely on the "help" of three idiotic AIs. Moreover, no rundown of "multi-player scaling done right" would be complete without a mention of Flying Wild Hog's "Shadow Warrior 2," a Looter Shooter that allows teams to have direct granular control of exactly how multi-player games should scale, if they scale at all. Lastly, even in the modern era of Live Service MMO Looter Shooters, "Destiny 2" doesn't play games with scaling. If something is too difficult to do solo, recruit a team or don't do it. Either way, what all of these games have in common is that many hands actually DO make the work lighter, instead of unintuitively making it worse.

Imagine how stupid real life would be if you asked your three friends to come over and help you move furniture, only to find that your 50 lb. sofa suddenly ballooned to 200 lbs. as soon as a second person touched it. Imagine if SEAL Team 6 had to shoot Osama Bin Laden a dozen times not because it was fun and cathartic, but because it took that many headshots to stop him from shooting back. As big-budget "AAA" games try more and more to become "realistic" and "immersive" experiences, nothing feels quite as out-of-place as a poorly-designed multi-player scaling system that encourages solo play by causing additional hands to increase the burden.
Share: