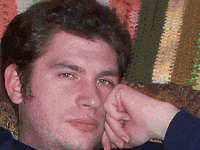 By Nelson Schneider - 07/25/20 at 08:41 PM CT
Lagging behind both Sony, PC Gamer Magazine, and Ubisoft with their E3 substitute presentation, Microsoft followed their less-than-impressive Xbox SeX reveal earlier this year with a new Games Showcase this past week. Clocking in at a reasonable runtime of "about an hour," the games showcase gave MS the opportunity to show off all the big projects the company's numerous development studios have been working on since the House of Gates acquired them over the course of the last few years. What has Microsoft's investment in first-party studios produced? Let's look at the Good, the Bad, and the Ugly.

Good
Microsoft bragged that a whopping NINE out of the enormous FIFTEEN studios the Microsoft Games Division now owns have new projects ready to go… unfortunately, most of those projects went into the other categories in this breakdown, and most of the stuff shown probably won't even see the light of day until late into 2021.

Regardless, I'm personally excited to see an expansion pack for "The Outer Worlds," dubbed "Peril on Gorgon," which will bring that game one step closer to "complete" so I can buy it on deep discount without kicking myself later.

Next, we got a first look at "Psychonauts 2," which is apparently a collaboration between Double-Fine's Tim Schaffer and the incorrigible Jack Black. Normally I'm not a fan of Mr. Black, but his particular flavor of surreal stupidity seems like a perfect fit for the bizarre world of 'Psychonauts' and Mr. Schaffer's own flavor of surreality.

Lastly, I'm not sure whether to be excited about "S.T.A.L.K.E.R. 2" or not. It's the numbered sequel to what is already a trilogy of Russian post-apocalyptic FPSes that were made before the 'Metro' series took the idea mainstream. I have all the old 'S.T.A.L.K.E.R.' games, but haven't quite gotten around to de-backlogging them yet. Hopefully this sequel turns into something worthwhile.

Bad
But, of course, this is Microsoft we're talking about: A company known for the weakness and predictable Dudebro pandering of its gaming IP. So, what have we got that looks like crap?

"State of Decay 3," another blah Zombie Survival game, only now with undead venison! "Forza Motorsport" is still just 'Forza,' with little in the way of things to really make a car nut flip their lid the way 'Gran Turismo' does.

There's "Warhammer 40K: Darktide," by FatShark, which is, quite literally, just the awful "Warhammer: End Times – Vermintide" reskinned with the Warhammer IP's sci-fi setting, so players will fight swarms of cheap, BS Genestealers instead of cheap, BS Skaven. No thanks! Continuing in the vein of crappy shooters, there's "CrossfireX," which is a cinematic banal military shooter campaign tacked – like a vestigial tail – onto a Free2Play PvP game. As if that weren't enough, Microsoft seems to have encouraged Obsidian – an RPG developer with a pedigree dating all the way back to Black Isle and the Infinity Engine games – to create a "Fortnite" knock-off in the form of "Grounded," which features kids shrunk to miniscule size and trapped in their own back yard, a la "Honey, I Shrunk the Kids."

Other than terrible-looking Shooters, MS's studios are also producing a glut of 'therapy games,' that is, narrative-based Interactive Fictions that seem to exist primarily to help their creators work through personal psychological issues rather than to provide entertainment to others. "Tell Me Why" looks like some sort of "Until Dawn"-style Zoomer douchebag mystery (and will be episodic to boot!), "As Dusk Falls" looks to explore the banality of postmodern existence, while "The Medium" seems to be a corny Survival Horror/Walking Simulator mashup with the extra-special sauce gimmick of rendering the 'real' world and the 'spooky haunted other' world at the same time.

*shrug* What can you do?

Ugly
There were a few things in the showcase that were just kind of… weird… partly cringe-worthy, partly facepalm-worthy, but generally disappointing and confusing. The Xbox's traditional big seller, 'Halo' is back with "Halo Infinite," which didn't really look particularly 'infinite' or even particularly interesting or impressive in any way. Sure, there are more cinematics than the de-facto *pew* *pew* series has been known for, but the gameplay looks like the same old boring, one-gun, shoot-it-until-you-run-out-of-bullets-then-grab-whatever's-nearby gameplay that has bogged down the series forever. At least Master Chief has a snazzy grappling hook now… I guess he's been hanging out with Samus Aran? In that same vein, "Hellblade 2" doesn't really look like anything impressive. Granted, I had no interest in the first one, so the fact that the studio behind it is making more is baffling.

Following up on the abject travesty of Obsidian working on "Grounded," MS assured us that one of the top three RPG developers of the current era is actually working on another "RPG," and I put those quotes there for a reason. While their game, "Avowed," is set in Chris Avellone's (one of RPGaming's greatest writers who is currently dealing with an attempt by SJWs to Cancel him and his career) world of Eora, the same as the developer's previous 'Pillars of Eternity' games, what little we saw of the game itself looks more like a janky first-person Action game, like the 'Elder Scrolls' series or *gag* "Kingdom Come: Deliverance." Let's just say that, as an Obsidian fan going way back, my faith in this project is very weak.

MS showed-off their special alliance with Sega, bringing the latest version of the Japanese developer's hoary and ancient MMO, "Phantasy Star Online 2" to Western Civilization with the "New Genesis" expansion. I just… WHY?! 'PSO' is an ancient IP that first saw the light of day on the Sega Dreamcast, before receiving an online-optional spinoff in "Phantasy Star Universe" for the PlayStation 2 (which was later ported to the Xbox 360, so maybe that's where the alliance started). It has NEVER been a good series. I gave it a fair shake back in the Dreamcast and PS2 eras, but is just offers nothing of value. Even worse, the most up-to-date version of "PSO2" is a macrotransaction-driven Free2Play dumpster fire that anyone with common sense should avoid like the plague.

Lastly, MS teased a new IP and a sequel in the most ambivalent way possible. "The Gunk" seems like some sort of decades-late attempt at capturing the fluid-physics driven gameplay of "Super Mario Sunshine"… on a console that has traditionally been uninhabitable for cartoony 3D Platformers. Then there was a purely cinematic trailer for a new 'Fable' game, simply dubbed "Fable" with no number or subtitle tacked-on, so you know they've really got a solid idea rolling there. Not only was the "Fable" trailer completely devoid of gameplay and context, it was actually devoid of ANYTHING relevant to informing potential customers about the game. It was just a vehicle for a joke about Chris-"THE Disgruntled Dwarf" -toper eating a fairy.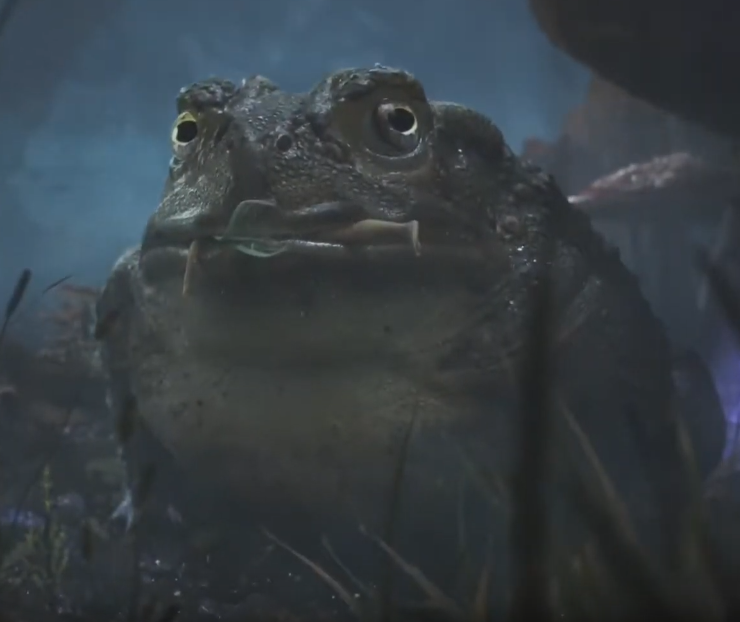 Perhaps the most cringe-worthy thing about MS's entire display, though, was the sheer amount of virtue signaling going on. Female, minority, and Women of Color characters everywhere! Think of the Dudebros, Microsoft! THINK OF THE DUDEBROS! Finally, how dare that toad violate that Strong Independent Female fairy with his gross Toxic Masculinity tongue?! Who does he think he is? Chris Avellone?!
Share: