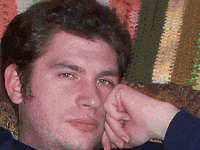 By Nelson Schneider - 07/05/20 at 04:09 PM CT
This past week, rumbles from within the bowels of the Games Industry began to murmur of a $10 price hike that at least some big "AAA" publishers will start applying to their console (and probably PC multi-platform) game releases. This increase will take the retail cost of a new game from the exorbitant $60 it has been since roughly 2006 to an egregious $70 for the "basic" game experience.

Those of us with some common sense know that games have, in fact, NOT been "priced at $60 forever, and thus due for an increase due to inflation," as the apologists like to argue. No, new "AAA" videogames have been roughly $100 new for quite some time, thanks to the fact that the $60 "basic" experience pretty much requires an extra payment of $40 for the season pass in order to have the "complete" experience. There's no word yet about whether publishers plan to hike their season pass prices too, but the smart bet is that they will.

"AAA" publishers, who make up the good old Triumvirate of Evil (Ubisoft, EA, and Activision-Blizzard), along with other, lesser evils, insist that the cost of game development warrants such a price increase, in that it has increased by 200-300% over the past two generations. On the other hand, game distribution platforms are in a grim-faced race to the bottom, with digital platforms cutting out retail costs and offering deep discounts in return, while companies like Microsoft simultaneously push inexpensive "all-you-can-eat"-style subscriptions, like Gamepass, where significantly less than $70 gets a cash-strapped gamer (who somehow has god-tier Internet speeds in their hovel/cardboard box) access to a huge library of titles, including every first-party new release. Likewise, the gaming audience has positively exploded over the course of those same two generations, allowing publishers to sell way more units than they used to.

The Games Industry has never been more profitable, nor has it ever had more money flowing through it than it does now. While part of that influx of cash is due to the plague of mobile gaming and its scummy monetization techniques, traditional gaming is still enormous, successful, and experiencing unprecedented growth. So why choose now to implement a price hike?

Other media industries, like movies and music, have remained obscenely profitable with mostly static pricing in their new digital models. Movie tickets continuously go up a buck or two at the theatre, but buying access to movies and TV shows on optical media or via digital distribution has never been cheaper. Indeed, even the likes of Disney have started running their titles on free over-the-air TV again for the first time in decades, thanks to the COVID-19 pandemic.

Perhaps the fact that the Games Industry seems to be trying to pull itself in two different directions at once isn't the Jekyll and Hyde phenomenon it appears to be. Perhaps this price hike is a cynical and manipulative way to drive-up the popularity of subscription services like Gamepass and PlayStation Now, since the $180 per year it costs to subscribe at $15/month would only buy two-and-a-half "basic" retail games.

More likely, though, this is just another desperate grab by the out-of-touch and over-privileged Executive Class, who demand ever more profits from the companies they squat upon like grasping harpies in order to fuel their annual multi-million-dollar raises, bonuses, and stock options. Perhaps, instead of raising videogame prices for everyone, the people who actually make up the companies and actually put work into the games should band together, unionize, and demand accountability from their bloated executives. Maybe EA's Bobby Kotick doesn't need another raise, but, in fact, a wage cut. Three big parts of capitalism, which all of these members of the Executive Class worship as though it was enshrined within the core tenants of the Right-Wing's beloved Fundamentalist Evangelical Christianity, are the concepts of efficiency, competition, and cutting costs. If the biggest cost in the games industry is, in fact, the obscenely top-heavy compensation paid to the least productive members of the company, it's very obvious to me where cuts can be made. How far would an extra $30 million go toward covering EA's allegedly-skyrocketing costs?
Share: