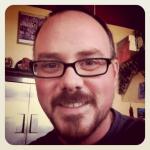 By Matt - 06/07/20 at 08:35 PM CT
The family Nintendo Switch is dead. It no longer will charge. The pins in the USB-C are bent, and the console is lifeless. The culprit, who caused this predicament, is most likely my four-year-old, or his older brother. The boys have taken to playing Pokémon and Animal Crossing, and they probably broke it putting the Switch back into its cradle. I know, I shouldn't let such young kids charge the thing, but the system was bought for the family, and since we have more time on our hands, I relaxed and let the little boys charge it instead of their older sister. The incapacitated Switch has made me one disgruntled dad, frustrated by Nintendo's somewhat-Luddite approach to modern online technologies and their draconian attempt to curtail modding and piracy.

Overall, since 2018, I had been pleased with the Switch. It was the evolution of my all-in-one-game-console dream, a system for entertainment while traveling — we do a fair bit of it — and a system for a TV. Although I haven't spent that much time playing games on it (Steam has become my distribution source of choice), it has been great for the kids. The first party content is imaginative and whimsical. So why the gripe now? With a dead console, I have come face-to-face with one glaring problem at the core of Nintendo's system. There is no way for me to access my children's game saves. The failure of Nintendo to give consumers who paid for the system access to such important data is frustrating, to put it mildly. And this annoyance is connected to two wider problems: Nintendo's Online Services and Nintendo's attempt to curb hackers.

Nintendo requires Switch owners to subscribe to their Online Services in order to backup or transfer any data. The family's broken Switch is out of luck. I didn't subscribe, which is $3.99 a month, so there is no way for me to access the data. Yes, I can find some repair shop to fix the USB-C port, and I am planning on it. Yet in the age of ubiquitous internet and cheap removable media, I am stuck. Paying for another subscription is not an option, either. I have felt the subscription fatigue that many have written about, dolling out monthly monies for Netflix, Amazon Prime, Apple Music, etc. Another $4 for only one component (Cloud Backup) valuable to me, seems outrageous, especially considering what is technically possible and what the competition does. It's like buying an entire season of your favorite TV show on Blu-ray, and watching it on a player that makes you always watch the show from episode 1, not allowing you to skip episodes unless you first subscribe to some arcane software feature.

One could argue that the appeal of game consoles is that you own the physical media. I understand, and that is why I have purchased all our games as cartridges instead of eShop titles. But, since the only way to access save data is through a subscription, it makes the ownership argument moot. There is no point in owning a game cartridge, and dare I say a Switch, if I must pay monthly to backup or transfer the progress data. Actually, do I even own the game if I have to rent server space to access these saves on another system if mine breaks? This is ridiculous. There are no technical barriers preventing a consumer friendly solution. The Switch has an SD card slot. Game saves could easily live there. Waiting for transfer to a new console. Instead, the consumer-hostile Nintendo has made their system worse because of their obsession with hackers and modders.

Nintendo's fight with pirates hurts average people, people who spend money on their games and consoles. Surely one of the reasons that Nintendo has made these decisions is that a system designed to load data from an external source is vulnerable. I bet it is. However, is it a wise business strategy to chase after the infinitely small percentage of home-brewers instead of building a system that is better for consumers? Instead Nintendo has shut down as many back-doors as they could, resulting in a worse system for the average dad whose kids broke their Switch. This tightening of the system is a type of DRM. Nintendo wants to manage their IP, which I get. However, DRM only hurts honest people. DRM never hurts the hackers. They just find other ways to circumvent the system.

So what should Nintendo do? Be more like Valve. Steam doesn't require a subscription to access its services. I don't need to pay for Steam's cloud-sync technology. They make money from selling games. Nintendo makes money from selling hardware and games. They don't need to be draconian. Moreover, I can access my games AND saves on any PC with Steam. It's seamless. No subscription required. I can even find the save file on the PC's hard drive, and transfer it anywhere I want. I own the file. Nintendo could go a long way by making Cloud Backup free, and by saving game data on a SD card. However, my only option is to find that repair shop. Let me know if you've heard of any good ones. It's a shame there weren't any easier options for me to take.
Share: