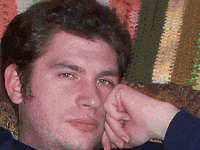 By Nelson Schneider - 05/24/20 at 04:58 PM CT
Welcome back to another look into the near future. What do you get when you combine the annual Summer Game Drought with a pandemic?

…
…

Well, I was expecting s super-small release schedule, but thanks to the 'other' pandemic of ports/remasters/reboots/compilations/rehashes, there are actually TONS of "new" games coming out just in time for the start of Summer… and a few regular-old new games, too.

There are only four pieces of shovelware coming in June, and they hit all of the major shovel-ready categories. We've got a super-casual bit of nothing in "Clubhouse Games: 51 Worldwide Classics," an officially licensed (and annually occurring) Racing game in "Assetto Corsa Competizione," and we've got an anime tie-in in "Fairy Tale." Last, and definitely least, is a licensed game that is also a remaster: "Spongebob Squarepants: Battle for Bikini Bottom – Rehydrated." Oh boy.

Unfortunately, it's time for us to all embrace the truth, that the port/remaster/reboot/etc. is the new shovelware, as it is absolutely an epidemic. And, once again, the Nintendo Switch is at the heart of it. I just can't understand the thought processes of someone who will buy games they already own – or could buy for much cheaper – elsewhere on Nintendo's handheld. It's the most heavily DRM'ed box of them all, even going so far as to burn-out its own hardware in order to prevent people from uninstalling firmware and system updates, it uses a proprietary format for its storage, and it has the weakest hardware overall.

"B-but portable!"

*facepalm*

Anyway, the Switch is being bombarded with ports, including: "Truck Driver," "The Wonderful 101," "Railway Empire," "Indivisible," "Journey to the Savage Planet," "Legend of Heroes: Trails of Cold Steel 3," "Azure Striker Gunvolt: Striker Pack," "Collar x Malice," "Burnout Paradise," "The Outer Worlds," "Oddworld: Stranger's Wrath," "Descenders," "Kingdom: Majestic," and "RPG Maker MV" (the last three of which are also being ported to other consoles this month). The PlayStation 4 is hanging in there with regard to ports, though Nintendo's stale offerings put it to shame, with "Ys: Memories of Celceta" and an shared-with-XBONE two-pack of ports: "Commandos 2/Praetorians HD Remaster Double Pack."

Somehow, even with all of that portage crammed into the release schedule, there are still four new multi-platform releases. That number is actually incredible for June, let's take a look at the quality and… ohhhh…

There's some sort of Adventure game about the great composer Mozart, "Mozart Requiem;" there's a super-low-budget (it looks like it was designed for mobile phones) mech-themed Strategy game, "Warborn;" there's a hunting Simulator… called "Hunting Simulator 2;" and lastly a FPS/RTS mech-themed mashup called "Disintegration"… that… actually looks kinda interesting? Wow! How'd that happen?

Both Sony and Nintendo have deigned to grace their feverish masses of unwashed fanboys with a new exclusive in June. For Sony, it's the SJW propaganda rag disguised as a zombie game sequel, "The Last of Us: Part 2" (I feel like there needs to be a subtitle in there… something like 'Real Women Have Penises'), and for Nintendo, it's a town-building RPG by 'Pokemon' developer, Game Freak, "Little Town Hero"… but which Nintendo itself showed so little faith that NIS, the peddler of barrel-bottom-scrapings labeled as RPGs, is publishing it on their behalf.

I might change my mind after reading more about them, but I'd be interesting in trying both "Disintegration" on Steam and "Little Town Hero" on Switch. Unfortunately, the former might end up a dud depending on how obsessively focused it is on PvP to the detriment of its campaign mode, while the latter would be a hard sell, thanks to mediocre early/Japanese reviews and the Nintendo Tax.

Backlog Embiggened: +2?
Share: