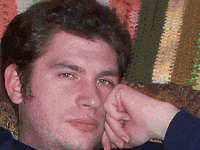 By Nelson Schneider - 08/11/19 at 04:28 PM CT
Back at the beginning of Summer 2019, erstwhile MeltedJoystick photo/video-grapher, Matt, despaired to me about digital gaming's lack of a unifying interface. With the fracturing of one-time monoliths like Steam and Netflix within the digital media market, it is becoming increasingly annoying and expensive for customers to retain access to all of the content they want and to maintain a convenient library of content they've already purchased.

During this discussion, Matt mentioned a service called MoviesAnywhere, which allows heavy purchasers of digital movies to corral all of their licenses together in one place, and lamented that there wasn't a similar service for digital videogames.

I had never heard of MoviesAnywhere, largely because I never buy digital movies. If I'm going to watch a movie, I'll either rent it on physical media, see it in the theatre, stream it, buy it on physical media and "format shift" it (read: rip it from the disc to a digital file) myself, or pirate it if it's not available for rent or stream on Netflix. Because I'm not terribly impressed by most movies, and because movies are a compact (read: disposable) form-factor for entertainment, and because I rarely watch the same movie multiple times, I have next to no vested interest in collecting and maintaining a movie library, let alone a digital one. However, I am extremely interested in the concept of universal licensing for all forms of media, where a customer buys a license once and has access to said media in perpetuity across any and all formats and distribution channels said media might inhabit.

The bad news is that universal licensing is NOT what MoviesAnywhere actually does. Instead, the free service simply acts as an umbrella over a user's disparate accounts on iTunes, Amazon Prime, Vudu, Xfinity, Google Play, Youtube, The Windows Store, and FandangoNow. MoviesAnywhere also offers the ability to link the digital codes that come in physical/digital Blu-Ray/DVD combo-packs to the same user account. If any of the linked client accounts goes away or revokes a license, MoviesAnywhere won't do a thing to help its customers maintain access to any lost movies.

The good news is that videogaming IS getting its very own version of MoviesAnywhere, brought to us by our Polish friends at CD Projekt. A few weeks ago, the GOG.com owner revealed that they were accepting beta testing applications for version 2.0 of their GOG Galaxy DRM-free gaming client, and that it would be an absolute game changer. I signed up for the beta program and just this week received my official invite. In the past, I have put great faith in GOG and their ability to overthrow the traditional way things have been done in videogame distribution, yet have never actually been impressed with their results. The same goes for GOG Galaxy 2.0.

I was very excited when GOG first introduced GOG Connect, a feature through which users could add games they own on Steam to their GOG libraries without having to double-dip and make a second purchase. Unfortunately, Connect turned out to be something of a lemon, with limited time windows to redeem licenses and a horrifically limited selection of eligible games. Following on CD Projekt's earlier "Reclaim Your Games" promotional campaign, where the company would allow users to redeem CD keys for old physical media as well as their own first-party 'Witcher' games, Connect fell flat. And, sadly, even the Reclaim Your Games movement has stagnated, with no new additions in two years and no ability to reclaim CD Projekt's own games released after "The Witcher 2."

GOG Galaxy 2.0 doesn't actually change much of anything. The new version of the client, aside from looking much nicer than the old version, simply gives users the ability to link their digital PC game store accounts to Galaxy, thus corralling everything together under the same umbrella, making the fractured PC gaming ecosystem slightly easier to keep track of. Users can add their GOG, Xbox, Epic Games, Origin, PlayStation Network (?!), Steam, and Uplay accounts (but not their Battle.net, Bethesda, or HumbleBundle accounts), and have Galaxy 2.0 lump all of their games together into a big pile, redundancies and all. Players can install and launch any game from any connected client account directly from the Galaxy interface, but this isn't the DRM-free promised land we've been hoping for. Instead, Galaxy 2.0 just launches the client for the desired game and requires the user to do the standard operations for installing or playing the game from the connected client. Those of us who have dreamed of having our Origin and Uplay libraries unshackled from their onerous clients will just have to keep on dreaming.

Besides the half-baked install and launch features, Galaxy 2.0 combines "very important" data mining, like play times, achievements, and friends from the disparate clients. However, the actually important features from certain clients, such as the controller mapping in Steam, still requires direct interaction with the original client interface.

In the end, I'm not really sure what CD Projekt is trying to do with GOG Galaxy 2.0. Sure, Matt can be happy that there's now a MoviesAnywhere for games, but like MoviesAnywhere, there's not really a compelling killer feature that would make gamers clamor to launch all of their games through Galaxy instead of their native clients. Of course, it's still in the beta phase, and CD Projekt has always maintained a pro-gamer, pro-consumer attitude, so it's possible that Connect and Reclaim will get a version 2.0 second lease on life as well. But without the DRM-free gimmick, I'll just end up using Galaxy 2.0 – like its predecessor – to launch my (mostly ancient) GOG games and nothing else.
Share: