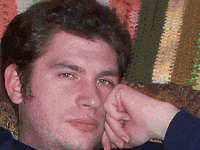 By Nelson Schneider - 08/04/19 at 03:16 PM CT
Ten months ago, I discussed a report on the local news which revealed that MeltedJoystick's regional Friendly Local Game Store, Gamers, had gone bankrupt and had its assets liquidated in order to pay its debts, with no forewarning for customers or employees. Anyone with unspent store credit or wages waiting to be paid ended up sucking the short end of the tailpipe.

Perhaps both the local news and I were a bit premature in eulogizing Eastern Nebraska's and Western Iowa's primary alternative to GameStop, as this week, one location in Omaha and one location in Lincoln have re-opened, under new management. According to the Gamers website's About section, the new owner, David Mitchell, was able to obtain all of the late business's trademarks and reopen a couple of locations.

While this is good news for locals who enjoy the buying and selling of physical games media and hardware, I fear that the new owner may not truly understand why the business he just bought failed in the first place. As you can see simply by going there, the Gamers website is still an absolute dumpster fire. It's tacky and overwrought, while simultaneously useless.

In this modern era of e-commerce, relying solely on a bricks-and-mortar location for a niche product like used videogames is financial disaster waiting to happen. Relying solely on a tiny local customer base does not pay the increasingly outrageous bills involved in maintaining two physical storefronts.

The solution to these woes is simple, and I've said it before, but to reiterate: Gamers needs an e-commerce storefront on their website. First and foremost, if Gamers is to thrive in the modern economy, it needs to have a live, searchable database of its inventory online, with prices and location availability. Potential customers should be able to order any game held at either Gamers location without having to physically drive to the store first, with an option to do in-store pickup and in-store trades. It seems so simple and obvious, but the only "local" used game store in the region that actually has a useful website is GameStop (i.e., NOT friendly and NOT local). Gamers has never had a useful website, and its main frienemy in the used games and hardware economy, The Game Room, doesn't even have a real website, but instead relies on a Facebook page.

Even with the best possible setup for joint e-commerce and bricks-and-mortar Friendly Local-ness, success is not guaranteed. Even GameStop, the biggest and most well-known business dedicated to the buying and selling of used gaming paraphernalia, has been tanking financially lately, with a report from Business Insider predicting the company will be out of business 'soon.' Tellingly, when I saw the fliers in town and noticed that the lights were on in the Lincoln Gamers as I drove by, I didn't have any compulsion to pull-in and have a browse. The continuing evolution of digital distribution has created an ecosystem that I'm well and truly invested in, and the idea of possibly finding a Switch game for $54.99 instead of $59.99 just isn't an exciting business model anymore from my perspective as a customer. I can't help but wonder when I'll be writing about Gamers going out of business… again.
Share: