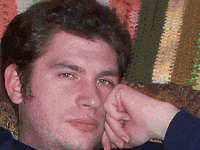 By Nelson Schneider - 05/12/19 at 02:58 PM CT
At the end of every month, I write up a little feature called "Backlog: The Embiggening," in which I typically eviscerate the coming month's game release docket for being awful, while occasionally adding one or two (or rarely three) new games to that looming monster known only as my Backlog. Like assholes and opinions, everyone has a Backlog. Even people who don't play videogames have Backlogs, as any form of planned, yet unfinished, activity is Backloggable. Throughout history, Backlogs have tormented all manner of people, and even the 1970's folk song, "Cat's in the Cradle" by Harry Chapin is ultimately about the sadness caused by putting 'playing with your kid' on the Backlog and never finding time to get it taken off.

However, for modern gamers in particular, the Backlog has become an omnipresent plague. Folks who gamed in the 1st through 6th Generations would easily be able to find the time to experience everything of quality and personal interest that the hobby had to offer within the lifespan of each discrete generation. However, as with so many horrible things wrought upon us by it, the 7th Generation saw a dramatic uptick in the number of game releases, and with the 8th Generation following suit, it is very difficult to find the time to experience as broad a cross-section of gaming compared to the simpler times two decades ago.

My own personal Backlog of games – that is, games that I own, but have not played nor finished – started growing out of control when I joined Steam in 2012, and has only continued to balloon thanks to the constant stream of freebies given away by the likes of Humble Bundle and the Epic Games Store. As I was organizing my Backlog list on MeltedJoystick, it suddenly occurred to me that not all Backlogged games are created equal. For example, I received "Rocket League," a vehicular Soccer game, for free, yet have never had even the slightest iota of interest in playing it. Conversely, when Steam first started allowing RPG Maker Engine games on the store, I was, perhaps, overly enthusiastic about them, placing too much faith in the skills of my fellow RPG fans to create games that can stand-up to the true classics produced in the 1990s. After playing a handful of these 16-bit homages and being impressed by barely any, my interest in playing through the remainder of my RPG Maker purchases dropped significantly. Back in the halcyon days of physical media, I would have been able to take a financial hit by selling these unwanted games at my Friendly Local Game Store, but with the digital ecosystem struggling to adopt economic principles equal to the physical realm, I am stuck with them.

Thus, I wondered, is it really fair or sane to lump games that I never wanted (like "Rocket League") and games that I've lost interest in (all those RPG Maker titles) into the same pile as the games I'm actually very excited to play, but for which I simply haven't yet found the time? The answer I came up with is, "No."

Therefore, like a geo-scientist studying the layers of stone and earth laid upon the landscape over epochs of geological time, I decided to sift my Backlog into different layers, each with unique properties and different levels of priority. I ultimately came up with three different layers of Backlog, with a fourth category that isn't really a 'layer,' so much as a holding pond for multi-player titles that I am either forbidden to play alone, or simply don't want to play alone.

The three layers of Backlog are thus:

Backlog (Proper):
The Backlog in its true form is comparable to the layer of topsoil in which we grow our crops and in which wild plants put down their roots. This soil is good quality, nutrient rich, and valuable… and it is the first thing to be swept away when erosion ("AAA" consolidation, bankruptcy, and Summer Game Droughts) hits. The Backlog Proper is where one stores games that they very much want to play, but simply haven't had the time, since, as any sane gamer knows, playing more than one or two games at the same time is a recipe for disaster.

Backlog Backburner:
The Backburner is the layer of Backlog directly beneath the Backlog Proper. Should a gamer completely consume the top stratum of their Backlog (and erosion has prevented any new material from accumulating), they must then dive into their Backburner. The Backburner is, thus, equivalent to the layer of clay or hardpan soil that exists beneath the topsoil layer. The quality of this soil is quite bad, and few things besides weeds will grow in it, but desperate times call for desperate measures. The Backburner is for games the player may have lost interest in, or purchased without doing proper research beforehand, or received as non-revolting freebies. Because of its central location in the overall Backlog strata, individual titles can flow quite freely between the Backburner and the other layers of Backlog, but ultimately, a player should never feel obligated to play Backburner titles unless they are desperately bored.

The Dump Truck:
Thank comedian and actor, Anthony Anderson, for the name of this final, bottom layer of Backlog. When Anderson was a celebrity contestant on "The $100,000 Pyramid" last year, he was the guesser, while the regular contestant was the clue giver. The phrase in question was "Dump Truck," and the clue giver's hint was, "What you call it when you take a big poop." Anderson excitedly shouted, "THE SHIT TRUCK!" Which caused me to collapse in paroxysms of laughter. In memorial of this shining moment in gameshow history, we get the final layer of Backlog, which is where all of the 'big poop' goes. In our geology analogy, the Dump Truck layer of Backlog is like bedrock. Nothing grows in it. It's just there, rock solid and impenetrable. The Dump Truck is where one 'dumps' titles they never intend to play, but are stuck with because they're digital. While it would be reasonable to argue that the Dump Truck should not exist and that unwanted, unvalued games should simply be ignored and not placed on a list, I think keeping track of one's entire game library is important, warts and all. Ultimately, the Dump Truck is a prison, a final destination for bad things. It should be fairly difficult for games to move from another Backlog layer into the Dump Truck (they should typically go straight into the Dumper), but nearly impossible for games to come out of it. Every PC gamer with a GOG account has at least some Dump Truck fodder, as I can't imagine anyone being excited about playing ancient Adventure games like "Teen Agent" or the newly added "Jill of the Jungle" trilogy, which GOG forces upon all of its members as freebies.

And there we have it. Like healthy land, a healthy Backlog exists with three basic levels of 'soil.' The top layer, where everything is good, the middle layer where everything is just kind of 'there,' and the impenetrable bottom layer. I highly encourage everyone with an overwhelming Backlog to adopt this philosophy, as dividing one overwhelming list into three smaller, more manageable ones, can be a great way to shake off the apathy that comes with choice paralysis.
Share: