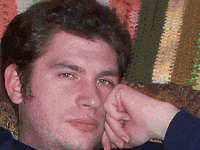 By Nelson Schneider - 02/17/19 at 02:46 PM CT
Remember way back in 2018 (3 months ago) when Square-Enix earned special praise in the MeltedJoystick Year in Review retrospective? It is with great sadness that we must recant that praise and return Square-Enix to the garbage heap with the rest of the "AAA" mega-corporate publishers.

When Square-Enix released "Dragon Quest 11" in the West in September 2018, it came with much fanfare and reassurance from series creator, Yuji Horii, that it would be a 'complete' on-and-done purchase. Those reassurances were the sole reason I was willing to break my rule about buying "AAA" games at launch for anywhere close to full price.

By December 2018, rumors were already rumbling that the year-late Switch version of "Dragon Quest 11" would include 'improvements,' but these rumors were widely interpreted by the gaming media as meaning that the Japanese version of "Dragon Quest 11" would have the additional features the PC/PS4 Western versions contained (like voice-acting and the various Draconian Quest challenge settings). Unfortunately, this assumption made an 'ass' out of 'u' and 'me' when this past week it was revealed that the Switch version will include far more new content on both sides of the ocean.

"Dragon Quest 11 S: Definitive Edition," as it is being called, will include across-the-board improvements that will likely take the near-perfect game and give it just the boost it needs to attain a coveted 5/5 perfect rating, such as additional story scenarios for each character, a fully orchestral soundtrack, and a fast-forward mode to make the already-brisk random battles fly-by in the blink of an eye (oh, and there's a nostalgia-bait 16-bit visuals mode, too).

This type of 'enhanced port' is nothing new to Square-Enix, as numerous 'Final Fantasy' titles, including the first, second, fourth, fifth, and sixth entries in that venerable series all released as complete games on their original platforms, then received some small bonus additions when they were eventually ported to other platforms somewhere down the line. However, there are two major differences between Square-Enix's older enhanced port shenanigans and the situation with "Dragon Quest 11":

First, the 'Final Fantasy' titles that received enhanced ports initially released in the 1990s, while the enhanced port versions released a decade later in the 2000s. This is a far cry from releasing an enhanced port of a game that was originally released 6 months ago (two years ago in Japan)!

Second, when the new content for the enhanced ports of old Square-Enix games was released, games were still predominantly sold on physical media in a world where consoles and handhelds didn't have persistent Internet connections with which to annoy users with firmware updates and game patches. Other companies, such as Larian Studios, have released short-term enhanced ports of their games in recent years, but in the case of the 'Divinity: Original Sin' titles by that team, people who purchased the original version on the original platform have received complementary upgrades to the new, improved version.

Square-Enix is currently 'undecided' as to whether or not they will do the right thing and back-port these definitive edition upgrades to the PC and PS4 versions of "Dragon Quest 11." Some journalists speculate that it might, in fact, be impossible for them to do so, since Nintendo, not Square-Enix, is listed as the Switch version's publisher, but that seems like shaky logic. Square-Enix developed this content, they have the right to distribute it wherever they want. It's not like the Switch version has Link and Mario as guest characters, or anything else that would represent a trademark issue.

Regardless of whether or not Square-Enix proves themselves to be just another trashy, greedy, "AAA" publisher, trying to bait customers and fans into double-dipping and buying multiple copies of a game within a short window of time, I'm afraid that ship has sailed for me. I will not be purchasing the Switch version of "Dragon Quest 11," nor will I play it any time soon. Anyone with a 100-game backlog should understand that replaying 100+ hour-long games just to experience some minor additional content is a prime example of poor time management. I have never even played those enhanced 'Final Fantasy' ports mentioned above, simply because the promise of some small additions doesn't outweigh the fact that these are all, in fact, the same games they've always been, and I've experienced them before (multiple times, in some cases). Maybe a decade down the line I'll fire-up the Yuzu Switch emulator and play a privateered ROM of the Switch version, or maybe I'll fire-up the Steam version I deigned to pre-order and replay it with the back-ported upgrades (should that come to pass).

This debacle is representative of the kind of bad corporate behavior I've come to expect from "AAA" developers, but I let my guard down for Square-Enix when they seemed contrite. Now that they've shown their true colors, they have utterly burned the last bridge to my loyalty that may have remained. I find it utterly baffling that so many 'Dragon Quest' fans seem to be actually excited about the prospect of having to pay for the same game TWICE in order to experience content that should have been included in the original release from the outset. Instead, we need to be unified, as a fanbase, in resistance to such outrageous displays of hubris amongst game publishers, and let them know that this kind of blatant pants-on-fire lying won't be tolerated, much less rewarded.
Share: