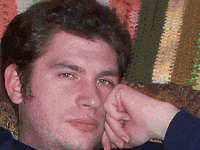 By Nelson Schneider - 01/19/19 at 04:21 PM CT
We aren't even a month into 2019, and an Epic Fail that is destined to make the Year in Review list is already on the books. According to information dug-up and translated by Siliconera, Japan managed to sneak in end-of-the-year legislation that bans any and all forms of hardware or software modifications for videogame consoles. As an amendment to Japan's Unfair Competition Prevention Act, anyone participating in soft-modding, hard-modding, or grey market keytailing will be subject to a $50,000 fine and 5 years in prison.

Modding game consoles and console games is a tradition that dates back as far as the 3rd Generation, when Galoob's Game Genie allowed gamers to make 'magical' changes to their horrible, barely-playable NES games, such as unlimited lives or invincibility. The phenomenon continued to evolve with the Game Shark and Pro-Action Replay devices taking over in the era of optical media. But in the age of online games, digital distribution, and draconian DRM, modding on consoles has become increasingly difficult, and with existing legislation like America's Digital Millennium Copyright Act, not commercially viable. Thus, in the environment of grasping corporations demanding more regulations be but on consumers while simultaneously removed from themselves, console modding has transitioned almost entirely to an enthusiast-driven market, with what little manufacturing and distribution still occurs taking place in the untouchable briar patch of China.

Do we even own our consoles anymore? What with Nintendo's stance that player's shouldn't even be able to make a backup copy of their save data without paying for a worthless Cloud service, it would seem that we don't. I can't help but suspect that Nintendo is a large part of the impetus behind the passing of this anti-consumer amendment, as the company's behavior with the Switch clearly demonstrates that their corporate heads live every day in deathly fear of a repeat of the Twilight Hack, which opened up the original Wii to the glory of homebrew and unfettered emulation. Indeed, it seems that Nintendo's firmware update process for their latest hardware intentionally burns-out fuses on the circuit board in order to prevent users from downgrading to an older firmware version, or side-grading around Nintendo's official update process to get the useful new features without the DRM and security BS.

Regardless of what these corrupt Japanese companies do to obfuscate their hardware and software or entangle the issue in legal red tape, it's too late. The genie's out of the bottle, and isn't going back in. Laws like this are inherently unjust, as they don't enforce an ethical or moral issue, but enforce greed and monopolistic behavior.
Share: