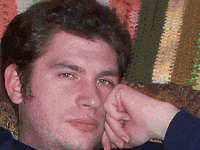 By Nelson Schneider - 10/21/18 at 03:13 PM CT
For years, I've been covering the non-appearance of the STEM, a wireless, v2.0 successor to the incredible Razer Hydra PC motion controller. Sixense, the company that owns the technology patents used in both the Hydra and the STEM, successfully ran a Kickstarter campaign in October, 2013, where they raised just over $600,000 to fund development of the new hardware. Preorders for non-backers opened in October 2014, which is when I submitted my $300 for a 2-tracker STEM system.

This past week, though, Sixense's web of promises and delays came crashing down, when company President, CEO, and overall terrible person, Amir Rubin, sent a mass email to all STEM Kickstarter backers and pre-order-ers stating that all STEM pre-orders were canceled and would be refunded via PayPal. I reached out to my contact at Sixense, Steve Hansted, Director of Business Development, for an explanation, and he directed me to this article on VentureBeat.

Apparently, Sixense's leadership made the unilateral decision to sell-out to Penumbra, Inc., a medical technology company, for $20 million. This purchase granted Penumbra 90% ownership of Sixense, and since Penumbra's primary interest in Sixense's hardware is for creating medical training simulations, the STEM will henceforth be used solely to give up-and-coming surgeons some virtual 'hands-on' experience, rather than allowing PC gamers to accurately frag enemies without ever having to touch an icky typewriter.

I really don't understand why this technology can't be used for both purposes. Sixense claims that the need for their VR controller has all but evaporated during their years of foot-dragging, what with the release of both the HTC wand controllers included with the Vive headset and the Oculus Touch controllers that can be bundled with the Rift headset. What Sixense doesn't seems to understand – and indeed nobody but I seems to understand – is that Sixense's technologies go far beyond the technologies used by those competing devices. Both the Vive wands and Touch controllers use visual tracking via cameras – heck, even Microsoft's Hololens wands use this same technology, just with the tracking camera inside the headset instead of mounted on a post somewhere in the room. The STEM, on the other hand, uses magnetic field tracking, which eliminates line-of-sight requirements and makes for an overall more accurate experience with zero drift. Perhaps most importantly, though, the STEM is the only VR motion controller that doesn't require a VR headset and offers full and robust button remapping via the MotionCreator driver and application. Heck, none of the other motion controllers on the market even have buttons! The now-discontinued Hydra most certainly does fill a very specific and unique niche, and without the STEM to replace it, that niche is being left completely empty.
Share: