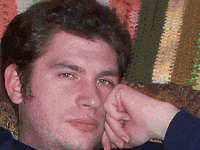 By Nelson Schneider - 09/23/18 at 02:52 PM CT
This past week, Telltale Games, the Indie start-up Adventure game developer that worked closely with popular IP holders, revealed that they had fired 90% of their staff and cancelled all of their remaining game development projects except for "Minecraft: Story Mode." Once that last project is finished, it is almost guaranteed that Telltale Games will be done for good.

Perhaps the company, which was founded in 2004 and which I constantly confused with the completely unrelated British game developer Traveller's Tales, will find its fate the same as so many other failed small-time game developers within the colon of a huge "AAA" conglomerate like Electronic Arts – Microsoft seems to be in the mood to buy failures lately, so maybe they'll try to acquire Telltale's remains.

Regardless of what happens to the last dregs of Telltale once "Minecraft: Story Mode" is out the door, it's bad news for any gamer who loved narrative-driven games, and worse news for anyone who bought-into Telltale's products heavily. With contracts running out right and left on licensed games based on other, non-game IP, we've already seen first-hand what can happen: Games disappear from digital storefronts. Since Telltale's entire business model was based around releasing digital games episodically, their portion of their portfolio of work that didn't receive an ipso post facto physical release (read: everything without 'Walking Dead' in the title) will soon go *poof*.

It's actually rather shocking that Telltale found themselves in such dire financial straits that it was necessary to close their doors. If Sony has proven anything, it's that there is there is a rabid, fanatical audience just waiting to lap up any narrative-driven game, no matter how banal the plot may be: "The Last of Us," "Heavy Rain," "Detroit: Become Human," the list goes on.

Of course, Sony is a movie studio, with the Cinematic chops to force its second-and-third-parties to conform in creating movie-like experiences, whereas Telltale's offerings were decidedly lower-budget affairs more in-line with graphic novels or comic books. It seems, then, that it was graphics whoring that killed Telltale more than anything aside from, perhaps, a few too many irons in the fire at once.

If I'm being honest, I won't really miss Telltale Games once they're gone. I enjoyed "Tales from the Borderlands," and now that my hopes of Telltale writing the script for the upcoming "Borderlands 3" have been dashed, I'm completely disinvested. The other IPs Telltale licensed for their interactive stories weren't things that interested me. Sure, I liked the 'Back to the Future' movies well enough, like any child of the '80s, but I can't say I ever had a feverish desire to revisit that world. Chris loves "The Walking Dead" more than is healthy, but I can't stand the hackneyed, inconsistent, and outright stupid lore that goes along with the entire zombie genre. "Game of Thrones" is a good enough show on HBO, but I can't say I have any desire to read the (perpetually unfinished) "Song of Ice and Fire" book series or play through Telltale's non-canon side-story. And Microsoft partnering with Telltale to make "Minecraft: Story Mode" a separate game in a different genre rather than getting their poop together and putting an actual story mode IN "Minecraft" is as stupid as it is ridiculous. But that's just me, and I've been incredibly jaded about licensed games since the NES era.

Or maybe it's NOT just me, for if Telltale had a massive rabid audience for their narrative-driven games (like Sony), they'd have money flowing out of their ears and wouldn't be on the verge of disappearing into the void forever. It really is a shame that a mid-tier developer couldn't make the narrative-focused game work from a financial standpoint, as that just means only things that are big enough and Cinematic enough will receive a narrative-focused treatment, and even then will come with some bland, generic gameplay tacked-on.
Share: