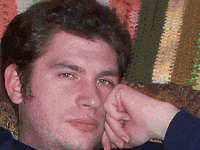 By Nelson Schneider - 08/04/18 at 04:36 PM CT
Recently, I re-reviewed Trendy Entertainment's "Dungeon Defenders II" Live Service due to a large overhaul update that redid some of the game's fundamental systems and caused the whole thing to take a turn for the better. One of the key features Trendy added to their random-loot-centric hybrid of the Tower Defense and Hack 'n Slash RPG genres was the concept of 'Item Permanency,' by which players are no longer forced to throw away their favorite pieces of serendipitously-discovered equipment when they find a new piece with slightly bigger numbers, but can instead craft and refine their extant favorite item(s) into newer and better forms, sometimes by combining pieces of new items with it, sometimes just bumping up its base power level to be on par with the new stuff that randomly drops during matches.

The concept of Item Permanency isn't new, however. It's just that Trendy took a bold step in assigning it a name and applying it to a genre which typically relies on its randomized loot treadmill to engage/addict players with hundreds or thousands of hours of fruitless grinding in search of that one big payoff. Really, I've always found random loot games to be somewhat deplorable – despite the fact that Chris loves them – as even with the original "Diablo," which I played on the PlayStation 1, I found that having such a heavily luck-based component in the game ruined it for me, since I have incredibly hideous luck and a low tolerance for repetition unless there's a guaranteed payoff and a visible end goal for me to work towards.

Other recent games the MJ Crew has played that feature Item Permanency in a less lampshaded form are "Mercenary Kings," a side-scrolling run-and-gun SHMUP/Platformer, and "Shadow Warrior 2," a loot-and-shoot FPS that does everything right – gameplay wise – that the 'Borderlands' series – by cleaving too closely to "Diablo's" original loot template – does wrong. In both of these games, I found myself more than willing to put in the effort to get the best loot and gear-up my character because getting the best loot was typically a matter of acquiring a base item or a blueprint (from static locations in both games), then working to upgrade it by acquiring randomly-dropped materials or randomly-generated item mods. The result was that I always got to keep my good base item, then simply improve it in various ways, without being forced back to square one. Conversely, typical random-loot-driven games force the player to throw away extremely good items because they out-level said item and need to luck into finding an identical-but-higher-level copy, or because newer items introduce newer features that are reserved for later in the game, thus deprecating older gear through Power Creep.

While playing the Protean Shift expansion in "Dungeon Defenders II," I decided that I wanted to gear-up my Series EV2 gynoid character to be my main active DPS-dealing hero. In order to optimize EV2's damage output while balancing her stats for hit points, I decided that I wanted her weapon to have Hero Damage and Ability Power on it, since those two stats influence how much damage her basic attacks and special attacks deal, respectively. I also decided that I was tired of using crappy, sub-par weapon canisters for the character, and would only use canisters with the Meg'Manus Projector trigger type, which, in a nod to the classic 8-bit 'Mega Man' franchise, fires a high speed burst of 3 triple-projectiles. Compared to all of the other canister types in "Dungeon Defenders II," the Meg'Manus Projector is OP, and I love it.

Unfortunately, in every match I played at the top tier of gameplay (Chaos 7, at the time), every Meg'Manus Projector canister I found had Hero Damage and Hero Health instead of Ability Power. I did not want to sacrifice damage output in order to have a ton of health, so I ended up throwing away all of those canisters, waiting for RNGesus to do me a solid. I decided to take a break from grinding gear to play through the modified second-half of the Campaign Mode, which promised rewards of microtransaction currency for completing each chapter. I completely outclassed these pathetic maps for new players, and thus could cruise through them with no effort… however, during one of these pathetically low-leveled, low-tier maps, RNGesus decided to play a dirty trick on me and gave me a Meg'Manus Projector with Hero Damage and Ability Power.

Normally I would have cussed and shaken my head at the stupidity of random loot. Yet with the new Item Permanency system in "Dungeon Defenders II," I instead got to work. I played a handful of piss-easy maps in all of the lower tiers of difficulty to farm upgrade materials and gold. I took that Campaign Tier Meg'Manus Projector to Chaos 1, then 2, then 3, then 4, then 5, then 6, and finally capped it out as a top-tier item in Chaos 7. And I'm still using it a month later. Sure, it took me two days' worth of gaming sessions to grind-up those materials, and I didn't really acquire any other good loot in the process, but I got the exact weapon I wanted for my character. To top it off, using the new M.O.D.S. passive perk system, I was able to apply 3 incredibly useful special abilities to this weapon – which originally dropped on completely useless weapons – making it about as close to perfect as possible. Relying on RNGesus to combine the base stats I wanted, the passive perks I wanted, and the level I needed, I would have been forced to grind random maps until the Heat Death of the Universe, and still likely wouldn't have gotten what I want, as is evidenced by the fact that I still haven't come across a Chaos 7 Meg'Manus Projector with Hero Damage and Ability Power!

Item Permanency even gained temporary fame in the tabletop RPG scene with the detailed rules for magic item creation employed by the First Edition of the Pathfinder RPG by Paizo Games. The rules explicitly stated how much it cost to add additional powers to existing magic items, and using other existing magic items as materials to cover most of that cost essentially allowed Pathfinder players to break new magic items they found in order to add some possibly-useful magical capabilities to their extant items. It was a fantastic way to handle the limited number of Magic Item Slots employed by that ruleset, while still maintaining a few power caps to keep things from getting too crazy. When my tabletop RPG group switched from Pathfinder to D&D 5th Edition a couple years ago, Item Permanency and the ability to combine crappy magic items together in order to make good ones was sorely missed almost immediately.

Item Permanency, upgrades, and combining the new with the old are ultimately far better ways to handle random loot than the old grinding slot machine model first introduced by Blizzard and subsequently adopted by so many others. Gearbox tried to introduce a way for players to gain value out of useless loot drops in "Borderlands: The Pre-Sequel," yet ultimately failed to impress, since their solution was just throwing a few random items into a Grinder and getting a single random item in return. It didn't give the player much of a sense of control in the whole process, nor did it offer any guaranteed returns. A far better system would be to allow 'Borderlands' players to destroy a piece of random loot in order to salvage a component from it – be it a barrel, trigger, scope, or some other gun part – then assemble those salvaged parts into a weapon that conforms to their specific desires. There are mods that already allow this for all three 'Borderlands' games, but it would be nice if Gearbox would make it official in the upcoming release of "Borderlands 3." But I doubt they will.
Share: