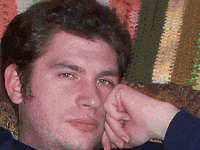 By Nelson Schneider - 06/24/18 at 03:31 PM CT
Just a short time ago, I proposed the idea that Steam's uncurated storefront as of the 8th Generation was a Darwinian approach to game sales, while the curated stores on PlayStation Network, Nintendo Network, and Xbox Live (notwithstanding Microsoft's temporary experiment with Xbox Indies) were more mythological, where an all-powerful overseer separates the 'good' from the 'bad.' It seems that the age of faith may be coming to an end sooner rather than later when it comes to digital videogame storefronts, as just a single season later, these console storefronts don't feel nearly as curated as they did last year.

Between March 1, 2018 and May 31, 2018 – one 'season,' the way we here at MeltedJoystick calculate things – Steam added countless crap titles to its ever-growing pile. However, it wasn't alone. The Nintendo Network eShop gained nearly 300 titles, while PSN's PS Store raked-in roughly 200, and Xbox Live acquired around 150 new titles. And that's in THREE MONTHS. That highly-curated Nintendo eShop the "Blossom Tales" developer said saved their business allowed an average of 100 titles per month to be added to the store.

These numbers in the digital console space are quite ridiculous, as they match, exceed, or completely overwhelm the entire lifetime libraries of consoles from the 1st Gen through the 6th Gen. And yet we still can stand around and complain that any given console 'HAZ NO GAEMZ' simply because the vast majority of these titles being added are shovel-ready garbage that nobody actually cares about.

To focus the microscope on Nintendo again, roughly 95% of the 'new' games added this Spring season were ports. And most of these weren't ports of great games that people are desperate to be able to play 'on the go' with their hybrid device. No, the majority of games ported to the Nintendo eShop are straight from the Dark Side of Indie development. MeltedJoystick is a small site when it comes to user-generated ratings and reviews, so it's expected that these games won't even have a ranking here, if you bother to look them up at all… but when these games have zero user ratings and completely empty message boards on the biggest gaming community sites on the Web, it's pretty obvious that they're irrelevant. Yet Nintendo – the former dictator whose brandishment of the Official Seal of Quality pissed-off the likes of EA back in the 3rd Generation – is allowing this flood of no-value garbage to hit their so-called 'well-curated' eShop.

At what cost? I know enough about web design and development to understand that every digital good in a digital shop isn't a zero-cost entity. There are indeed costs associated with hosting the store page and its audio/video advertisements, as well as costs to host the download package that goes to people who actually buy the product, not to mention the various DRM schemes (like Denuvo Anti-Tamper) that actually cost the publisher a significant amount per year – yup, DRM is Software as a Service too! Certainly, these costs associated with digital sales are significantly smaller than the costs associated with a comparable retail ecosystem, but they're still there, and if enough of these bad products make their way into a store, it seems to me that the outcome would be much like a neglected pet overloaded with parasites. An individual flea or tick won't suck enough blood to kill a small-to-medium-sized mammal, but if you have a situation where hundreds or thousands of fleas/ticks inhabit an animal unchecked, it quickly sickens and dies.

The non-zero monetary costs associated with digital storefronts aren't even the only costs. There's customer perception to keep in mind. While the casual, uneducated shopper might like the App Store or Google Play, anyone who is even slightly tech literate can't stand them. When Valve adopted the uncurated app model for the Steam Store, they received large amounts of negative press and backlash – which is STILL ongoing! Regardless, customer perception of a brand is very important. PeopleOfWalMart.com exists because of the retail giant's negative reputation as a place where… undesirable folks shop due to the low prices and having all of the products required for a subsistence lifestyle in one place. We're already seeing a push in the zeitgeist to portray Steam as an undesirable shopping location – hell, the promotion of the Nintendo Network as a 'better' alternative is a prime example.

Perhaps the "Blossom Tales" developer should have kept his mouth shut about how much greener the grass was in Nintendo's walled garden, since all of the other bleating goats heard this statement and decided to wander over there too. Now, instead of clean, unsullied pastures of quality, curated titles, even the walled gardens are turning into brown, overpopulated scablands covered in goat poop.
Share: