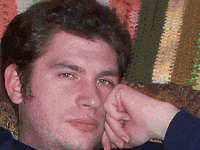 By Nelson Schneider - 05/12/18 at 06:02 PM CT
The handwringing over the popularity of the Sandbox genre (or style, if you prefer) has reached something of a head. Perhaps it was caused by the fact that Nintendo has finally gotten on board with the idea of non-linear, open-world game design; or perhaps it's because Ubisoft has continued to produce the same basic Sandbox over and over again, and just released another iteration of it in "FarCry 5." Non-linear, open-world gameplay is, regardless of oversaturation, still incredibly popular, and there's a very simple reason for it that has been with gaming as far back as the transition from the NES to the SNES (and caused no small share of handwringing then too).

This concept first started to crystallize for me during a discussion with MeltedJoystick's CTO, Nick. I was making fun of him for wasting his time speedrunning the original "Super Mario Bros." and wondered why he was doing that instead of playing one of the many, many untouched games in his backlog. I also suggested that he could at least dick around with a much better 'Mario' game. Nick assumed I meant "Super Mario Bros. 3," which he considers the best in the series, while I was actually thinking of "Super Mario World." To be fair to Nick, he never played "Super Mario World" much – if at all – back in the day because he was too busy being 'cool' and doing Track, Cross Country, and other non-gaming activities, which left him more-or-less out of the transition of power between the 3rd Generation's NES and the 4th Generation's SNES, so I don't think he realized (realizes?) just how much better SNES games were than their older counterparts.

The main difference that stands out between the two games Nick and I were debating is largely the same as the difference between older, linear games and newer, open-world style Sandboxes: It's really a question of making the player do things versus letting the player do things.

"Super Mario Bros. 3" is ultimately a super-linear game that imposes its will on the player. The player is made to exhibit platforming prowess in specific stages in a specific order. Some of the stages are optional and can be skipped, but when it comes to player death, a significant amount of forward momentum is lost. Despite the fact that it has unlimited continues, "Super Mario Bros. 3" imposes significant penalties on players who use the feature by making them repeat every non-fortress stage in the current world, with the added onus of only providing a minimal number of extra lives, and not restoring any of the player's bonus power-ups that were consumed in the failed attempt, thus essentially making a player who isn't skilled enough to clear a later world repeat the entire game from the beginning in order to have the same chance of success they had on their previous failed attempt (this becomes especially noteworthy when a player uses a rare item like a P-Wing or a Jugem's Cloud to skip a particularly horrific stage).

"Super Mario World," on the other hand, is still fairly linear, but with a large number of branching paths and optional routes that it lets the player choose from. Indeed, from its very first moments, "Super Mario World" lets the player choose to go left or right on the map. "Super Mario World" also doesn't enforce any repetition of previously completed stages, but lets players repeat these stages – at their own volition – as often as they want, should they desire to hunt down secrets or even if they just desire to pop-in, grab some power-ups, and leave again. The entire game is designed around encouraging forward momentum by letting players go at their own pace and never enacting significant punishment. Even the fact that "Super Mario World" features a save system where "Super Mario Bros. 3" doesn't lets players pick up where they left off instead of imposing repetition.

So, ultimately, the knee-jerk push-back and handwringing over Sandbox game design that lets players do what they want at their own pace comes from a faction of gamers who apparently miss being made to conform to a set of rules or (sometimes oppressive) performance standards (and who are clearly suffering from some sort of Stockholm Syndrome, perhaps as a result of being exposed to Make-style games at too young an age). As I mentioned at the top of this article, lately, even Nintendo has embraced Sandboxy Let-style gameplay in both "The Legend of Zelda: Breath of the Wild" and "Super Mario Odyssey," but even looking at "Super Mario Bros. 3's" now-15-year-old remake on the Game Boy Advance, much of the make had disappeared in favor of let. In "Super Mario Advance 4: Super Mario Bros. 3," death and continuation no longer serve as a roadblock of enforced repetition, but is instead exactly what it says on the label: a continuation. And as an added bonus for players who defeated Bowser at the end, it let them go back and replay any stages in any worlds, even those they may have skipped during on their initial push toward the end.

Let games are all about freedom. Players aren't coerced into tackling challenges they might not be up to until they feel like they're ready. Players aren't punished with large amounts of repetition or diminishing returns. Players are allowed to practice without fear of failure.

Make games enforce their rules, and if players don't like a particular aspect, they're free to not play. They punish mistakes and make circumventing problems nearly as difficult as tackling said problems in the intended way.

In essence, these two different styles of game correlate with different styles of parenting or education, or, indeed, the two modes of Operant Conditioning: Reinforcement and Punishment. And when it comes to moving units off retail shelves (or digital shelves), Reinforcement via Let-style gameplay has proven far more effective than Punishment via Make-style gameplay, as all but the most disturbed individuals will prefer gentle encouragement to harsh penalties.
Share: