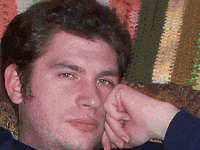 By Nelson Schneider - 11/12/17 at 02:17 PM CT
After killing off their discrete GPU architecture, dubbed 'Larrabee,' way back in 2010, Intel has performed a complete 180, announcing that they will be diving back into the stand-alone GPU market, and giving Nvidia some much-needed competition. While AMD, the CPU maker that bought-up GPU maker ATI in 2006, has never really disappeared from the GPU market space, their products haven't been particularly compelling – except possibly as bargain-basement alternatives for people who can't afford the 'good' option from Nvidia – for a long, long time.

With Intel jumping back into the race, the GPU landscape stands to be shaken-up quite severely. Nvidia has grown complacent as the 'best choice' competitor, while AMD has continuously failed to apply any paradigm shifting breakthroughs of their own. Throwing a wild-card like Intel into the mix could dislodge both existing competitors from their dismal status-quo mire.

Interestingly, Intel already owns, according to Ars Technica, roughly 70% of the GPU market by virtue of the integrated (crappy) GPUs contained in nearly every recent Intel CPU. These integrated chips are typically 'good enough' for non-gaming functionality, even for decoding high-quality video streams, and are found in most laptops and commodity desktops. Consoles and mobile devices, however, are completely outside Intel's wheelhouse, system-on-a-chip hardware powering all three major platforms - AMD for the long-in-the-tooth PlayStation 4 and XBONE, and Nvidia Tegra chips for the Nintendo Switch, which launched in March.

Can this new, old competitor leverage their already strong market share to convince folks already buying Intel CPUs to throw an extra GPU into their basket as well? Can Intel convert Nvidia Team Green diehards to Team Blue? Only time, and incredibly impressive benchmarking results, will tell. Perhaps the next run of PlayStation and *sigh* Xbox hardware will run on Intel instead of AMD.
Share: