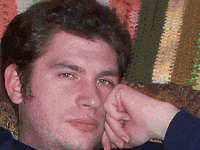 By Nelson Schneider - 10/01/17 at 04:58 PM CT
Welcome back to another look into the near future! October is here, and that mean's Halloween is officially old news (as of August), and the Christmas/Holiday Season is ready to kick-off with a bunch of crap bewildered parents and grandparents are supposed to buy for their demanding Second-Run Millennials. There are a WHOPPING 57 game releases coming in October – FIFTY-SEVEN! – but once you filter through the crap, with my sage and experienced assistance, you'll find but a tiny number of titles worth caring about. It's like bobbing for apples in a barrel of sewage… and most of the apples have been replaced with turds.

Fourteen – count, 'em, 14! – new pieces of shovelware will be gracing us with their presence in October. Pay attention, and you might learn something about the varieties of shovelware of which you must maintain constant awareness. The first, and easiest to identify, variety of shovelware we'll look at this month is Licensed Swill: That is, games based on other intellectual properties (IPs) like TV shows and movies. Cartoon "Ben 10" is getting a new game, as is "South Park," and the movie "Friday the 13th" (whose game includes "The Game" in the title, so you know to stay far, FAR away). "South Park: The Fractured, But Whole" actually has promise among licensed titles, as the people who make the show have been working closely with Ubisoft to ensure the game (a sequel to "The Stick of Truth") is a very authentic experience for fans of the show. We've also got two pieces of Licensed Swill coming this month that are actually OLD games being shoveled onto new platforms: "Cartoon Network: Battle Crashers" for Switch and "Batman: The Enemy Within" for PS4 and XBONE. Fishing games and monster truck games aren't necessarily shovelware by definition, but when the fishing game in question is an ad for Rapala lures instead of a game and the monster truck game in question is an ad for the "Monster Jam" series of live tractor pulls, they fall into the Licensed Swill category just the same.

The next variety of shovelware to be leery of is the Annual Release. These are almost universally Sports and Racing games that poop-out a full-priced sequel, which isn't appreciably different from the previous game year after year. This month we've got "WWE Wrestling," "Rugby," and "WRC" racing.

The final variety of shovelware we need to address this month is Casual Mind Rot – games so anathema to what core gamers typically look for and expect from their hobby that they might as well be something else entirely. These typically take the form of Rhythm or Party games. They also heavily tend to target the dominant console (while ignoring PC altogether… but PC has its own problems with Steam Direct), so the PS4 is getting "That's You!," "SingStar Celebration," "Knowledge is Power," and "Hidden Agenda" (and it's crazy to realize that Sony publishes 3 of those, so they're dumping the shovel over their own head). Some Casual Mind Rot won't be satisfied targeting the dominant platform, so they instead opt for the shotgun-blast distribution method, like Ubisoft's "Just Dance," which will be hitting ALL platforms, both living and dead.

Now that the manure has been shoveled to one side, we can bask in the glorious rays of… old games being moved around, subjected to the banal remaster process, or compiled into bundles to be sold to a partially-new audience. "Destiny 2" is hitting PC via Battle.net a month later than it hit the PC-like consoles. On the other hand, the PC-likes are getting "8-Bit Armies," "Pillars of the Earth" (delayed), and "Blackguards 2" from real PC, while the PS4 and Steam are getting "Raiden V" from Xbox. The Switch is getting several ports of Indie games, including "Redout," "Tiny Barbarian DX," "88 Heroes," "Lumo," and "Azure Striker Gunvolt." Mysteriously (probably because Microsoft now owns the 'Minecraft' IP), Telltale's "Minecraft: Story Mode – Season 2" is being ported to the Xbox 360 port-mortem.

The plague of remasters continues unabated, but the quality of games being chosen to receive a second chance at life is becoming even more hit-and-miss than before. On the 'hit' side, we've got a remaster of "Dragon's Dogma: Dark Arisen" hitting the 8th Gen PC-likes (PC already has this… it's called "Dragon's Dogma: Dark Arisen-with-all-graphical-settings-turned-up-to-high") while Nintendo is bringing one of their best RPGs, "Mario & Luigi: Superstar Saga" to… THE 3DS?! WHY IS THIS NOT COMING TO SWITCH?! NINTENDO, DO YOU NOT REALIZE THAT YOUR NEW PLATFORM IS BOTH A HANDHELD AND A CONSOLE?! YOU DON'T NEED TO SUPPORT 2 PLATFORMS OR 2 SCREENS ANYMORE!! Ahem… on the 'miss' side, we've got remasters of "Deer Hunter" and "Rogue Trooper" inbound. Whee.

With all of that shovel-ready crap and old crap, is there even anything new or potentially good among those 57 October releases? Yes! Well, new, anyway. There are 15 titles coming to two or more platforms. Ten of those fifteen games will be hitting PC and both PC-likes, and there's plenty of genre diversity to go around. Fans of First-Person Shooting can look forward to "Wolfenstein 2: The New Colossus" and "Raid: World War II" (oh, boy, two new WWII Shooters… *gag*) or "theHunter: Call of the Wild" for those with a less human-shooting bent. Both Ubisoft and Warner Bros. are pooping-out Sandbox sequels in high-performing franchises: Ubisoft with "Assassin's Creed Origins" and Warner with "Middle-Earth: Shadow of War" (which is, if you want to believe gaming pundit Jim Sterling (and you should, unless he's talking out of his ass about Social Justice Nonsense), nothing more than a glorified gacha machine-like mobile game with fancier graphics and a $60 admission fee). Other sequels include "The Evil Within 2" for Horror nuts (Chris), "Dungeons 3" for those who hate what EA has done to 'Dungeon Keeper', and "Spintires: Mudrunner" for those who… like to drive in mud, I guess. Two entirely new multi-plat IPs will be gracing us in October, and they both have my attention: "Elex" is a new Actiony/Sandboxy thing that looks to combine Sci-Fi and Fantasy in a novel way (at least better than 'Final Fantasy' with its not-so-magical smartphones), and "Battle Chasers: Nightwar," some sort of new RPG that could be interesting (or could suck due to randomized elements).

The Switch and PS4 will be sharing two multi-plats: "Nights of Azure 2: Bride of the New Moon" and "Touhou Kobuto 5: Burst Battle." I can't say that a GUST RPG or a NIS J-Fighter fill me with an urge to buy either platform.

The two PC-likes are leaving real PC out in the cold (temporarily) with "The Inner World: The Last Wind Monk" and "Real Farm Sim," but I think PC will get over it. Especially when it can take revenge on Xbox by teaming up with PS4 and Vita for "Yomawari: Midnight Shadows." (Will anyone buy any of those?!)

Exclusives are pretty evenly split between Sony and Nintendo, with 6 each. The PS4 and Vita are sharing custody of Platformer/SHMUP "Velocity 2K" and Visual Novel "Chaos;Child" (ugh, these Japanese games and their punctuation), while the Vita is getting Visual Novel "Bad Apple Wars" all to itself and the PS4 is getting "Gran Turismo Sport," a new 'Neptunia' game with an even more ridiculous title "Cyberdimension Neptunia: 4 Goddesses Unite," and the long-awaited (more like dreaded) sequel to a franchise that hasn't been around since it killed itself with an abysmal PS1 title, "Bubsy: The Woolies Strike Back." I'm sure that last one will be legendarily bad.

Nintendo is bringing "Super Mario Odyssey" (which N64 fanboys are flipping out over, since it's supposedly the first "true" (in their twisted view) sequel to "Super Mario 64," with a more open design) and puzzler "Soldam" to the Switch, and in a fit of lucidity is allowing the Switch and 3DS to share custody of "Fire Emblem Warriors" (which is musou, so ew). The 3DS is still getting too many games all to itself, but one would expect sequels in DS/3DS franchises like 'Etrian Odyssey' and 'Professor Layton' to remain where they are. The new "Culdcept Revolt," however, is a sequel to an ancient Card Battling series that hasn't seen the light of day in nearly a decade, so the choice to stick with an obsolete platform like the 3DS is mysterious.

Finally, Microsoft. Poor (rich) Microsoft could only snag a single exclusive: First-party Racing sequel, "Forza 7." This is a bright spot for me in October, not because I love 'Forza,' but because I love seeing Xbox fail.

Nothing new for VR owners is coming down the pipe. I've heard rumors of revised helmets, and supposedly the STEM motion controller for PC might actually ship by the end of the year (yeah, right), but as for games… nope.

Wow. That was exhausting. So much absolute garbage! So much misappropriation of resources! So little sense displayed by the big dogs running the show at these games industry mainstays! If you love "South Park," "The Fractured, But Whole" is sure bet for you (as long as you also like RPGs). It's not for me, but I'm sure Chris will love it. "Elex" and "Battle Chasers" are both on my Steam wishlist, while "Super Mario Odyssey" will be another tally mark on my list of reasons to buy a Switch if I ever see one in a store.

Backlog Embiggened: +3…

…out of FIFTY-SEVEN!
Share: