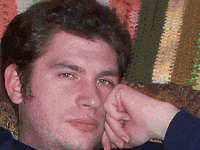 By Nelson Schneider - 06/10/17 at 11:08 PM CT
Alas, you all did not heed me! Woe to the videogames industry, for a wicked spectre from the past is come to bring ruin to us all!

It has long been my vehement opinion that Atari, the perpetrator of the Great Crash of 1983, the same Atari which later acquired, then painfully abused the Dungeons & Dragons videogame license from Wizards of the Coast, should be completely and thoroughly destroyed – Its intellectual properties broken up and distributed to other rightsholders, its offices razed to the ground and sown with salt.

Now this same Atari (delenda est), which you all believed to be no threat, has risen from the dead, marshalled its forces, and is about to make a move. In a surprise pre-E3 2017 announcement, Atari (delenda est) revealed that they will be producing an upcoming device called "AtariBox."

YouTube channel, SpawnWaveMedia, has been picking-apart any new information they can get their hands on regarding the AtariBox, and have come to the frightening conclusion that AtariBox will NOT be another retro-emulation-compilation box like the Atari Flashback, but an all-new device that will run all-new software. On the other hand, Hunter Miche of SegmentNext speculates that this new Atari hardware won't have anything to do with videogames at all, but will instead be a 'smart' 'Internet-of-Things' device, based on information from several years ago.

I have learned to always expect the worst, then be delighted if the worst doesn't come to pass, rather than expecting the best and failing to cope when the worst happens. I'm fully expecting Atari (delenda est) to announce a new console to compete in the already stupidly-overcrowded market with the PlayStation brand, Xbox brand, Nintendo's various things, as well as obnoxious Android-powered OUYA successors. This is NOT something the industry needs. This is NOT something the market needs. This is NOT something gamers need. This device – whatever it turns out to be – can NOT be allowed to succeed. Atari delenda est!
Share: