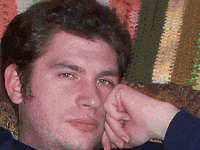 By Nelson Schneider - 01/08/17 at 03:25 PM CT
As a reformed console-exclusive gamer myself, I'm intimately familiar with all of the old pros and cons of console gaming vs. PC gaming. And as someone who is willing to reassess things as variables change, I no longer cling to any of those obsolete arguments for the sake of tradition.

The current breed of console-exclusive gamer needs to come up with new reasons to avoid the ever-more-difficult-to-deny superiority of PC gaming when compared to the current console situation. The latest fuel for the fire is something that never would have registered with me during my console-exclusive years even if it had been a significant factor at the time (between roughly 2002 and 2013).

Apparently, the online communities for multi-platform games with a heavy online multi-player element are much, much smaller on PC than they are on any given console. Adding the fact that console online communities are segregated from each other due to money grubbing on behalf of the console manufacturers, this could be considered a compelling argument. PC communities are tiny! They have no longevity! The latest "AAA" game will be a ghost town on PC a few weeks after launch while it remains stuffed to the gills on PS4 and XBONE!

Both anecdotally and in articles about specific titles, such as "Elder Scrolls Online" and "Call of Duty: Infinite Warfare," it's undeniable that PC and console online communities behave differently. But is the console situation really "better" in this case?

PC gamers have full access to backward compatibility. They have free online features, and have likely been playing the same games for a significant amount of time. It makes sense that they wouldn't have a strong need/want to jump ship to the latest thing, whereas console gamers are perpetually at the mercy of pop culture fads and the latest Mainstream releases. While PC gamers buy games, console gamers are sold games. The dismal state of the "AAA" industry, where it needs to constantly flush out the old and replace it with the new – driven entirely by hype – is the cause of console communities' meteoric rises and subsequent crashes as the next 'must have' "AAA" title is released.

The key difference between PC and console online communities is that PC gamers have much more choice – as they do in most aspects of gaming – regarding where they spend their time and money. They might stick with "Counter Strike" or "DotA2" because that's what they've played for years, instead of jumping ship to "CoD: Infinite Warfare" or "SMITE." People – not just gamers – are creatures of habit, and in situations where something we like isn't taken away from us and replaced with something similar every few months, we will generally stick with the original thing. Ultimately, PC gamers have the choice to play whatever online game they want – and they naturally segregate themselves into smaller, more dedicated communities – whilst console gamers are forced to bounce from one Flavor of the Day "AAA" title to the next.

For me, personally, I don't pay attention to nor care remotely about the size of the player-base in any online games I might play. I have my group of friends for co-op, and PvP is a complete non-starter. If I can't find an opponent in matchmaking on PC, it makes no difference because I wasn't looking for one in the first place. However, it seems that having a bigger player base is just begging to create a worse, general experience, as the universal truth holds: The more people you have in one place, the more idiots you have in one place.
Share: