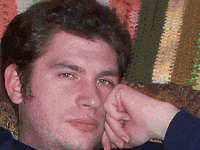 By Nelson Schneider - 12/18/16 at 03:31 PM CT
With the general friendliness and reliability of services like Steam, GOG, and Netflix, it's easy to become complacent and forget that online-only games, products, and services can vanish overnight and with little to no warning. Last week, I covered the disappearance of online Indie game marketplace/community, Desura. This week, I bring belated tidings of sadness and despair regarding one MMO – specifically the MMO into which the MeltedJoystick crew sank thousands of hours.

"Dragon Nest," a Korean MMO regularly advertised as the 'fastest' MMO, recently changed publishers. While the game was always published by different parties in different parts of the world, from the time of its North American launch in 2011, it was published by one Nexon. Nexon never had a particularly great reputation with any of the online game servers it operates, but it seems that "Dragon Nest's" developer, Eyedentity, finally got fed-up with them and decided to run the North American servers themselves (in a move highly reminiscent of when Konami reclaimed the rights to publish "Yu-Gi-Oh!" cards in North America from Upper Deck). This change of operations was decided and, apparently, announced on Nexon's website back in early August, 2016. Of course, when an MMO hasn't had any appreciable new content added to it for many months, it only makes sense for a portion of the player-base to go on hiatus and not obsessively visit the publisher's website every day!

It wasn't until September 12, 2016 that an announcement was posted on "Dragon Nest's" Steam Community forum letting folks know about the transfer of service, which was scheduled to occur on September 27, 2016. Unfortunately, Steam didn't push this announcement to all "Dragon Nest" users and neither Nexon nor Eyedentity sent out an e-mail notification (if they did, it was likely eaten by spam filters everywhere).

What's the big deal? So what if "Dragon Nest" players on Steam only had a two-week heads-up about this server migration? There have been server migrations before! The answer, of course, involves a little thing called 'account transfer.' For whatever idiotic, myopic reason, Nexon didn't just give all of their server and player information to Eyedentity. Instead, "Dragon Nest" players needed to opt-in for an account transfer by September 26, 2016. Players that opted-in would have their accounts re-created on the new Eyedentity server, while players that didn't would simply have their accounts deleted with NO chance of recovery.

Thanks to this oversight, my Tinker, Twitellia; Chris' Kali, Tehhotness; Nick's Archer, Kehleyr; and Matt's Priest, Scholasticus are all dead and gone, with no chance of ever getting them back. Each of us invested hundreds of hours into those characters (sure, a lot of that time was idling in town during holiday events, but still…), and they were taken away from us seemingly overnight with inadequate advance warning. We only learned of the account transfer situation in late November, 2016 when I was poking around to see if "Dragon Nest" had any new content that would make it worth our time to return from hiatus – a month after our characters had disappeared into the ether.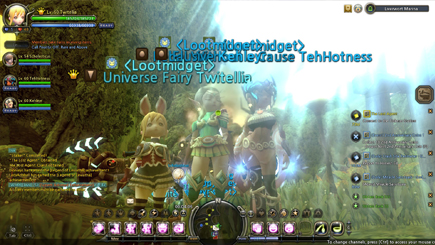 Click to Enlarge
In a way, the death and obliteration of our characters is sad, frustrating, and illustrative of why server-side saving is so user-hostile. On the other hand, we are now free from "Dragon Nest's" hold upon us and have unlimited options to pursue a different MMO… or avoid further MMO-playing altogether.
Share: