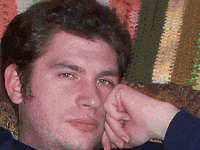 By Nelson Schneider - 11/20/16 at 02:59 PM CT
With Nintendo playing coy regarding details about their upcoming Switch hybrid console/handheld hardware, speculation is rampant. Obviously, gamers have a lot of questions about this upcoming device, and Nintendo is simply refusing to answer them, instead remaining stonily silent until the company's pre-determined time to release more information, which is coming up in a few months.

Where there's speculation, of course, there is fear. Some of the hardest-core Nintendo fanboys have found themselves wringing their hands, fretting that the reason for Nintendo's silence is some sort of bad news tied to the Switch that will abruptly cause the entire concept to tank in the collective eyes of the consumer public. With that in mind, here are five ways the Switch could go horribly wrong.

5. Media Bias
While the mainstream media loves to talk about Nintendo (and Apple) products, this is likely because the last time they actively thought about videogames, Nintendo had a near-complete monopoly on the industry (3rd-4th Generations). On the other hand, the dedicated gaming media has shown a propensity to dismiss Nintendo's efforts out of hand. Really, the gaming media is prone to dismiss any new hardware that isn't just a PC-like arrangement of components that is identical to every other contemporary arrangement of components, so Nintendo's console-style and handheld-style endeavors are looked upon as quaint or, damningly, gimmicky. If Nintendo can't sweeten the mood of angsty gaming journalists, their new hardware will be blogged right off a cliff.

4. Remaster Hell
In the 7th Gen, Sony finished in a dismal last place. Few people owned PlayStation 3 hardware compared to those who owned a Wii or an Xbox 360. Therefore, the company thought it would be a great idea to remaster all of those "great" PS3 games (that weren't actually great enough to sell systems) for their latest hardware, the PlayStation 4. The result is a platform that feels like a complete rehash of last-gen, with too many of the same games that aren't even new. Nintendo finds themselves in a similar situation with the Switch. As the follow-up to the last-place finisher, WiiU, Nintendo is sitting on a pile of first-party titles that very few people played, so they might just try to bolster their new platform's library by releasing remastered versions of "Splatoon," "Super Mario Maker," "Mario Kart 8" and the latest 'Super Smash Bros.,' to name a few. Because the Switch has no optical drive, backward compatibility is out of the question, which leaves WiiU owners with the very distasteful option of either re-buying WiiU games for full price or ignoring a significant chunk of the Switch's library as irrelevant.

3. Failure to Launch Window
One of the WiiU's biggest failures was the fact that Nintendo promised a number of big titles for the 'launch window' surrounding the console's release, then failed to deliver on time. While 'launch window' provides much more wiggle-room than 'at launch,' the WiiU still failed to receive the promised support within a reasonable amount of time after the hardware's initial release. Launching your new platform with a long game drought is a fantastic way to make people forget about it. At least this time around, Nintendo won't have an equivalent to the 3DS to milk all of their attention.

2. "Skyrim" and other third-party multi-plats… on GeForce NOW
I don't really pay close attention to the ad-like push notifications from the Shield Hub app on my Nvidia Shield Tablet… but I should. For a long time, they simply announced ports of PC titles that were available in the Shield Store. At some point, though, these ads changed from promoting new ports in the store to promoting new additions to a service called "GeForce NOW." Much like the dreadful PlayStation NOW, GeForce NOW is a streaming service that allows for the playing of games with high system requirements on anemic hardware. Because Nintendo and Nvidia are working so closely together on the Switch, and because Nvidia has canceled new Shield hardware for the time being, it seems entirely reasonable that Nvidia is going to contribute a lot of what makes its Shield hardware unique to the Switch. While the cost of GeForce now is much more reasonable than PlayStation NOW at a mere $8/month, the concept of game streaming as a subscription is just distasteful and doesn't seem like a solid fit for a hybrid device that is supposed to be playable anywhere. The implications built-in streaming makes about connectivity and the possibility of cellular data plans just makes the whole situation worse.

1. Nintendo Network: Only $99.99 per year
The rumors of the Switch being priced at less than $300 are quite worrying. Nintendo has never been willing to take a loss on hardware, whereas that strategy is bread and butter for Sony and Microsoft. One of the worst things Nintendo could do to themselves is to sell the Switch at a loss and attempt to make-up the cost difference by charging a subscription fee for online services. This is especially true when Nintendo's online infrastructure has yet to really prove itself. If Nintendo goes the walled-garden-subscription route, I fully expect their subscription to be the most expensive out of all competitors, as that's just how tone-deaf Nintendo tends to be with regard to all things Internet.
Share: