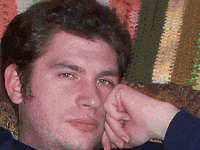 By Nelson Schneider - 10/29/16 at 04:36 PM CT
Do you like cRPGs? Do you worry – like I do – that the genre has been tainted by so much Action and so watered-down that it might as well not even exist? Do you get upset – like I do – that the most acclaimed and award-winning 'RPGs' in recent years have been Action/Sandbox games mislabeled as 'W'RPGs in order to garner more sales through false advertising?

If so, you need to lay some truth on Obsidian Entertainment – the company crafted from the remains of Black Isle, which, along with BioWare, ushered in the cRPG Golden Age with the Infinity Engine games and pre-FPS 'Fallout' – in this survey, which they posted in their official forum in order to garner community feedback about the state of cRPGs. It's a rather exhaustive list of questions, so it can take 20 minutes or so to complete, but isn't shining the Light of Truth upon the state of videogame RPGs worth a little bit of time?

One incredibly noteworthy section of the poll is a group of questions revolving around the Pathfinder tabletop RPG ruleset – the unofficial Dungeons & Dragons 3.75 Edition that kept tabletop RPGs going whilst Wizards of the Coast dallied about with "World of Warcraft" inspired mechanics in D&D 4th Edition – which strongly indicates that Obsidian and Paizo are cooking up a collaboration, perhaps even transforming one, more than one, or all of the Pathfinder Adventure Paths into cRPGs. As someone who loves the Pathfinder ruleset and has never played any of the Adventure Paths (because I was too busy running older adventure modules in my favorite DragonLance campaign setting), I consider this to be absolutely fantastic news.

As of now, Obsidian and Paizo have already collaborated on a… less than impressive mobile game micro macro transaction engine based on the rather lame (and luck-based) Pathfinder Adventure Card Game. It will be nice to see Obsidian (and the ghost of Black Isle) flex its muscles again on a tabletop-to-PC conversion project.
Share: