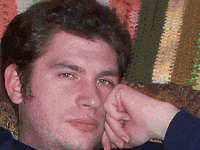 By Nelson Schneider - 10/22/16 at 07:17 PM CT
After months of agonizing silence since unofficially taking the WiiU off life-support, this past week Nintendo finally produced a short teaser trailer revealing the Nintendo Switch, the Japanese company's upcoming gaming platform, formerly codenamed "NX." Unfortunately, this teaser doesn't reveal much of anything new, as the rumors and speculation about the Switch being a console/handheld hybrid and using cartridges instead of optical discs have been around for many months. It is, however, nice to have these rumors confirmed. Even more unfortunately, Nintendo is committed to clamming up and not sharing anything more about the Switch until close to its release date in March 2017.

Looking way, way, waaaay back to 2011, one of my very first articles on the then-new MeltedJoystick.com was an exhortation for Nintendo to merge their console and handheld efforts into a single device, while simultaneously praising Sony's efforts at Remastering PSP games for the PS3 (I have since come to deeply regret my praise of Remasters, thanks to Sony's overzealous and misguided use of the concept). The idea of keeping handheld and console libraries separate didn't make sense 5 years ago, and it doesn't make sense today (really, it never did). The Switch looks to be the first major effort in unifying Nintendo under a single hardware banner. It seems that portable exclusivity has indeed been sentenced to death, as the Switch unifying Nintendo's efforts, the PlayStation Vita's failure all but ending Sony's efforts, and Microsoft doubling-down on merging PC and mobile gaming in Windows 8 and 10 shows no commitment by any major hardware maker to maintaining separate libraries for separate devices.

Some interesting tidbits of information about the Switch have also come from sources outside of the teaser video. It seems that, while Sony and Microsoft have been partnering with also-ran chip-maker, AMD, Nintendo will be partnering with the current dominant player in gaming-related silicon, Nvidia. The Switch will be a return to single-screen gameplay (as the fad of stacking two screens vertically seems to have finally blown over) and employ a custom Nvidia Tegra (ARM) chipset. While this Nvidia-powered setup won't provide the x86 compatibility I wanted to see from Nintendo, bringing them in line with PC gaming and the PC-like consoles, the fact that Nvidia has managed to bring numerous ports of x86 games to their Shield Tablet leads me to believe that the Switch might not be left out of multi-platform releases quite as severely as the WiiU was, though it will likely not get in on these releases simultaneously.

Because Nintendo is working closely with Nvidia on the hardware side of the Switch, I can't help but speculate that they would also work closely with Nvidia on the software side of the Switch. The fact that Nvidia has reportedly ceased work on their next Shield revision only leads credence to this idea. So, if the Switch is, essentially, an Nvidia Shield device with a Nintendo-quality control scheme and physical media for at least a portion of its library, that goes a long way in addressing the problems I had with the Shield Tablet. And if, like the Shield, the Switch operates under a modified version of Android, Nintendo and Nvidia could further fold-in Google Play and Japanese mobile partner, DeNA, providing the Switch with an instant library of mobile games, including recent Nintendo properties like "Pokemon GO" and "Mario Run." These mobile games may be largely terrible, but there are a lot of them and many are inexplicably popular. Of course, if Nintendo decides to embrace Google Play, they will also have to do something to address the elephant in the room regarding the large number of emulators for classic Nintendo hardware available on Google Play and their own secret emulators that underpin the horrifically-overpriced Virtual Console.

Until we know more, officially, I can only try to remain hopeful that the Switch is truly a console gamer's console and not a tragic misstep. The fact that Nintendo learned from the early death of the WiiU, which they ultimately sacrificed in order to save the also-struggling 3DS, is a good sign. On paper, the Switch is exactly the type of device I – as well as erstwhile MeltedJoystick videographer, Matt – have been looking for. But the lack of concrete details and Nintendo's silence are absolutely damning. We don't know the price – but Nvidia Shield tech is fairly expensive for what it is. We don't know about the online infrastructure – whether DeNA is filling a key role, or if the WiiU's relatively half-assed Nintendo Network will keep rolling, or if Nvidia's Shield/Android stores will find their way into Nintendo's house, or even if none of the above are true. We don't even know if the (presumably) 8" screen we saw in the teaser is a touchscreen or if the mini-chuck controllers include motion capabilities! I can't tell if Nintendo playing coy and keeping secrets is a great way to create buzz or a huge mistake.
Share: