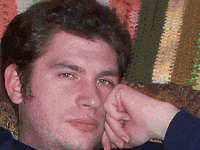 By Nelson Schneider - 01/09/16 at 03:44 PM CT
Astute readers will have noticed that when I review a multi-platform FPS or TPS, I typically rate the PC version half a star higher than the console versions. The reason behind this non-arbitrary point dock is the fact that the PC versions of these games allow for a wide range of control options, including my beloved Razer Hydra, while the console versions… don't. I don't always dock console shooters for lacking control options, however, as certain console versions, such as the PlayStation 3 version of "BioShock Infinite" do support a wider range of control schemes (in this case, the PlayStation Move, which, while a pale imitation of the Hydra, is at least an attempt on the developer's part).

Some new tech coming to the PlayStation 4 and Xbox One, however, might render my point-docking ways irrelevant, as Microsoft has already made it possible to stream XBONE games to a Windows PC, while Sony has similar functionality for the PS4 in the works.

The ability to stream 8th Gen console games (outside of WiiU games, of course) to a gaming PC should come as great news to the "Glorious" PC Master Race as well, as it will allow them to play console-exclusive shooters with their precious typewriters and pointing devices, perhaps finally allowing them to put their money where their mouth is with objective in-the-wild testing of keyboard/mouse shooting vs. dual-analog shooting in a PvP scenario.

Of course, this entire situation seems a bit cumbersome and overwrought. Why go through the trouble of buying an 8th Gen console (or two) and a gaming PC in order to stream console games to said PC when most 8th Gen games are multi-platform? Playing the native PC versions of these multi-plat games would be both simpler and cheaper. Is it really worth the money and effort involved in setting up a console-to-PC in-home streaming network to take a crack at 'Killzone' or 'Halo' titles on PC? Are any of these console-exclusive shooters even worth getting excited about?

For me, the answer to all of these questions is "no." But then, I still don't see any of the appeal of in-home game streaming in the first place. Regardless of its current usefulness (or, more appropriately, uselessness), however, this new tech is at least innovative – we've never seen anything like it before! And history has shown us that not all innovations are useful or appreciated in their nascent, primordial forms, but require time and attention to evolve into something amazing.
Share: