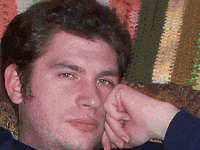 By Nelson Schneider - 12/13/15 at 03:46 PM CT
Recently, I've noticed a resurgence of the use of the term "cRPG," thanks to a phenomenon that PC Gamer Magazine has dubbed the 'cRPG Renaissance.' With games like "Pillars of Eternity," "Wasteland 2," "Divinity: Original Sin," "Legend of Grimrock" (and its sequel), and the upcoming "Torment: Tides of Numenera" leading the way, the PC platform – traditionally considered the home of cRPGs – is indeed seeing more RPG releases now than it has since Black Isle and the Infinity Engine dropped off the face of the earth.

But what, exactly is a cRPG? The acronym itself merely stands for "computer role-playing game," and I've typically used it myself to describe a type of RPG that is played primarily with a computer mouse, perhaps with the occasional banging on a nearby typewriter in order to pause the action before issuing a new round of commands. Historically, the "Glorious" PC Gaming Master Race has used the term cRPG to specially segregate PC exclusive RPGs from those icky "RPGlite" games that appeared exclusively on consoles. As such, the terms cRPG and RPGlite have served as the foundation upon which the opposing sides in the modern War of Js and Ws have built their platforms. Yet, if so-called WRPGs are simply a neologism for cRPGs, how can PC Gamer Magazine notice a difference? Would not "Pillars of Eternity," "Legend of Grimrock," and "Fallout 4" all fall equally under this same umbrella?

But wait! Let's back up our big Internet truck for a moment and take another look at the term "cRPG." Why use the letter C? C is for 'computer,' yes, but it is also for 'console' (and 'cookie,' and dat gud enuf for me). Why would the segregationists among the PC Master Race choose to use a vague term like 'computer' instead of their normal term of 'PC' (meaning 'personal computer')? The answer, it turns out, predates the PC Master Race, game consoles, and the idea of 'personal' computing entirely – cRPG is a tabletop gaming term.

The very idea of the role-playing game began with Gary Gygax – the creator of the classic tabletop RPG, "Dungeons & Dragons" – who endeavored to add more simulation, personality, continuity, and a more intimate environment to (what were at the time also quite new) tabletop strategy wargames. Strategic combat is in the very DNA of the RPG genre, but Gygax also mixed in persistent characters, extemporaneous acting, and improvisation, allowing his new breed of tabletop strategy game to follow a small group of persistent personalities as the group of players behind the personas worked together to craft an entertaining narrative.

But because tabletop RPGs quickly began to shake-out two conflicting sides of their own – one interested in Simulationism and one interested in Narrativism – a few people on the bleeding edge of technology at the time decided that unloading the pages and pages of charts, dice rolls, modifiers, and other complicated mathematical behind-the-scenes bits of tabletop role-playing onto a computer would be a great time saver. Thus was the cRPG born: The C doesn't stand for computer, it stands for computerized!

Up until the contentious 7th Generation of Gaming, it was not uncommon to find PC and console games lumped together in lists of cRPGs. This is, of course, because the gamers of the time knew (and I still know) that there is ultimately little to no difference between them. They all have three key traits that appeal to tabletop RPG fans, while taking care of all the tedious number crunching and removing the need for more than one player via automated processes. In the process of automation, however, cRPGs sacrifice the improvisational quality of tabletop RPGs for preset lists of possibilities. Of course, the impact of sacrificing 100% freeform role-playing on the tabletop for 'canned' role-playing via computerization was greatly affected by the obsessiveness and dedication of a given player's group. For tabletop players who regularly used pre-build adventure 'modules' instead of relying on their Dungeon Master to improvise everything, the loss was surprisingly minimal.

Back in the present, PC Gamer Magazine and I are excited about the cRPG Renaissance simply because WRPG is NOT, as it turns out, a neologism for cRPG, nor are WRPGs even proper RPGs at all. Following the Action Axis of videogame combat – which directly mirrors my perception of what makes an RPG and what makes an Action game (based on the core idea that "RPG" and "Action" are on opposite ends of a spectrum) – we can clearly see that RPGs need abstract combat, and that replacing the abstraction with the combat engine from another genre (as is so common in contemporary games), be it a First-Person Shooter or a 3D Action/Adventure game, simply creates a chimera game that could be classified – at best – a Type III Action/RPG on the RPG scale, but is ultimately indistinguishable from the Action genre whose combat system it employs with light RPG elements tacked-on. If any genre should be referred to as "RPGlite," it is the modern mashups that are instead dubbed WRPGs.

Historical revisionists who have little-to-no experience with or understanding of the tabletop roots of the RPG genre are also fond of saying that "J"RPGs are different from "W"RPGs because the Japanese tradition is based on a mix of role-playing and Visual Novels and/or Dating Simulators. Oh, look, here's a video that espouses such nonsense:



The major flaw with this line of thinking, though, is that the core gameplay in Visual Novels and Dating Sims is the dialog tree, yet 'Dragon Quest,' 'Final Fantasy,' and pretty much any other RPG made in Japan, outside of the bizarre 'Shin Megami Tensei' series, have absolutely zero dialog trees. On the other hand, the most beloved and historically acclaimed cRPGs made by Western developers – things like the first two 'Fallout' games, "Arcanum: Of Steamworks and Magick Obscura," and all of the Infinity Engine games – have dialog trees out the wazoo. Hell, even modern Sports videogames have more in common with Dating Sims thanks to the ability to butter-up potential recruits via – you guessed it – dialog trees. But then, the dialog tree is NOT one of the three key features of an RPG, so the matter is definitively moot.

Ultimately, videogamers have been arguing about what they 'like' in their cRPGs for ages. As attested by Matt Barton, author of "Dungeons and Desktops: The History of Computer Role-Playing Games," there are a lot of potential 'family resemblances' that can cause confusion in the genre classification process. However, as long as gamers stick with the three key features – 1. Defined Characters, 2. Abstract Combat, and 3. Character Improvement – we can all save ourselves a lot of trouble. If everyone simply agreed on these core features, we could dismiss the useless "WRPG" and "JRPG" designations once and for all, and end the civil war in a glorious cRPG reunification.
Share: