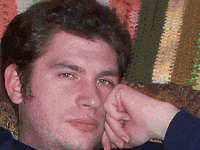 By Nelson Schneider - 08/09/15 at 05:40 PM CT
Almost exactly one year ago, I lamented the banal state of the 8th Generation with its unnatural love of 'remastering' non-old games in order to pull further profits out of them. While last year's Sony proclaimed that "You can't have too many of these things, otherwise next-gen just looks like rehashed last-gen," this year's Sony has changed its tune. So in honor of Sony's newfound commitment to remasters, I'm going to rehash my disappointment with the 8th Gen's lack of originality (now with 40% new content!).

As far as I can tell, I am the first person to come up with the term 'remasterbation' – a simple portmanteau of 'remaster' and 'masturbation' – to refer to Sony's self-pleasuring act of releasing last-gen content under the guise of 'new.' Despite the fact that Sony claims they are beating their last-gen meat for the pleasure of the 40% of PS4 owners who didn't own a PS3, we all know that they are really doing it to make money, since PS3s and PS3 games are now deprecated and – despite being very affordable for consumers – don't put very much cash into Sony's pockets.

Yes, there are games out there that could use a remaster treatment. They are, of course, 5th Gen and earlier games that would benefit from a resolution increase and perhaps polygons that aren't sharp enough to gouge-out players' eyes. But few of these truly old games are getting any love and attention, because Sony is too busy loving itself.

I place most of the blame for remasterbation on Sony, since Microsoft and Nintendo have been less enthusiastic about the act. But neither company is 100% innocent, nor are PC game makers, such as the folks who at Beamdog who are 'working' hard to create 'enhanced' editions of old Interplay RPGs. At least these PC games are old enough that the enhancements are welcome, rather than an insultingly obvious attempt to convince consumers to essentially buy the same thing twice.

"But Sony doesn't want you to buy the same thing twice!" cry the members of the Sony Defense Force. "They want to serve the 40%! They even said so!"

This is, of course, corporate propaganda, as Sony most certainly DOES want people who bought the unremastered versions of their games to buy the remasters, otherwise the remasters would be provided for free to existing owners (this would be particularly simple to do for customers who bought digitally). To Sony, remasters are better than Backward Compatibility, for obviously monetary reasons. Sony is also one of the key entities behind the Blu-Ray Disc format, which, a few years ago, led to movie fans crying foul about suddenly having to replace their DVD collections with all new discs, which were conveniently more expensive than DVDs. Many movie studios have placated their audiences by selling BD/DVD combo packs (frequently with a key code for a DRMed digital copy to boot), but game publishers don't appear to have any desire to emulate this move.

Setting remasterbation aside, however, the 8th Gen is still suffering from a significant amount of stagnation. Nintendo, a company that has been accused to remaking the same games over and over for decades, has finally decided to do what they've long been accused of. Three of the most significant WiiU releases, "New Super Mario Bros. U," "Mario Kart 8," and "Super Smash Bros. for WiiU" feel so incredibly similar to existing games in their franchises, that I had a difficult time staying interested in them long enough to complete them. Prior to the 8th Gen, every entry in these franchises had something – some novel gameplay mechanic – that made them stand out from the rest. The newest editions, though, are just as stale and flat as a Communion wafer.

Yes, gamers in general have a reputation for going berserk if a game developer changes their favorite franchise too much. But it's really a matter of knowing what to change to keep things novel without messing up the original formula that players liked in the first place. We once used to get new games in existing franchises that provided new characters, new power-ups, and new storylines, while keeping the core that we liked the same. 8th Gen games seem – after massive fan backlash against things like "Final Fantasy 13 – afraid to change anything, yet when they do make a change, it almost invariably goes awry.

The 8th Gen has been brewing since 2011. Despite owning a WiiU, I'm not particularly happy with it, nor do I ever plan to own an XBONE, while the PS4 continues to gather adulation based on ephemeral promises of great things to come. It seems to me that the 'launch window' for this-gen is over and we should start seeing the big guns that will vindicate this new hardware's existence. Instead, we're seeing the WiiU rapidly fading away with promises of the NX replacing it, Microsoft attempting more and more to conflate XBONE with Windows, and Sony bumbling though a minefield unscathed like some sort of corporate Mr. Magoo.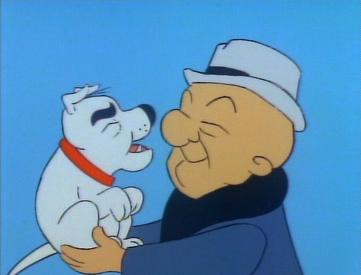 Sony (right) and the 8th Gen (left)
"A wealthy, short-statured retiree who gets into a series of comical situations as a result of his nearsightedness, compounded by his stubborn refusal to admit the problem. However, through uncanny streaks of luck, the situation always seems to work itself out for him, leaving him no worse than before."
Share: