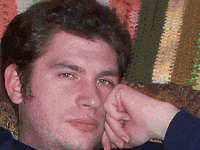 By Nelson Schneider - 07/19/15 at 02:38 PM CT
On July 11, Nintendo President, Satoru Iwata, lost his battle with bile duct cancer at the young age of 55. The entirety of the gaming industry and gaming culture has lost a paragon in his death.

Iwata served as the President of Nintendo since 2002, guiding the company through both great successes with the unorthodox Wii and DS platforms and great struggles with the WiiU and 3DS. Throughout it all, he kept the faith that games should be fun, and kept Nintendo true to itself, instead of mimicking the unsustainable business practices that have been whirling around the industry since the dawn of the 7th Generation.

Iwata was also the type of corporate president I can actually respect. Iwata wasn't a "Professional CEO," as so many Western corporate executives are, head-hunted from company to company, bouncing from industry to industry, installed based solely on their perceived ability to exploit market conditions and turn profits, regardless of external factors. No, Iwata started at the bottom and worked his way to the top. As one of the founders of HAL Labs, which later became one of Nintendo's more prominent second-party development studios, Iwata was in the videogame industry because that was what he cared about. A popular quote by the late President states, "On my business card, I am a corporate president. In my mind, I am a game developer. But in my heart, I am a gamer."

He was also a man who understood the primary reason for videogames to exist at all, "Above all, video games are meant to just be one thing: Fun for everyone." Iwata's sense of fun went beyond just enjoying games, blending into Nintendo's corporate DNA in the form of corny unboxing videos (which we at MeltedJoystick teased him about) and hilarious Nintendo Direct video sketches.

Even more impressively, when Nintendo suffered rough years and profit downturns, Iwata was not the type of leader who would shovel the burden onto the lower ranks of the company while floating away on a Golden Parachute. Instead, he was the type of leader who would take a personal 50% pay cut. This is not the behavior of a typical CEO: It is the behavior of an honorable leader.

With the loss of Iwata, two of Nintendo's other prominent personalities, eccentric game development legend, Shigeru Miyamoto, and Nintendo hardware big-wig, Genyo Takeda, will be filling his role on a temporary basis. With the way corporations are run, I'm sure nothing with cause Nintendo to deviate from the path paved by Iwata toward the Nintendo NX in 2016. However where the company goes after the next console's reveal is up in the air. I can only hope that Nintendo's new President is someone who cares about and has been a part of the game industry for as long as Satoru Iwata was.
Share: