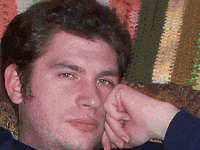 By Nelson Schneider - 06/07/15 at 06:49 PM CT
It has been quite some time since I railed against the stupidity of the modern videogames industry dividing my favorite genre, the RPG, in half along regionally-described lines at the beginning of the 7th Generation. Since then, I have had several unproductive arguments with my own personal Gadfly – and frequent MeltedJoystick Featured User Review winner – Jonzor about 'J'RPGs and 'W'RPGs, and have gotten back into tabletop RPGs after a long, involuntary hiatus.

In reading the large amount of material, both in rulebooks and online, about tabletop RPGs that I had missed due to being out of the loop, it seems that arguments about style have been going on since at least 2001, when an Indie RPG writer by the name of Ron Edwards started a discussion about three pillars of RPG theory. Based on the Threefold GDS model that spawned from the dark pits of UseNet in 1997, Edwards' GNS theory states that RPGs can be divided into three stylistic groups depending on their main focus. Gamism focuses on competition and being able to 'win,' Narrativism focuses on storytelling, and Simulationism focuses on 'crunchy' gameplay via a large quantity of impartial rules (frequently involving random generation).

Because all electronic RPGs are based, at their core, on the tabletop games that came before them, these stylistic divisions can be readily applied. Since the 'G' in 'RPG' stands for 'game,' and all electronic games (except maybe "Minecraft") need to have some kind of 'win' condition, we can assume that both 'W' and 'J' RPGs are Gamist. Narrativism and Simulationism, however, while not mutually exclusive, seem to be the kind of stylistic division where weighting the percentage of each in any given game will drastically change the flavor, style, and the type of gamer it attracts.

Indeed, these two different styles are commonly referred to colloquially by tabletop RPGers as 'Crunchy' for Simulationism and 'Lite' for Narrativism. Coincidentally, the precursor term to 'J'RPG was actually 'liteRPG,' and was pulled from the collective rectum of the 'Glorious' PC Master Race, seemingly as a childish retort when the overwhelmingly positive reviews of old 'Final Fantasy,' 'Dragon Quest,' 'Chrono,' 'Suikoden,' and other Japanese-made console RPGs were dangled in their faces, while their favorite Western-made computer RPGs, like 'Star Trail' and the D&D Gold Box games languished in relative obscurity and dislike.

Ironically, as time has moved on, Western-made computer RPGs have become more and more streamlined and less and less focused on the minutia of crunchy Simulationism. Whereas 'Star Trail' featured rules that could allow the player's entire party to die of disease while traveling and the D&D Gold Box games were so strict with encumbrance rules that the player's party could frequently find themselves completely immobilized by their starting gold pieces, modern Western RPGs (and even older Golden Age games, like "Baldur's Gate") are happy to handwave many of the more tedious aspects of Simulationism in favor of focusing on creating a detailed, engaging environment for the player to live in vicariously through their custom-built character. Japanese console RPGs, on the other hand, are still focused on telling a solid and cohesive narrative revolving around fully-developed characters (even though many of these characters are now under-developed lolis and the stories now incoherent).

Looking at electronic RPGs through the lens of tabletop RPG theory leads to an obvious conclusion. 'W'RPGs and 'J'RPGs aren't, in fact, separate genres, but simply games that are weighted differently on the Narrativism – Simulationism scale. 'J'RPGs with their focus on storytelling, pre-defined characters, and lack of overwhelmingly crunchy rules are Narrativist RPGs while 'W'RPGs with their focus on character building options, sandbox gameplay, and generally-weak storylines are Simulationist RPGs. Instead of dividing RPGs along meaningless regional lines, then trying to lamely state that 'W' and 'J' are 'styles' instead of regions, we need to simply start referring to story-heavy games as NRPGs and crunch-heavy games as SRPGs. Unfortunately, along with the 'J' and 'W' RPG stupidity, modern gamers have also taken it upon themselves to relabel Tactical RPGs as Strategy RPGs, thus already using the SRPG abbreviation. There is nothing inherently 'Western' about creating rules-heavy games, nor is there anything inherently 'Japanese' about creating story-heavy games. Even among tabletop games – which are overwhelmingly Western in origin – strongly Narrativist settings (like TSR's DragonLance) have existed side-by-side with strongly Simulationist settings (like Gary Gygax's original Greyhawk) within the same set of rules (D&D, in the given examples).

The addition of NRPGs and SRPGs to the codex of RPG sub-genres wouldn't actually change very much. Roguelikes, Hack 'n Slashes, and TRPGs are all still their own distinctive things. Unfortunately, despite the clarity provided by these corrected labels for 'J' and 'W' RPGs, modern gamers and game developers will likely continue their misguided attempts to label Action games as RPGs if they contain a significant number of Narrativist or Simulationist elements. While there is such a thing as an Action/RPG, what many people seem not to realize is that Action and RPG exist on a spectrum much like Narrativism and Simulationism. If you add some Action to an RPG, you can still have the same hands-off experience of guiding a character through their life/story and allowing the character's skills to improve instead of the player's. Add too much Action, though, and success in the game begins to rely entirely too much on the player's skill, with any perks or bonuses serving only as token indications of 'progress' or as a way to keep the player stuck in a repetitive loop of boosting numbers in order to deal with scaled enemy numbers.

I am still firmly of the opinion that the West no longer produces a significant number of RPGs, but has instead switched focus almost entirely to Action games. On the other hand, Japan has continued to produce RPGs, perhaps in even greater quantities than any time in the past, yet next to none of them are playable due to the overwhelming drop in narrative quality and the targeting of Japan's increasingly bizarre Otaku niche demographic. Despite the 'AAA' developers abandoning or ruining the RPG genre, the Indie games movement has recently produced a number of solid-looking Simulationist titles (like "Pillars of Eternity," "Wasteland 2," and "Divinity: Original Sin") and Narrativist titles (everything by Aldorlea Games), which gives me hope that, once the obsession with Action games has run its course, my favorite genre might make a triumphant return.
Share: