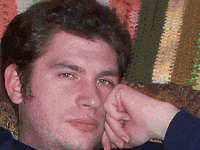 By Nelson Schneider - 03/22/15 at 04:22 PM CT
Earlier this week, Nintendo President, Satoru Iwata, gave an hour-long press conference in Japan announcing three major changes for the struggling Japanese game-maker.

1. Nintendo will partner with DeNA – one of Japans biggest and most popular mobile portal and e-commerce operators – for its online services. This partnership will result in a new membership service to replace the recently-discontinued Club Nintendo.

2. Through this partnership with DeNA, Nintendo will begin developing games for mobile phone (a.k.a., smart device) platforms. These mobile games will leverage Nintendo IPs, but will never be direct ports or emulations, since Nintendo understands the massive control scheme difference between controllers and touchscreens.

3. Nintendo is creating a hardware successor for the WiiU, codenamed "NX."

These announcements come at a time when Nintendo is clearly running last in the console wars and has been struggling to remain relevant in the minds of most gamers. Indeed, the call for Nintendo to step down from the hardware business to become a third-party software developer has become somewhat deafening among the gaming public (even though it is a horribly bad idea). Nearly as common is the call for Nintendo to make their games available on PC and mobile platforms. While the partnership with DeNA makes it seem like this wish will be coming true in the near future, Iwata's requirements for mobile games mean that the people who have been most vocal in asking for Nintendo games on their phones probably won't get what they wanted.

Iwata's talk at the press conference leads me to believe that Nintendo really isn't going to change in any way. The company has thoroughly embraced its reputation as a 'package game' outfit, providing both game hardware and complete game experiences. The company has also embraced the insulting title of 'kiddie' that is commonly flung at them by 12-year-old 'Call of Duty' fans, and will continue to focus on creating games that are friendly enough for kids to play them without adult supervision or psychiatric treatment.

So, what will Nintendo do with its 10% stake in a mobile phone game maker? Iwata spelled it out for those willing to listen: Nintendo wants to use mobile phone games as a sort of 'gateway drug' to entice the new generation of gamers, who would recognize an Angry Bird more easily than Mario, into wanting to play full games on a non-mobile Nintendo platform. These new mobile games built by DeNA using Nintendo's IPs will not actually be 'games,' but advertisements for Nintendo's long, rich history of videogame franchises. Anyone who owns a WiiU and is desperate enough for something to play on it has likely run across the 'NES Remix' series. I predict that these collections of super-short tastes of old Nintendo games with smartphone-style objectives of accumulating 3 stars per stage are exactly the type of experience DeNA will put on smartphones, only with controls optimized for touch instead of buttons.

In addition to creating more 'NES Remixes' and similar sample-sized tastes of Nintendo IPs, DeNA will be responsible for Nintendo's new 'membership service.' When I first heard the term 'membership service,' I freaked-out, thinking that Nintendo was going to jump on the MS/Sony bandwagon and start charging users to do anything online (even though Nintendo barely has any online functionality outside of Miiverse and the eShop). Iwata's clarification that this new service will replace the deprecated Club Nintendo put my fears at ease. If, as Iwata described, this new service will serve as a way to connect users with Nintendo, regardless of device, it sounds like the company might finally be ready to give their users the account-based system of digital game management we've been clamoring for since the Wii Shop proved to be such a DRM nightmare in the event of hardware failure. Any company that expects people to buy digital games on a smartphone needs to realize that phones get broken and replaced all the time, and that locking digital purchases to a specific piece of hardware WILL NOT WORK in that ecosystem. If this new membership service is good enough, I might finally get to end my boycott of buying anything digital on Nintendo platforms (but I doubt it).

Finally, the NX: Iwata said it will be a 'brand new concept,' but that's about all we know. I predict that it will launch in Holiday Season 2017 after the WiiU comes to a merciful end after 5 years of failing in the market. 'Brand new concept' can be a dangerous thing in the hands of a company that has proven itself willing to try all kinds of weird gimmicks, for better (the Wiimote) or for worse (the GamePad, Amiibos, the Virtual Boy). I really have no idea what kind of new platform concept Nintendo might be thinking of, but I do have some ideas for what kind of new platform concept they should be thinking of.

I'd like to see the Nintendo NX finally unite their handheld and stationary consoles in a single device. Nintendo should take a similar concept to the Nvidia Shield Tablet – a handheld that can connect to a wireless controller and output a mirror of its touchscreen to a TV via HDMI – but flip it, keeping the entire console inside the controller itself. Nintendo's strength, no matter how much it irks me, has been in handhelds recently, so why not build a handheld with a single large screen and allow it to double as a console by including a Chromecast-like dongle in the box with the NX, allowing it to throw its screen image to a TV? Instead of using discs, the NX could simply continue to run 3/DS style gamecards or employ downloads, which would also serve to keep development costs in-check. Iwata didn't say anything about third-parties in this presentation, which leads me to believe he has written-off Western developers completely and is perfectly happy with the idea of Nintendo perpetually pulling itself up by its own bootstraps.

Regardless of my speculation, it's clear that Nintendo is far from down-and-out. I expect to see plenty more surprises from them as the 8th Generation passes its midway point.
Share: