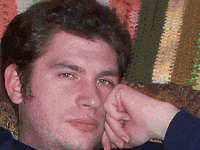 By Nelson Schneider - 07/13/14 at 01:50 PM CT
It has been a decade since Nintendo first floated the idea of giving players twice the screen real estate for gaming by giving them twice the screens. With three Nintendo hardware platforms in a row sporting a second screen – the DS, 3DS, and WiiU – it appears the Japanese company has doubled-down on this particular gimmick.

But is the second screen provided by Nintendo hardware really of significant benefit? On the two handheld platforms, the two screens are tightly packed-together, acting instead as one long vertical screen that can be divided in half or taken as a single unit. While the close proximity of these two screens puts them both within the player's field of view at all times, the end result isn't exactly spectacular. The DS and 3DS suffer from a chronic case of Vertical Video Syndrome, presenting visual information in a manner counter to the layout of the human visual system. Likewise, this visual layout is counter to every other technology made for displaying visual information, making the appearance of DS and 3DS games on other platforms that much more difficult. Was this an intentional power-play by Nintendo to help keep exclusive games exclusive? While that may provide some small benefit to the company, it is a detriment to gamers, and will inevitably require more work in the future when porting "classic" DS and 3DS titles to the Virtual Console (or whatever official emulation platform is the VC's successor).

The WiiU, on the other hand, does not present the two screens in close proximity, and thus cannot be used as an infection vector for Vertical Video Syndrome. Yet with this slight change in screen layouts, the WiiU has been cast adrift with no real cooperative use for its second screen. Nintendo has seen fit not to shovel the DS and 3DS libraries onto the WiiU to make a quick buck via multi-platforming. Likewise, Nintendo and their few remaining third-parties seem absolutely at a loss as to what to do with that extra small screen that will spend most of its time in a player's lap and outside their field of view. The Augmented Reality angle has been tested, but is ultimately only suitable to a small niche of a certain type of game. Displaying pertinent information that would otherwise be presented in a small, semi-transparent overlay on the main screen has been tried as well, only to meet with failure, as glancing down at the secondary screen is a far greater distraction than glancing at one of the corners of the main screen itself.

With all three dual-screened Nintendo platforms offering so little in the way of good experiences provided by their secondary screens, it begs the question: Why have secondary screens at all?

Aside from the hardware lock-in angle for games designed to support two vertical screens, there is one purpose I can think of that is served well with a second screen. Any time a game would traditionally fill the entire main screen with a sub-screen, such as a full-screen map or inventory, the secondary screen could serve as a substitute. Not only would the changes to the underlying software be minimal (and thus provide less of a hindrance to porting and emulation), but the way in which players interact with these screens would be an intuitive initial step in the appreciation of a secondary viewing device.

The other useful thing to do with a secondary screen is to display pertinent non-game information. Constantly displaying a friend list or something like a MiiVerse feed could be considered quite useful in this current era of obsessive social networking. Indeed, I have found more use in a second screen on my gaming PC than I have on any Nintendo device, as the second screen in question is a tablet PC that is completely separate from the main PC. I can use this tablet to hit game-specific Wikis or FAQs without alt-tabbing or opening the full-screen Steam overlay. It provides a point of contact to game-related information that isn't part of a game, all without being intrusive or heavy handed. And at a fundamental level, this kind of functionality has been available to PC gamers for a decade, ever since two horizontally-arranged monitors became the "Glorious" PC Gaming Master Race's default screen configuration.

Going forward into the future, it will be interesting to see how Nintendo adapts and/or changes their focus around the two-screen, vertically-stacked hardware layout. Likewise, it will be interesting to see if any other hardware makers try to copy this particular innovation as fervently as they have tried to copy others (my guess, however, is that they will not).
Share: