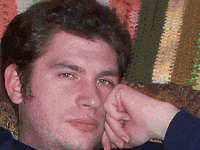 By Nelson Schneider - 06/01/14 at 01:54 PM CT
Welcome back to another installment of the MeltedJoystick Review Round-Up. Here's what our staff has reviewed since last time:

Nelson's Reviews:
Spring didn't see the MJ Crew toward our goal of finishing more co-op games. We managed to get through "Diablo III," but "Borderlands 2" eluded completion due to its insane amount of content (and the fact that the crew missed a few too many weekly sessions). We also started "Super Mario 3D World," but came just shy of finishing thanks to Memorial Day messing up Chris' schedule.

I finally got to some of the longer games I've been putting off due to their… well, length. "Skyrim" did not scratch my Sandbox itch, and "Ni no Kuni" did not scratch my RPG itch. But between them, I have plenty of raw, itchy patches that need to be balmed, yet it seems the item shop is all out of that particular remedy.

The end of the PlayStation 3 has been on my mind this past quarter, and I've been doing my best to clear-out the remainder of my backlog for that misbegotten child of Sony. Once I at least take a taste of all the games on "The Best of PlayStation Network Vol. 1" (which seems to be tragically misnamed), I will be down to "Puppeteer" and "Resonance of Fate," which will hopefully find themselves gracing the next installment of the Review Roundup.

"When Vikings Attack!" – 1.5/5
"Ratchet & Clank: Into the Nexus" – 4.5/5
"Ni no Kuni: Wrath of the White Witch" – 3/5
"Ratchet & Clank: Full Frontal Assault" – 2.5/5
"Diablo III" – 4/5
"The Elder Scrolls V: Skyrim" – 3.5/5

Chris' Reviews:
Chris really spun his wheels during the Spring quarter. Instead of clearing games out of his backlog (which is nearly as frightening as mine), he actually REPLAYED things he has already completed. Granted, one of those games was "Diablo III" on PS3, which he had previously played on PC by himself. The other was "Dead Island," which he felt compelled to replay because he discovered that the sequel allows save data to be imported, provided both games are on the same platform. Since his initial playthrough of "Dead Island" was on PS3, he had to replay the Steam version. Alas, poor Chris has fallen victim to the rampant multi-platform releases of the 7th Generation. At least he did get to play one new zombie game (his favorite), and continued plugging away at "Grand Theft Auto V," poor piloting skills notwithstanding.

"Dead Island" – 3.5/5 (Quick Review)
"Diablo III" – 4/5
"Outlast" – 4/5

Featured User Review:
This quarter's featured user review winner is dbarry_22 (again), for his glowing review of "Bravely Default." This is a game I'm very curious about (but will never own until it abandons handheld exclusivity), so getting a lot of different perspectives on it is important. While most pro reviewers are more than willing to follow the herd and tack a slanderous "J" onto "Bravely Default's" genre, I know dbarry_22 is old enough and has been gaming for long enough that he, like myself, remembers when RPG was one genre across the world. Thus again, a reviewer presenting a portion of themselves in their work is just as important – if not more so – than bland, safe objectivity without bias (and, let's face it, nobody in the world is without bias).

On a final note, I'd like to issue a challenge to all MJ members out there to try harder with your reviews. Jonzor and dbarry_22 have dominated the featured review slot with but a single exception since the site launched. I know there are passionate gamers out there who enjoy sharing passionate and detailed opinions and perspectives on the hobby they love. These two champions of the featured review section are not a lock to win… but one of them will always win as long as they are the only two competing!
Share: