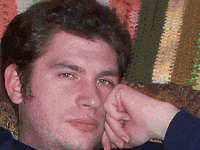 By Nelson Schneider - 05/11/14 at 04:39 PM CT
When Nintendo targeted the "Blue Ocean" demographic of non-gamers with the Wii, not only did they enforce the stigma of Nintendo consoles not being for "real gamers" (who only play "Call of Duty" and "Halo" all day while shotgunning 40s and even lifting) that they've been dealing with since the N64, but they also became associated with old ladies and fad followers. Be that as it may, the Wii actually DID succeed at engaging non-gamers in a way no hardware had before, and Nintendo produced plenty of games (of wildly varying quality) to target their new audience.

I don't know about most of the younger crowd coming up nowadays, but when I was a kid, my Mom knew NOTHING about games. Perhaps younger women who grew up with 8-bit and 16-bit games are a bit more literate about the subject? Regardless, it seems that gender doesn't really matter when it comes to being baffled by the stupid things kids like, and my Mom didn't understand why I enjoyed videogames so much… until she played "Tetris" on my Game Boy Brick. Ironically, she ended up spending more time on that abomination of a handheld than I did (I played my Game Boy games on my SNES with a Super Game Boy). Mom's love of "Tetris" was a revelation to me, that I have only come to truly understand years later as I have gotten older myself. The reason parents have such a difficult time relating to the videogames that their kids find entertaining is the amount of training required for proficiency.

So here's a list of 5 reasonably fun, easy-to-learn Wii games to tackle with Mom today. Who knows, maybe she'll find one that really speaks to her in the process.

5. "Mario Kart Wii"
The most novice-friendly entry in the venerable 'Mario Kart' franchise features a plethora of controls styles for Mom's who may not be intimately familiar with controllers or Wiimotes (or, as my Mom calls them, handpieces and clickers). Just make sure to play on the easiest difficulty and try not to lap her too many times on your way to victory.

4. "Link's Crossbow Training"
Most shooters and light gun games are a little too heavy on the action and graphic violence. This 'Zelda' spinoff plays more like one of the shooting galleries Mom might have seen at the county fair when she was a little girl.

3. "WiiSports"
THE fad game that started the fad provides plenty of easy-to-understand backyard sporting action of the type you might expect to find at any family BBQ. The mini-games found in the original "WiiSports" are far less complicated and far more mom-friendly than those in the sequel, "WiiSports Resort." Just don't beat her up too badly in the boxing game. She'll never forgive you if you do!

2. "WiiPlay"
Standing up to play a collection of Nintendo mini-games might not be high on Mom's list of things to do. After all, she's on her feet all day as it is! Why not let her relax with a friendly game of pool? Wagering is optional.

1. "Tetris Party Deluxe"
"Tetris" is the siren song to mothers everywhere. They can't resist stacking blocks in neat lines, apparently. This Wii revamp of that old classic adds plenty of new tricks to the timeless gameplay of the original, while also allowing groups to get Tetrisized all at once!
Share: