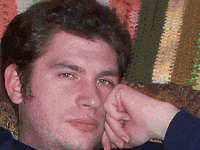 By Nelson Schneider - 09/22/13 at 01:35 PM CT
Atlus, the publisher of niche Japanese games and spiritual successor to Working Designs, has followed in its forbearer's footsteps and gone out of business. Index Digital Media, the owner of Atlus, filed for bankruptcy back in June, leaving 'Persona' fans to rend their garments and gnash their teeth over the future of Japanese-schoolchildren-vs.-demon RPGs.

However, there is no need for Atlus fans to despair, as Sega, that perpetual Miss Congeniality of the 3rd through 6th Generation Console Wars, snatched up Atlus for a meager $140 million (or 100 times that amount in Yen). In recent years, this kind of major acquisition by Sega-Sammy Holdings seemed like an impossibility, thanks to the company's inconsistent financials.

The fact of Sega's current ability to make any acquisition seems a non sequitur after their series of recent disasters, like "Aliens: Colonial Marines" and "Hatsune Miki: Project Diva F." Of course, Sega has taken significant steps in following the examples of Nintendo and Capcom in re-releasing the older games from their glory(?) days on modern platforms, though unlike Nintendo, Sega no longer has a platform, so there's nothing holding them back from flooding the PC with traditionally console-only games via Steam. Nothing generates revenue quicker and easier than selling old games that have already reaped their profit and sunk their losses – any further income from them is just gravy. And let us not forget that Sega, when not completely bungling everything, actually produced some of their best work during the 7th Generation in the form of "Sonic Colors" and "Valkyria Chronicles."

So, what do we get when two publishers with hit-and-miss records merge? All snark aside, I'm not a huge fan of most of the games Atlus published, however, were it not for Atlus, the glory of Vanillaware would be unknown outside of Japan. I may not appreciate every game they localized, but I respect and admire the intentions behind Atlus' localizations, as they broadened the library of games available outside Japan in a very meaningful way, especially in a 7th Generation utterly dominated by samey shooters and sandbox action games pretending to remain true to the RPG roots of their respective franchises. I give a lot of grief to the 'Shin Megami Tensei' series because I absolutely hate "Persona," but that doesn't mean Atlus isn't capable of doing better. Likewise with Sega, I was never a huge fan of most of their games. 'Sonic' didn't become good until "Sonic Adventure" and then fell off the rails again until "Sonic Colors." The 'Shining' series of RPGs and their spinoffs pales even when compared to simple, grindy affairs like the original "Dragon Quest." Yet hidden within their misses, Sega holds claim to one of the holy grails of the 5th Generation in "Panzer Dragoon Saga," the game that would have obliterated "Final Fantasy 7" from gamers' collective memory had it only been made more available.

It seems to me that Sega and Atlus are two companies that were absolutely made for each other. While each company on its own was capable of great successes and great abominations, together their potential will be multiplied by a factory of 2. Hopefully this merger leads to greater successes and lesser failures; but most of all, these two companies need to learn from each other. Let both companies localize more titles that would otherwise never see the light of day outside Japan, let these titles be weird and off-the-wall, but not utterly distateful. With twice as many people working together to determine the suitability of a game for overseas release, there should be fewer travesties such as "Valkyria Chronicles 3" being left in Japan or "Catherine" being brought to North America, provided that the joint forces of Sega and Atlus can, unlike Square-Enix, avoid falling victim to the old adage about too many chefs.
Share: