By Nick - 08/07/13 at 08:24 PM CT
Nintendo Direct is a "new online home for exclusive Nintendo news - broadcast directly to you, the player". Does this mean Nintendo is actually coming out with new Wii U games? Well, they still claim to be... but are they crying wolf? I think instead of having a new means of announcing news, they should simply get their butts in gear and release some games! Here is a breakdown of the current announcements.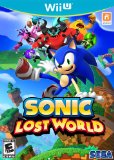 Sonic Lost World
This game is expected to be released October 22nd, 2013. The game itself doesn't look at that interesting, and why it is taking so long to come out I have no idea. The multi-player aspect of any Sonic game has never been very good, it is more designed to enjoy some fast paced action for about 20 hours of your life before you get bored with it. This game also comes out on the 3DS, and you can tie the two together for some sort of cooperative play. Let's face it, no one is going to do that. And if this is why it is taking so long to come out, that's pretty sad. I give this game a
thumbs down
, although it may help brush the dust off your Wii U in October to make sure it still works.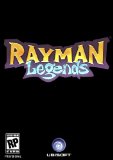 Rayman Legends
The Rayman platformer games are equally fun as they are frustratingly hard. The fact that a Rayman game is coming to Nintendo Wii U may let you even say it will be "Nintendo Hard". I give Rayman Legends a
thumbs up
, as any platformer game can provide me plenty of enjoyment. But... should you buy this on the Wii U, or just buy this on the PS3? Well, the Wii U gamepad player can have a different role when he/she plays, helping friends get through levels, kind of like "wife mode" on the Wii U Mario game. Is this what we all were hoping for with the gamepad? Wife mode games? No. Buy this one on the PS3, sorry Wii U. But if you do really want it on the Wii U, you can grab it up on September 3rd, 2013! Yay, less than a month, you "could" turn on your WIi U again.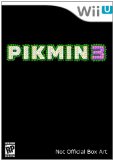 Pikmin 3
This game is officially on the shelves. No one here at Melted Joystick has played it yet, although it does look interesting, and is an exclusive title for the Nintendo Wii U. Is there a rush in Miiverse, with everyone and their dog logging into the Wii U and playing Pikmin? I hope Nelson here at Melted Joystick can fill us in. This game is a
thumbs up
, and may be the best opportunity to clean the cobwebs off of your neglected Wii U.
Ark Academy SketchPad

What the hell is this? thumbs down, that is all you need to know. Nintendo needs to do a better job of prioritizing their efforts in what they are working on, and this is a prime example. They should be spending time working on the key titles we all want, not this piece of garbage. Available August 9th in the Nintendo eShop.
Pokemon Rumble U

I've never been a fan of any Pokemon games, but that's not why I'm giving it a thumbs down. It gets a thumbs down because the game's title ends in "U", indicating a lack of effort in naming the game, and is exclusively available in the Nintendo eShop only. Plus, you get to buy 18 action figures (real tangible figures) that you can use to interact with your Wii U. Weird, yes. Fun, no. Available August 29th in the Nintendo eShop.
The Legend of Zelda: The Windwaker HD

This is a 12 year old GameCube game, re-born, using HD graphics. This is clearly an attempt by Nintendo to shovel out some crap that Nintendo fanboys will spend their money on. Available in October. This is without-a-doubt, a thumbs down.
In other news, Bethesda announced their games are not being developed for the Wii U. Not good news for Nintendo, so we can expect even more shovelware to try to fill in the void and sink hole the Wii U is experiencing.
Share: